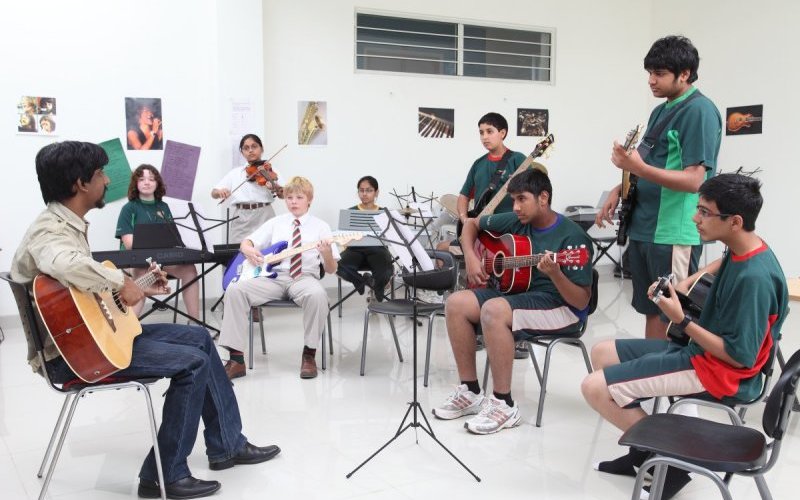 Music 151, or a course about American popular music, is a great course to take for an art credit. You have the option to take it online or in class, but online is typically easier if you have the time and put in the effort. Online classes are a big responsibility because you need to remember due dates and need to be on top of your work. If you take M151, here is all you need to know.
#1 Course Objective
The aim of this course is very simple: to provide you with the tools for a basic understanding of popular music. It will not make you a musician or teach you how to write music. It will, however, give you the necessary background to understand what is going on technically when you are listening to popular music, so that your experience is not limited to a wash of sound that produces a certain feeling. This course challenges the student to reevaluate a familiar musical medium, popular music, as cultural expression blossoming from events, trends and contemporary thought, as opposed to sheer entertainment for listening or dance. It analyzes the musical and textual structure as the vehicle for this expression. American Popular Music connects the student to the recent past and examines cultural context and change, and practices.

#2 Lectures
Before each exam, there are a series of online lectures that you need to watch in order to preform better on the tests. The lectures vary in length, but are usually managable if you plan them ahead of time. The lectures consist of the teacher explaining a series of musical terms and providing examples.
#3 Exams
There are a total of 14 online exams that you do each week. Each 50 question exam has a "content" page and are in two parts (except exam #1 which has four parts). Each part has a text (in pdf form), a recorded lecture (in YouTube form) and recordings (in MP3, MP4 and/or YouTube formats). The final exam is 100 questions taken randomly from the other 14 exams. It is important to complete every exam because at the end, it is worth 70% of your final grade. Each exam is worth 5 points, but it adds up.

#4 Concert Report
Each student is required to attend an SDSU concert and write a report on it. Students in Music 151 will write a 350-500 word report (about one and a half pages at 12 point in either Times New Roman or New York font) evaluating the SDSU Guest Artist Concert (featuring the SDSU Jazz Ensemble, directed by Bill Yeager). The report is due about a week after the concert, and is worth 10%.
#5 Class Overview
Overall, this class is great. It can be an easy A if you put in the effort and plan your time accordingly. Throughout the whole semester, there is a total of 14 exams, a final, and the concert report. It is a great way to get units towards graduating, and it fulfills an art credit/GE. In addition to recieving credit for learning about music, you get to learn and listen to great music and overall it is very fun!
In conclusion, online Music 151 is a great class to take if you are looking for an art credit. If you are more of a visual learner, it is recommended to take the real class so it is easier to interact with the teacher and your classmates. However, if you are a person with good time management and are able to focus on work online, then this class is for you!
---
---
Related Articles