Back to San Jose State University Blogs
Jobs and Opportunities for Students at San Jose State University
In the great state of California, there are many wonderful academic institutions that students could attend. One of the best of these myriad options, though, is San Jose State. SJS provides some of the best amenities to all students and they come in any field, as well. One of the top resources that SJS offers is an entire database where students can look for part time employment while they take their courses. Here are eight of the best from this service.
1. Student Union Night Manager
The student union is staffed by students in every potential facility within the building. However, the area as a whole is open very late into the night and students are hired to make sure everything is in working order during these times. Applications can be sent in through the collegiate app, Handshake.
2. Custodial Assistant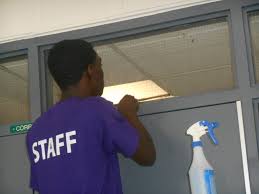 San Jose State employs many full and part time custodians, but sometimes there are smaller jobs that do not require a full force. Custodial assistants aim to help make the lives of their fellow custodians much easier. They do this by completing some of the more menial, annoying tasks.
3. Audio Visual Operator
Audio visual services are crucial for all sorts of campus and classroom media. Obviously, these services are so much more than just red, yellow, and white cords. But they are also so crucial to be manned by students who have some sort of technological experience.
4. Welcome Services Assistant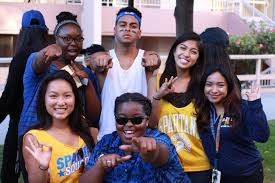 Welcome services are an important part of the college experience from summer orientation to the first day of school to move in day and more. Many students can get paid to help these operations go much more smoothly. Applications can be sent in through the Handshake resource!
5. Smoothie Maker

For students on a health kick, they often leads towards drinking various kinds of smoothies. However, smoothies can be delicious for almost any occasion. At San Jose State, there are so many different eateries that can provide students who pay for them through meal plans and their peers help make these smoothies!
6. Assistant to the Dean
Most of the faculty members at SJSU require student assistance to keep their operations running smoothly. The dean of the school is no exception to this desire. Many students can apply for this role on Handshake in the hopes of getting an in with their campus leaders.
7. International Assistant
International assistants are crucial student workers for helping international students feel welcome at San Jose State. They help introduce new students to the campus and make them feel more welcome. By applying through Handshake, students can see if they qualify for some of these positions.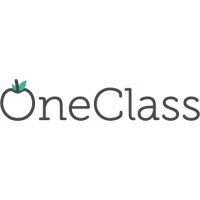 Take notes with OneClass and get paid while you go to class. When you take Notes with OneClass, you not only earn but also get better at studying and focusing during your lectures. Become a Notetaker today.
---
Suggested Articles in San Jose State University