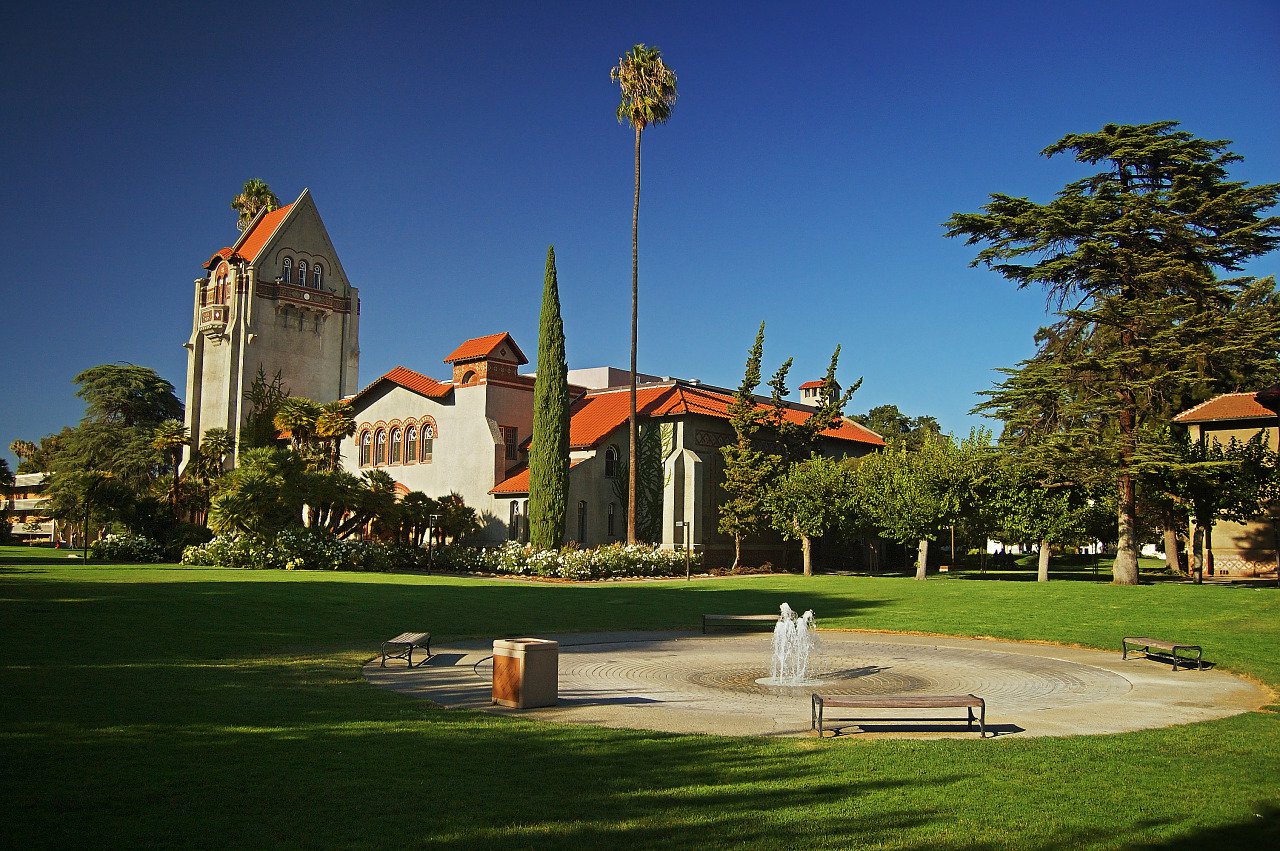 San Jose State University is not an easy school but it does have some easy courses. In a world of strict professors, add codes, missing units, and the rush to graduate, it can be hard sometimes to take the time to find classes that suit our work load. Luckily, I've composed a list of some of the easiest classes at SJSU, as stated by numerous students across the board. Enjoy, and may the odds be in your favor when it comes to registration time!
College: where students are expected to do their homework, spend time with their friends and family, go to work, eat properly, and somehow fit 9.25 hours of sleep into their schedule. It's enough to stress anyone out. Stress management is essential to a healthy, happy lifestyle and what better way to learn how to manage stress than with an easy, stress-free class? This course often receives glowing reviews for its relaxing stress-free learning environment-rumor even has it that there's a whole day dedicated to meditating. Plus, it fulfills the General Education Area E requirement!
If you're in need of an extra unit, then COMM 80 is the class for you. It's a simple credit-or-no-credit online class based on three assignments. Each assignment is simple: attend an hour-long workshop and write a 300-word reflection. Workshops are offered throughout the month and students decide which one they want to attend with flexible scheduling. You can also choose to do online-only assignments instead of workshops, or a combination of the two options. That's one unit for a potential total of 900 words! If that's not easy, then I don't know what is.
I took this class online as a freshman with Richard Okumoto and it was one of the most informative, understandable, practical classes I've ever taken. This class is essentially your guide to the big, grown-up world of money. The subject teaches you important life skills such as how to value and budget your money, as well as the more nitty-gritty topics like income taxes. Not only that, but it also fulfills the General Education Area E requirement. Much of the curriculum is composed by Richard Okumoto. The syllabus consists of mainly online quizzes that follow the lecture material given in video format, with only one writing assignment. I highly recommend it.
Whether you're mildly interested in staring up at space or heavily invested in your love for NASA, Modern Astronomy offers a great, easy, interesting introduction to astronomy. The course is also an upper division GE Area R course, and therefore it's catered to both those who are new to the subject and those who are already heavily invested in the subject. The class covers topics such as the Hubble Telescope, NASA, Star Birth, and those super awesome black holes we always hear about. Students often cite Professor Mosquiera as an excellent professor who offers an easy-to-understand, informative curriculum and is very clear when it comes to assignments.
Why do college students love ramen? Because it's cheap. (And it tastes pretty good). Did you know that a lot of people tend to eat food unhealthy simply because it's cheaper? Did you ever wonder how this impacts the world and the environment as a whole? Hunger and Environmental Nutrition is an intriguing subject that essentially talks about how social, political, cultural, and economic factors all tie in with malnutrition, world hunger, and the food supply. In other words, we're talking about food-lots of it. If you love food, and you're interested in world hunger or the environment, then this is a great class to take. Professors MacKusick and Acker both are commonly cited for being two of the most interesting, easiest teachers at SJSU. Of course, if that doesn't reel you in, then the class is also a General Education Area R requirement as well!
Self-explanatory. This class almost unanimously wins the vote for one of the easiest classes ever. You listen to music, appreciate it, and complete simple, straightforward assignments that directly correlate with the material. There are three in-person concerts the student needs to attend, but they can be chosen at the student's leisure. What better way to fulfill your GE Area C1 requirement than by listening to music?
Ever wanted to learn how to play the piano? Well now's your time to shine! This class is for beginners wanting to learn how to play the piano. They learn to listen and feel the music, from popular to classical, old to new, Western to non-Western. The class does not require students to own pianos-there are pianos available for practice in the Music building. So, if you really want to fulfill your long-lost bucket list of how to play an instrument, then this class is a great way to do it! Plus, it fulfills the General Education Area C1 requirement.
Yet another class that speaks for itself. Learn about the forms of dance as an art in the Western world. The course follows all types of dances, including Ballet, Modern, Jazz, Tap, and Musical Theatre Dance. Become more knowledgeable in how dance is an art form across a diverse group of cultures in the Western World. Oh, and did I mention, it fulfills the General Education Area C1 requirement?
An easy class that offers an introduction to all things weather and climate, including the atmosphere, climate change and air pollution. The course is offered both online and in-person. Many students remark that the online course is one of the easiest they've ever had. Likewise, in-person Professor O'Shaughnessy often receives great reviews for his course so if you're interested definitely check him out. Lectures are interesting and you learn a lot about the weather and climate change, both topics that are important to know about when it comes to environmental health. Whether it's online or in-person, this course is a big hit among students for the General Education Area B1 Physical Science requirement.
Introduction to Sociology is a great subject for those wishing to educate themselves about social problems in today's world. It's a hot topic especially in today's society with the growing number of activist causes around the world. This course is definitely a good way to educate one's self about real-world issues with interesting, informative topics that still allow the student to follow along and score an easy A to the class. Definitely recommend, whether you're a social justice warrior or a completely clueless beginner, Intro to Sociology is a great class.
Have you always dreamed of making it onto the big screen? Well, then this class is definitely for you. It's an easy class that allows you to channel your inner actor and hone in on those future Oscar-worthy acting skills. This acting class is actually meant for non-theatre majors so it's perfect if you're a beginner with a mild interest or no previous experience. The course also fulfills the General Education Area C requirement.
Do you love the theatre? And no, I'm not talking about your local AMC or Cinemark. I mean the actual theatre, where you see people on stage perform as a whole movie or play unfolds right in front of your eyes. Well then, this class is definitely for you. Sit back, enjoy the show, and of course, appreciate the theater as you slide your way through the semester with a nice A. Like its Acting counterpart, this class also fulfills General Education Area C.
---
---
Related Articles