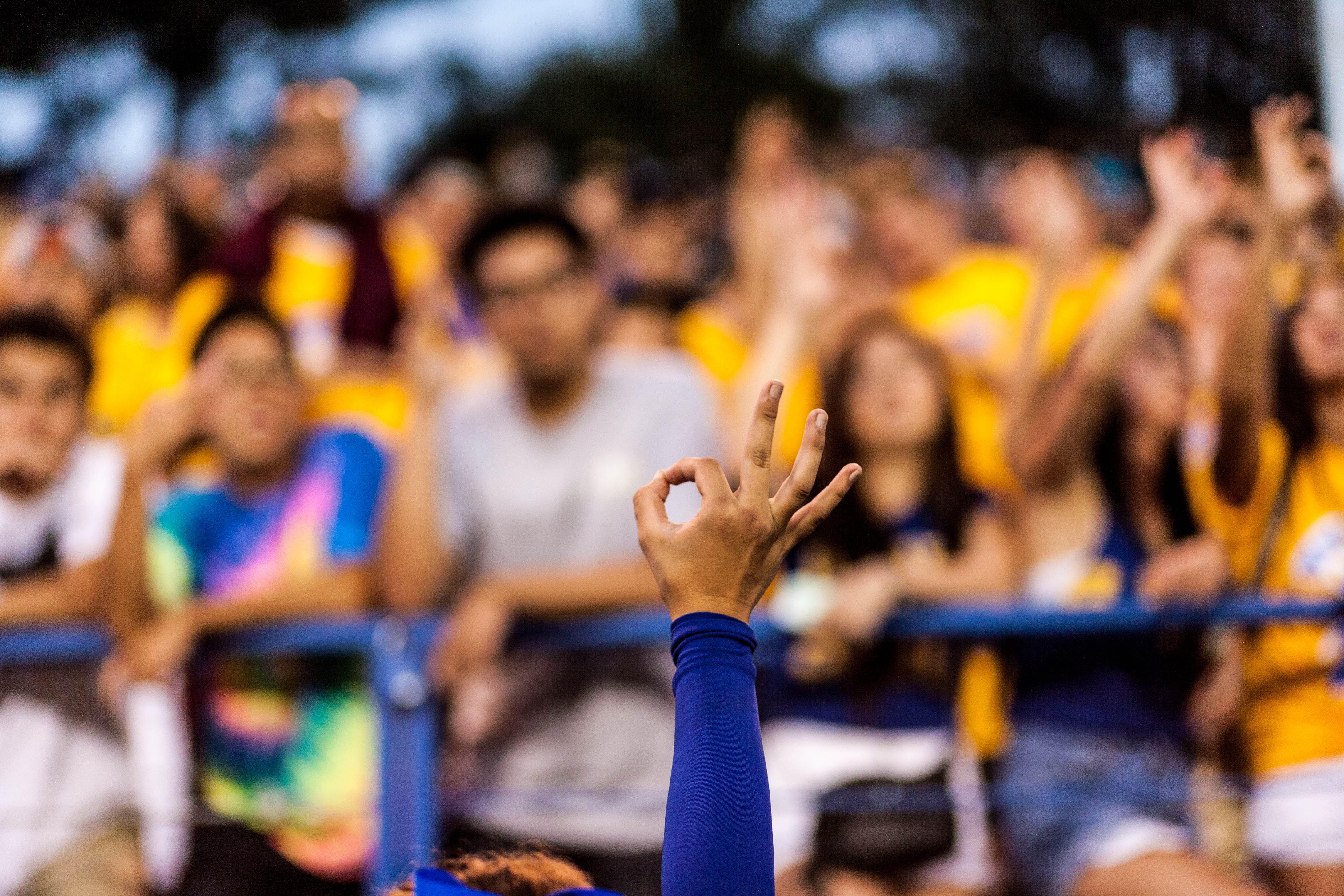 At SJSU, our school does an excellent job of making our lives as students as chaotic as possible. Unfortunately, it's up to us to survive each semester with a decent GPA and a minimal amount of damage to our sleep schedule. Here are 10 life hacks for SJSU students to make your life a little easier.
1. Instead of buying your textbooks, rent them from the bookstore.
Don't support the billionaire textbook tycoons who make their fortune ripping off innocent students like yourself. The SJSU bookstore lets students rent most textbooks at a lower price than you would pay to buy them permanently. If you rent books, you can still write and highlight in the text. If you do end up buying books, there is also the option to sell back your texts to the bookstore for a fraction of what you paid for it. Still, you're getting some money back.
2. Use Google Scholar when doing research for your next term paper.
Go to https://scholar.google.com/ to access this helpful branch of the world's most popular search engine. Use keywords and phrases to search through thousands of scholarly, peer-reviewed papers and journals that you can cite without worry in any assignment. Google Scholar is quick, simple, and user friendly.
3. Never pay for plastic water bottles!
San Jose State currently has dozens of filtered water fountains all around campus, so there's no need to buy a water bottle. Invest in a reusable water bottle and it'll pay for itself in less than a week! The school is currently working on renovating the rest of the water fountains on campus to have the bottle-filling, filtered feature.
4. Amazon Prime is free for college students.
It's true! Any student with an .edu email address given to them by their school can register for a free student account on Amazon Prime. This will give you access to free 2-day shipping, ad-free music, and exclusive access to TV and movie streaming.
5. Sit in the front of the class and be as engaged in class as you can be.
When grading papers and deciding whether or not to round up a student's score, a professor will remember if that student has been especially active in class or not. By sitting in the front of the room, your professor is more likely to notice you, speak to you, and provide help or answer questions if needed.
6. Use OneClass to access notes and study guides for your classes straight from your computer
Cheng is a education company based right here in the Silicon Valley that specializes in textbook rentals, tutoring, and study materials. Their mobile app lets you create your own decks of flashcards like you would on paper. You can study from them at any time, quiz yourself, and mark specific cards as learned- and it's all for free!
7. Become a notetaker for other students on campus or for OneClass
San Jose State has a great system of accommodations for students needing extra help in classes. Oftentimes, the student will let their professor know that they need a notetaker, and the professor will usually extend an offer to anyone of the class who would like to volunteer. Each situation depends on what the student needs, but more or less the notetaker will type up their notes from lecture and share them with their client. This allows the student to get the help he or she needs, and the notetaker to get in extra study time and priority registration for next semester's classes. It's a win-win!
8. Keep an eye out for student discounts.
Most small businesses near college campuses will have a student discount, and many online companies such as Spotify will offer their services to students for a lesser fee ($4.99 a month for Spotify- usually $9.99). College sports are most often free to students, and even pro sports teams will offer college nights with discounted prices for tickets and food. Lots of restaurants and fast food chains provide discounts, such as: Arby's, Burger King, Chipotle, McDonald's, Subway, and TCBY.
9. Invest in a planner with lots of space to write.
The most successful students are often the most organized. Filling in a calendar or planner using each course's syllabus is a great way to map out your semester and know what's coming up. If you get a planner that leaves room on each day to take notes, you can keep track of due dates and meetings with ease.
10. Use Tupperware to smuggle food from the Dining Commons.
The school and staff at the DC wouldn't be too thrilled to find out that students were taking extra food to go, but that is what your meal plan is technically paying for. Sometimes it can be inconvenient to have to walk all the way to the DC for a snack or to grab a coffee, so it makes a lot more sense to have a little something on hand for when you're peckish later.
---
---
Related Articles