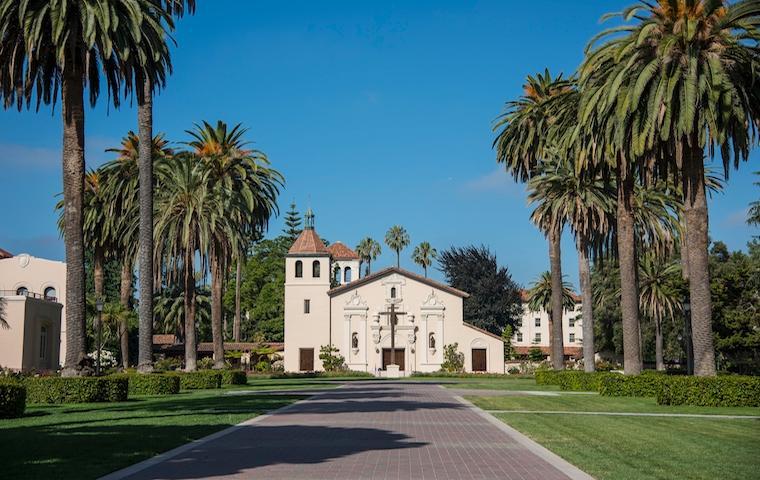 Rush week at Santa Clara University, or rush weekend, is known to be fairly relaxed compared to other universities. But don't be fooled. Not only is it still mentally draining with ten hour days, but the blisters on your feet will send you wobbling home debating whether to go back for a second helping of small talk conversations and pretty drinks. Rush can be very fun, so make sure to follow these tips to maximize your going-greek experience at SCU!
1. Wear comfortable shoes
This one is self explanatory. Unless you want to be crying while walking into your next house, do not wear heels the first day. Props to you if you can pull off walking for five miles with blisters on your heels, but I surely can't. Instead, try to wear comfortable and cute sandals. But make sure they are not completely flat on the ground because you are going to need some support after walking on concrete all day! Later in the weekend you will be asked to wear heels, so try and get gel inserts to make the pain more bearable.
2. Pack snacks and water
CRUCIAL FOR SURVIVAL! Sadly, the sororities are focused on getting to know you, not know what you like to eat for lunch and dinner. Make sure to bring a bag packed with snacks like dried fruit, nuts, protein bars to give you energy!
3.  Pound the emergency and cough drops ahead of time
I wish I had thought of doing this before I went through recruitment, but instead, I went to each house with a slightly raspy voice and a foggy head. The week before, even if you are not sick, get in those vitamins and antioxidants in order to fend off any illness like the Swig plague or common cold. This way you won't be stressing during rush that your voice is gone or that you are too sick to continue.
4. Let the house find you
The great thing about Santa Clara's recruitment process is that it is more relaxed than other schools. This being said, when I went through rush I was interviewing the house as much as they were interviewing me. So have fun in your conversations and don't stress! You don't want to be putting on a face in each house because then you won't know if you have found your kind of people or not. Really take some time and think after each day about the girls in the houses, their sisterhood, and how you first felt walking in versus when you walked out. Were you just as excited? Think about it, the right house will speak to you. (even though that sounds cheesy, it's true)
5. Get your homework done the Friday before
This tip is what saved me the most. The Friday before recruitment, I sat down and got all of my homework done for the following Wednesday so I would not have to worry about it when I got home at 10:30pm and wanted to collapse onto my bed. By doing so, you free up not only your schedule but also your mind. It is crucial to not have excess stress during rush because it is already emotionally draining enough! So crack open those books early ladies, you will thank yourself later.
6. Enjoy it!
You only get rush once (typically), so take advantage of the fact that you are with a ton of amazing young women all day! Make new friends! You are all going through the same intense process, so you might as well bond over it! Who knows, those ladies could be your future sisters! 🙂
---
---
Related Articles