Back to Seneca College Blogs
Jobs for College Students at Seneca College
It never hurts to make money at a job and gain some experience while studying for classes. If students are interested in pursuing this dual role while they are in university, then Seneca is there to help. There are plenty of jobs that can be worked by students at and near Seneca!
1. Food Preparation Attendant
SenecaWorks has many different jobs available to students in the food service industry. Often, these jobs will pertain to cooking or serving food. However, one of the more prestigious jobs is that of attending to the preparation of food and ingredients, as these students would essentially serve as the right hand man (or woman) of the chef.
2. Athletics Equipment Manager
There are also many athletic-based positions available to students on SenecaWorks. One of these is that of an equipment manager. Equipment managers work with the respective sports to make sure that all the equipment they need to engage in games or matches is present and accounted for so coaches and players don't have to worry.
3. Research Assistant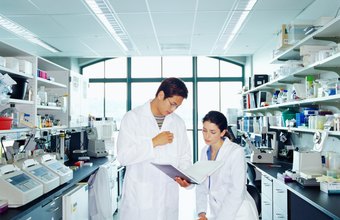 Many professors will also make use of the SenecaWorks service by posting positions that they need help with. This will often be relevant to professors who are conducting research programs as assigned and paid for by the university. Student assistants are often hired as a way of helping the professor and bolstering their own resumes.
4. Career Services Assistant
In sort of a meta spot on this list, this job may actually be found on the career services website itself. Sometimes, the place where you look for a job could be the place where you get hired. After all, someone has to assist students with finding part time employment. Why could this not be a student, too?
5. On Campus Receptionist
At Seneca, there are a great many offices and buildings that require the talents of a reception worker. Receptionists are tasked with manning the phones and scheduling meetings. However, they can also provide an exuberant energy to an office that could otherwise be viewed as dreary.
6. Bookstore Shelver
Many shelving positions found on SenecaWorks will pertain to the library. However, the bookstores on and near the campus are often in need of shelving and organization, as well. After all, many people will pick up a book from one shelf, change their mind, and just leave it wherever so someone has to find these misplaced novels!
7. Admissions Assistant
Students at Seneca will very rarely, if ever, be asked to help decide on the admissions decisions for prospective students. However, it is not unheard of for these admissions professionals to have assistants. Someone has to send the letters in the mail, after all!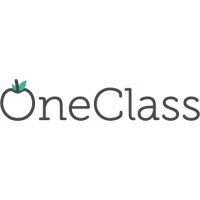 Take notes with OneClass and get paid while you go to class. When you take Notes with OneClass, you not only earn but also get better at studying and focusing during your lectures. Become a Notetaker today.
---
Suggested Articles in Seneca College