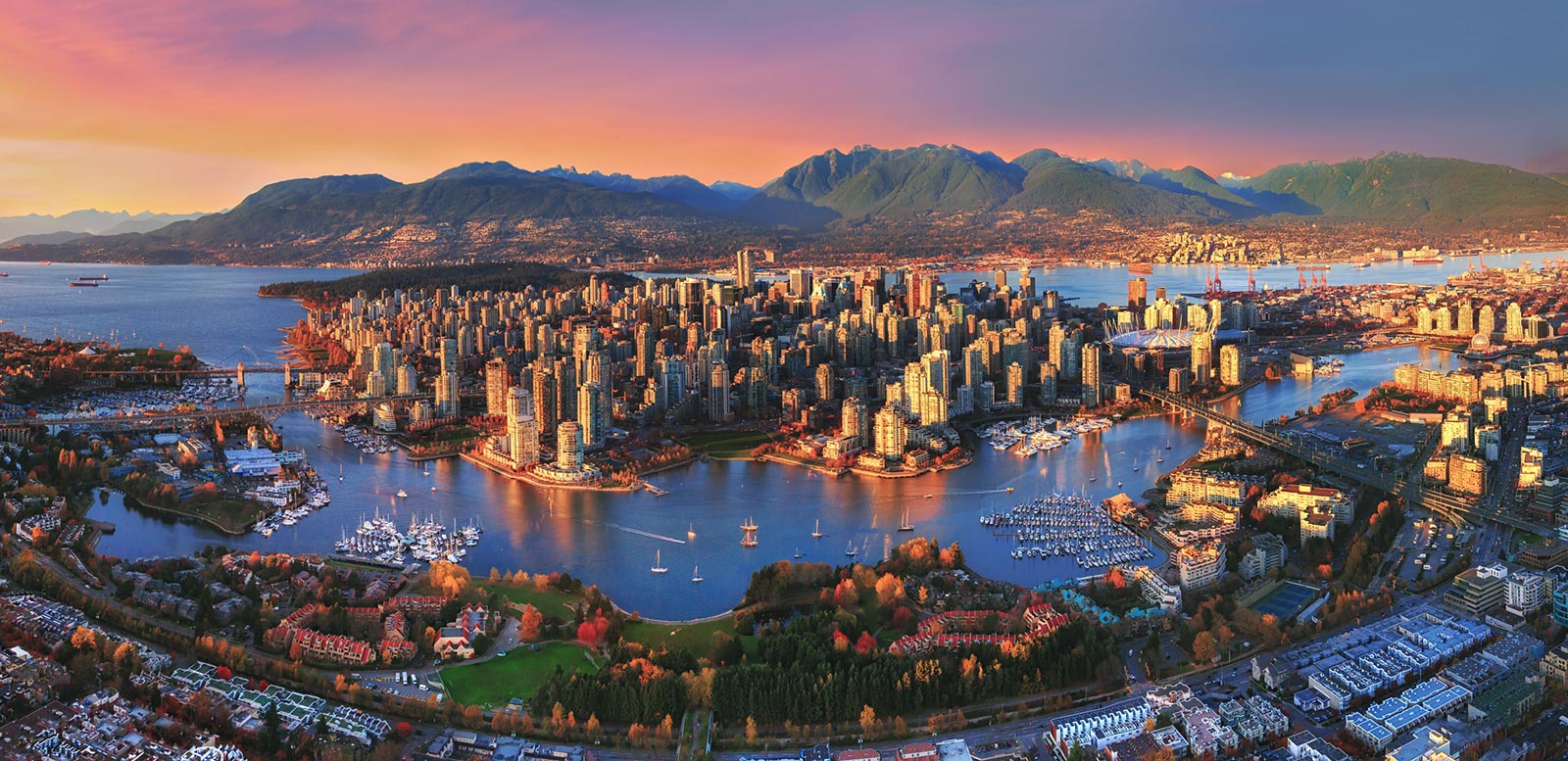 Find yourself broke with nowhere to go this summer? Don't worry, luckily Vancouver has plenty of scenic AND affordable places you can easily get to within a few hours that'll make you forget you ever wanted to leave in the first place!
1. Whistler: 1 hour and 35 minutes from Vancouver
Although mostly popular in the winter for its beautiful mountains and unbeatable runs, people often forget that Whistler is just as good during the summer! Activities in this small little town during the summer range from going on hikes, ziplining, the Peak2Peak, white water rafting, canoeing, horseback riding, cross country biking, rock climbing, camping, etc the list goes on! Enjoy breathtaking views on hikes like Shannon Falls, Lost Falls, and spend some time outdoors going bear spotting! Head on over to the 2010 rings to relive the Olympics, or go browse the popular Whistler Farms Market!
2. Quarry Rock: 35 minutes from Vancouver
Quarry Rock is for those that want the view without the sweat and work. Although not much of a hike, the views at the top are alluring! Only takes about 35 minutes to walk up.
3. Seattle : 2 hours and 55 minutes from Vancouver
Surrounded by water, mountains, and evergreen forests, Seattle is booming with activities to do! Visit the famous Pike Place Market, where the original Starbucks was founded, and be sure to catch the popular "flying fish" seafood store in the market. Next, venture off to the Space Needle, the Woodland Park Zoo, or spend a peaceful afternoon at the many museums (there's even an airplane exhibition)!
4. Harrison Hot Springs: 1 hour and 35 minutes from Vancouver
Harrison is always a nice and quiet getaway where you can enjoy fishing at the lake or sunbathe on the idyllic beaches. Access the public hot springs pool for only 9$, and experience their floating water park if you're feeling adventurous!
5. Cultus Lake : 1 hour and 48 minutes from Vancouver
Relive your childhood by spending your day at the popular Cultus Lake Waterpark! After, set up camp at many of the local campgrounds around the area and eat smores till dusk, for the true boy/girl scout experience.
6. Bellingham, WA: 1 hour and 25 minutes from Vancouver
Vancouver is inherently blessed with having Bellingham as our neighbour as we are able to visit the charming city in only an hour and a half's drive! Enjoy some neat-ure at Whatcom Falls Park for free, and walk the lively Fairhaven Historic district. Catch a few sales at the large Bellis Far mall, or skip the shopping and go straight for the 8 mile loop Chain Lakes, which gives you sweeping views of Mount Baker!
7. Kelowna: 4 hours and 26 minutes from Vancouver
Although a bit further than the others, Kelowna cannot be missed! Visit the beautiful Okanagan and embark on a popular wine tour at Mission Hills or Quails Gate. Spend the sunny afternoon basking in the sun at Okanagan Lake or go for a cool dip!
8. Stawamus Chief : 52 minutes from Vancouver
The Chief Hike has recently been getting a lot more popular, and with reason. The three peaks are a unique hiking experience as you really need to use your hands and knees for this one. If you're feeling daring, go early enough for the sunrise! You won't regret it.
9. Garibaldi Lake: 1 hour from Vancouver
Remember all those crystal blue waters that you 've been seeing on Instagram? Yeah, that's Garibaldi Lake. Notoriously popular, Garibaldi is a 4 hour hike full of switchbacks, and known for the long stretch further to Panorama Ridge. Book your camp site well in advance for a spot at the lake! Its recommended to camp at Garibaldi for the night and then venture off to Panorama the next morning.
10. Victoria: 3 hour and 24 minutes
Victoria is full of historic, quaint buildings and is known, amongst many other things, for its majestic horse drawn carriages. The capital also boasts Victorian architecture such as the stunning Craigdarroch Castle mansion and parliament building. Don't forget to try the scrumptious fish and chips at sundown by Fisherman's wharf!
---
---
Related Articles