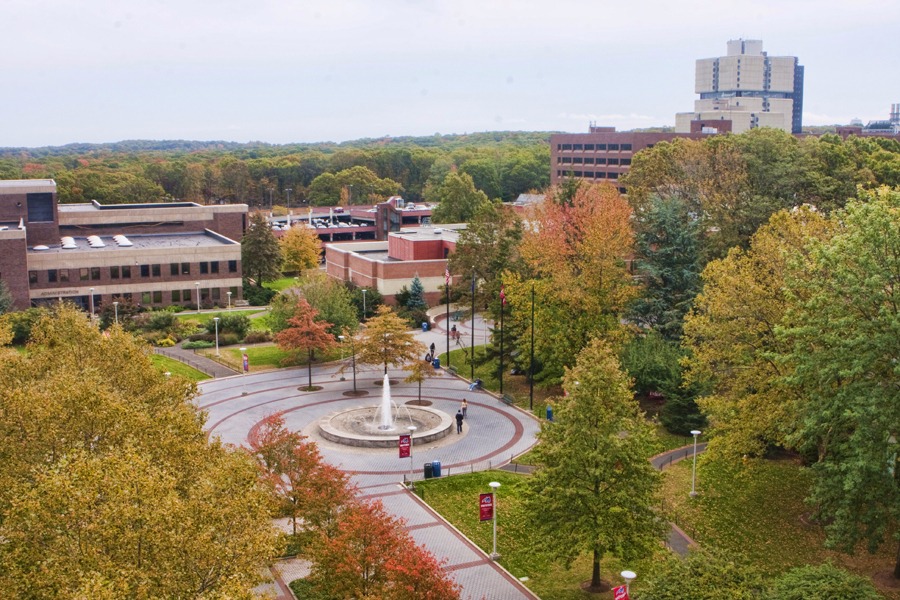 Stony Brook University has a lot of opportunities for it's students. If you're interested in majoring in a STEM field, it's perfect for you. Stony Brook has a lot of resources for whatever problem you have and there are always people to talk to you. Here are five reasons you should go to Stony Brook University.
1. It's small
Stony Brook University is a small campus. The entire campus is walkable in 30-35 minutes. This is pretty convenient because all your classes are walkable or bikable distance and you don't have to take any buses to get to your classes. This also means that if you're leaving at 8:20 for an 8:30 class, for the most part you'll make it on time.
2. Research opportunities
Stony Brook really prides itself on research. All the professors here are involved in some kind of research for whatever field they're interested in. This means that there is definitely a research project going on in campus that probably fits your interests and if you ask a professor, they could be more than happy for you to join in. Plus, research looks really good when applying to grad schools.
3. It's not an insane party school
This could be good or bad depending on what you intend on doing once you get into college. But, Stony Brook for the most part is dead on the weekends and it's not that much of a party school. Of course, there are parties happening on and off campus pretty much every night, you just have to know where to look. But the party life isn't in your face and you won't feel like you're missing out.
4. It's safe
Stony Brook is in the middle of suburbia, meaning that it's kind of in the middle of nowhere. The scariest thing here are drunk college kids. For the most part, you don't have to worry about much when you're walking home alone at night on campus. There are police everywhere and even they don't do much because nothing happens.
5. Our mascot is the SEAWOLF
Ever heard of a seawolf? That's okay, because it's not technically an actual animal. But it's our mascot anyway! What's a seawolf you might ask? Well that's simple, YOU are a seawolf! It's completely random but also hilarious.
And there you go, five reasons you should go to Stony Brook. Obviously consider your options for any college that you get into, and make sure to incorporate your own personal nuances. Each college is for a different person and has a different fit, and it's up to the student to decide what's best for them.
---
---
Related Articles