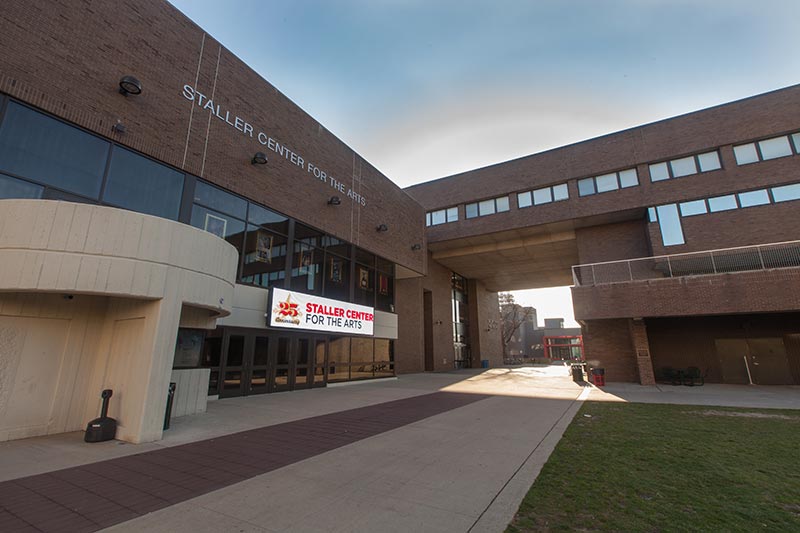 Even if you aren't studying for a Bachelor's of Arts, there are many Theatre courses to take at Stony Brook University. Not only will they be less stressful than your other courses, you'll also have fun! Most of the THR courses get you involved in the arts community and it's easier to make new friends.
1. Classes Are Small
In average, there are less than 30 students in each course. Any THR course will allow you to meet new people (most of the student population are STEM majors) and have more access to your professor. Having a small class is a huge benefit to learning!
2. Learn New Skills
Not everybody knows what "breaking the fifth wall" is but in THR 101: Introduction to Theatre Arts you'll learn a lot more than that. You'll learn to get out of your comfort zone and perform small skits/performances in class. It can't get any more fun than that.
3. Public Speaking Skills
If you're more on the shy side, THAT'S OKAY! There's THR 110: Public Speaking for students to take without any prerequisites. You'll learn new public speaking techniques and increase awareness of your body's positioning. This course is perfect for those students who want to learn how to make better presentations.
4. Interested In Visuals?
There are courses for those interested in visuals too! THR 215: Introduction to Design, THR 246: Stage Lighting and THR 356: Scene Design will allow you to dip into your creativity and have hands-on practice with theatre plays.
5. History
If you're interested in the history of theatre instead, there are courses for that too. THR 201 and 202 Theatre History I and II where you'll learn about major periods and dramatic points in theatre history. Other than those courses, there are a couple more that deal with history.
Many students in SBU are here for the sciences and taking an arts course can be beneficial for your personal development/creativity.  It's important for people to have a creative outlet and taking a THR course can be fun and liberating from tough STEM courses.
---
---
Related Articles