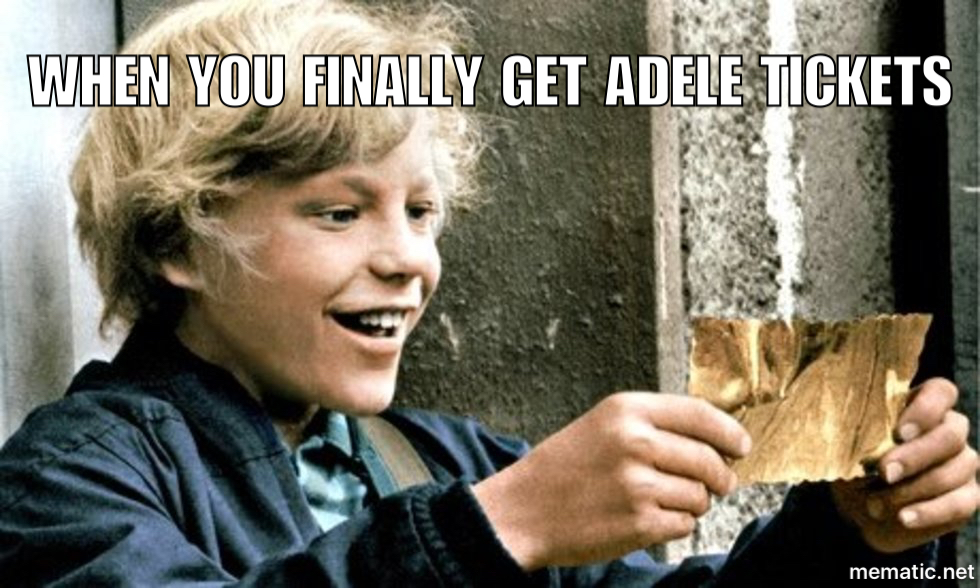 No one who goes to school in Boston ever wants to be bored. There are a ton of things to do around the city; concerts, sports events, and show admissions are among the long list of activities students can partake in during their spare time. Suffolk University has tickets for sale from time to time for some of these events, and here are the advantages to getting tickets through the school itself.
1. They're easy to find
Suffolk University is very good, sometimes over the top, at keeping their students informed about events going on around campus. There are weekly emails telling students about the events going on during the week at school as well as events off campus also. There will never be a time where any student should be saying, "I didn't hear that was happening!" There are plenty of ways to hear where to get them, such as emails sent to students from the school, word-of-mouth and it's all over social media.
2. They're cheap
Most nosebleed seats for the Boston Bruins would cost about $100. In the winter of 2017, Suffolk sold tickets for $30. It's hard for students to keep a good pile of money these days, and any chance that is presented to save money students should take advantage of. The tickets sold by Suffolk are usually at an intensely discounted price, and finding tickets without breaking the bank can be hard. Buying through the school guarantees you'll get a good deal, and even if the seats aren't great, they'll still be a lot cheaper than the same seats bought through a different outlet.
3. You can be guaranteed to get seats next to your friends
The way Suffolk sells tickets, they always assume if a group of two or more walk in, they want to be seated adjacent to one another. On other ticket websites, it can be hard to get seats next to your friends or classmates. With Suffolk's system, it's almost guaranteed students who get in a group to go buy tickets will be seated as a group also.
4. The events tickets are sold for aren't boring, either
Suffolk University isn't selling tickets to "Mr. Name I Don't Recognize" or "That Sports Team That Never Won A Game" type events. The events that Suffolk has sold tickets for are for the Boston Red Sox, the Boston Bruins, the Boston Celtics and in 2017 the school even got Post Malone to come to Royale as a Suffolk sponsored event. The tickets are for good teams, good artists, and good events – all at a discounted cost.
With Suffolk's tickets out there for sale, they're easy to find, they're cheap, and you'll always get seats to great events next to your friends. Living in the city, there's always things going on, and going through the school to get into those things can be beneficial. There will never be a moment of boredom if school-discounted tickets are taken advantage of. Any students attending Suffolk should look into the next ticketed event by Suffolk!
---
---
Related Articles