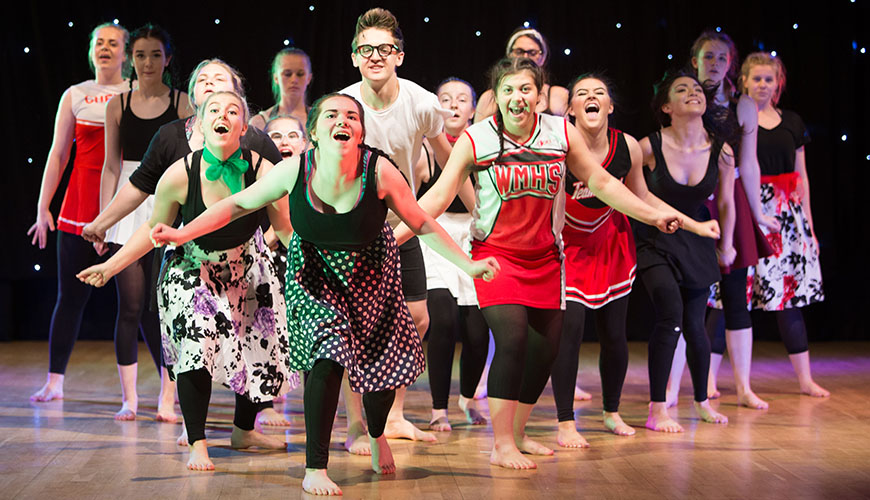 Being at Suffolk gives students the opportunity to be close to lots of live theaters and movie theaters. However, these can be costly. Luckily, Suffolk has a variety of performing arts groups that students can see normally at no cost. These four are some of the best on campus.
1. The Ramifications
A renowned collegiate a cappella group in Boston, the Ramifications are a group of students dedicated to the art of a cappella singing. Without the assistance of music, the group sings across all types of genres, including jazz, pop, soul and others. They've placed at the ICCA, the International Championship of Collegiate A Cappella, multiple times. They perform on campus and across Boston.
2. SUDC
The Suffolk Dance Company is known across campus for having lively, well choreographed routines. Many of the dances put on by the group are student choreographed, the performers are very polished and they are always fun to watch. They perform at Suffolk's theater regularly, as well as at shows across the city and even for the Boston Celtics.
3. W!cked
The hip-hop dance group on campus, W!icked performs high pace, engaging and daring dance routines. Known on campus for their aggressive nature and dances, their most recent routine is based on "The Purge" in reference to the recent Purge movie series. Abstract, wild and athletic, the dancers on this group will never fail to "wow" a crowd.
4. Fete Fusion
A fairly new dance group on campus, Fete Fusion is one of the Suffolk dance groups performing Caribbean and Jamaican style dances. The group's performances are very cultured, very upbeat and very entertaining. Though the show has only had a few dances, they are certainly the new group to keep an eye out for. They have the potential to become a campus wide name.
It's always great to support your classmates and attending campus club shows is a great way to do so. These four along with others will not disappoint. So next time you see that any of these groups are performing, or any of all the others for that matter, don't hesitate to swing by the show.
---
---
Related Articles