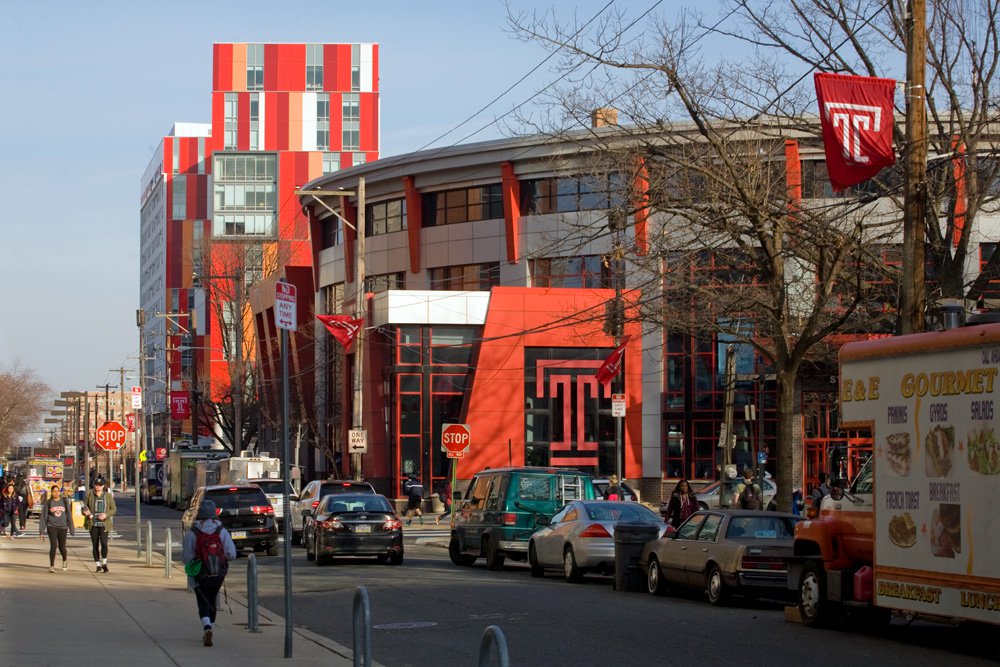 Mark your calendars—the Fall 2017 University-Wide Job & Internship Fair is October 4th! This semester, hundreds of people will be flocking to the SAC for an afternoon of networking. Want to get in on the action? Register through the Career Center's website, then get familiar with the following tips.
1. Check the guest list
This is no intimate gathering. With every Temple career fair comes a long list of employers who can't wait to check out your credentials. Save yourself from the overwhelming sea of tables and business cards by learning who will be there before you get there. Make note of the employers who interest you so you know exactly where to head that day.
2. Slay with a polished resume
Proofread your resume. Proofread your resume. PROOFREAD YOUR RESUME!!! Seriously, this is the one thing you do not want to mess up. A good resume will garner a second glance from an employer, a great resume will land you an interview, and a bad resume will become close, personal friends with the paper shredder. Because most employers love or hate you within seconds of picking up your resume, you need to make sure you're presenting them with the best possible package. So let your English major roommate look it over, ask your adviser for advice, and (in case you didn't hear me the first three times) PROOFREAD.
3. Conquer your cover letters
In addition to a bangin' resume, you should deliver beautifully worded cover letters. Why use the plural form of letter, you ask? It's simple: there's no such thing as a one-size-fits-all cover letter. Although some points (your experience, interests, etc.) are transferable, each letter you write must be tailored to fit the position for which you're applying. I know, I know, it'll feel like you're doing a ton of extra work. The more specific you get, though, the more likely you are to convince an employer that you're a perfect fit for the gig.
4. Prepare to be interviewed
Yes, it is possible to practice for an interview! You may not know everything the interviewer's going to ask, and, heck, you may not even know who the interviewer will be, but you've got Google at your fingertips. Search for commonly asked interview questions, then find a friend or relative who's willing to run through them with you. (Pro tip: the Career Center offers mock interviews. Schedule one ASAP!) Believe me, when it's finally time for your first real-deal interview, you'll be glad you got a head start.
5. Rock your best power suit
What's cozier than the oversize sweats you've been wearing since Labor Day? A job offer. Sometimes, sacrifices have to be made—and the career fair is no exception. Swap your sweats for a clean, wrinkle-free business suit. Comb your hair, brush your teeth, and slide your feet into a classy pair of shoes. Most importantly, own your look. The confidence will go a long way.
6. Don't be late!
As Drake so perfectly puts it, "Better late than never, but never late is better." Fashionable lateness may fly in other situations. However, you'll definitely want to show up to the fair (as well as every single one of your future job interviews) on time. In fact, you may want to consider getting there 10-15 minutes early. The employers will appreciate your promptness, and you won't feel as rushed to get the ball rolling.
The world is yours, Owls! Conquer it by conquering these tips and landing the job or internship of your undergrad dreams.
---
---
Related Articles