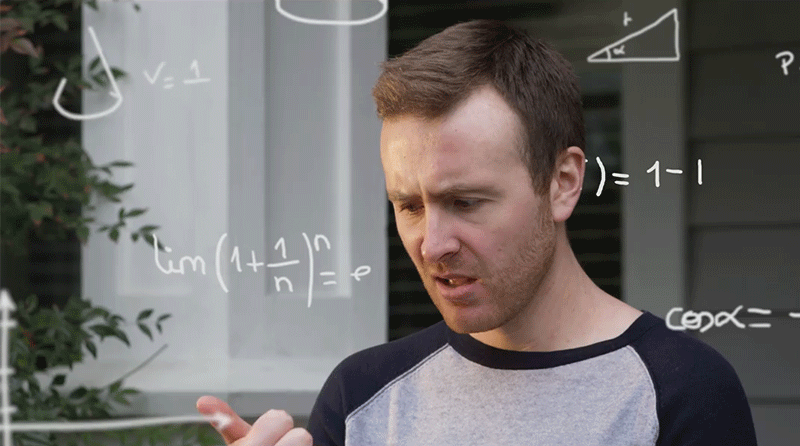 At Temple University, Differential and Integral Calculus is a class that covers the basic techniques of differentiation and some techniques of integration. The course for those students who are taking calculus in order to fulfill the Core Quantitative Reasoning B (QB) requirement or the GenEd Quantitative Literacy (GQ) requirement. For those taking the class, there are four easy steps to follow in order to successfully pass.
1. Attend Class
This one is a no-brainer. In order to understand these differentiation and integration concepts, one must attend class to get this information.  Reading the textbook may not be sufficient for you to under the concepts. The professors also assign practice problems for you to practice outside of class. Not attending class may lead to you losing valuable information and skills needed to thoroughly understand the class. Putting in the effort of getting out of bed can come a long way.
2. Ask Questions
It's okay to ask questions. It's okay to ask questions during class or outside of class. Ask your professor or your peers. If you're struggling to understand something, it's better to clear up your confusion before you continue on not knowing what you're doing. Asking questions when you can save you the unneeded stress.
3. Get Help
Don't feel embarrassed to get help from your professor, peers, or a tutor. Working with someone else will help you understand what exactly you may be struggling with and how to improve. Also, the Differential and Integral Calculus: Math 1031 tutors are free and are students who have taken the class in the past. These tutors can provide you with new tips and skills in order to understand the class.
4. Don't Wait Last Minute
Procrastination is your enemy in college. Waiting last minute to complete an assignment or understand a concept is not fun, especially when it comes to mathematics.  In order to succeed in the class, you should probably start practicing and studying the concepts from the first day of class.
Being successful in Differential and Integral Calculus: Math 1031 at Temple University isn't difficult, it just takes some effort. With these four steps, there's no way you wouldn't be able to succeed in the course.
---
---
Related Articles