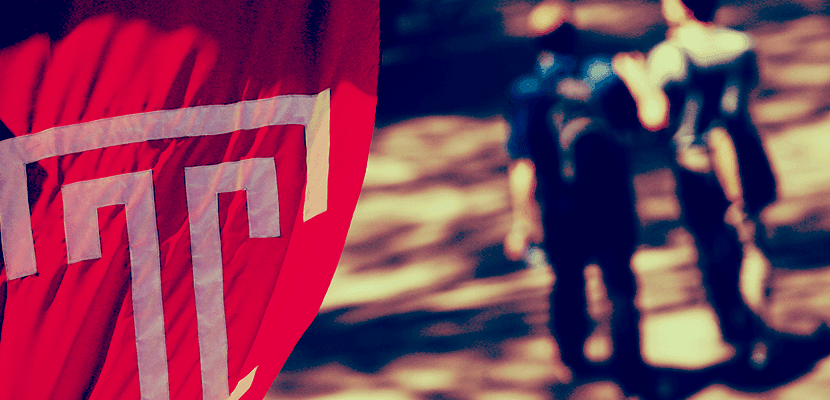 Here are some things to do on a day of boredom or to just pass through at some point! Here are 10 Places to Check Out Near Temple University!
1. Johnny Ring Garden
Walked past by many, admired by none. Seriously though, I have never seen anyone in here, even though it's right next to Broad st.. Although not the most lush garden, this secluded spot is definitely a fun place to just walk through and check out. Find it off Broad st. on Beasley's walk!
2. Wagner Free Institute of Science
If you have any interest in the biological world and/or old scientific instruments, give Wagner a try. The museum asks for donations upon entry, so make sure to… uh… donate. Located just a couple blocks east of campus, a very cool place to walk around in.
3. Berean Presbyterian Church
Like looking at stained glass and large open spaces? Walk into the Berean Presbyterian Church! A fun place to stop by in and just look around. Right across J&H on Broad street.
4. Temple Community Garden
Once it flourishes it will smell and look amazing! As the season comes in keep this in mind. This small area right next to White Hall is a cozy little green space to enjoy.
5. Tuttelman backyard
Walk inside to find a spectacular outside. For those who haven't found it yet, Tuttleman has a little secluded area downstairs inhabited by students soaking up the sun and a cat!
6. TSC Track
Freshly opened this last semester, the TSC track is a nice getaway from all the concrete in the city. Give your knees a break and pretend to be an olympian for the next hour. Honestly though, this facility is so nice and new, come enjoy it before that fades away.
7. Student Center Game Room
Most of you will know it, but this is for those who still don't know what to do with your procrastination time. For very cheap, come play a variety of games with friends at the Game room in the Student Center, and if playing pool or ping-pong isn't really your thing, you can just hang out in the general area and join the activities and discussions happening there.
8. Narnia
For those new to Narnia, come enjoy the greenery and aromas, for those who aren't new to Narnia, show those who are some… hospitality. Nestled into Beury's side, Narnia is a safehaven for those who need a little seclusion from everyday campus commotion.
9. Beasley's walk
The quiet alley between Broad and Liacouras, Beasley's Walk is just a fun alternative path when walking to classes to avoid the bigger crowds and noise. If you're on wheels, it's also a smooth stretch of concrete, rare in our pothole-filled city.
10. Robinson's Urban Thrift
A nice little thrift store right next to the Edge Student Village. Give it a quick walkthrough to find your next suit jacket or dusty book! Robinson's offers mainly clothing, but also many random and side knicknacks, go figure.
---
---
Related Articles