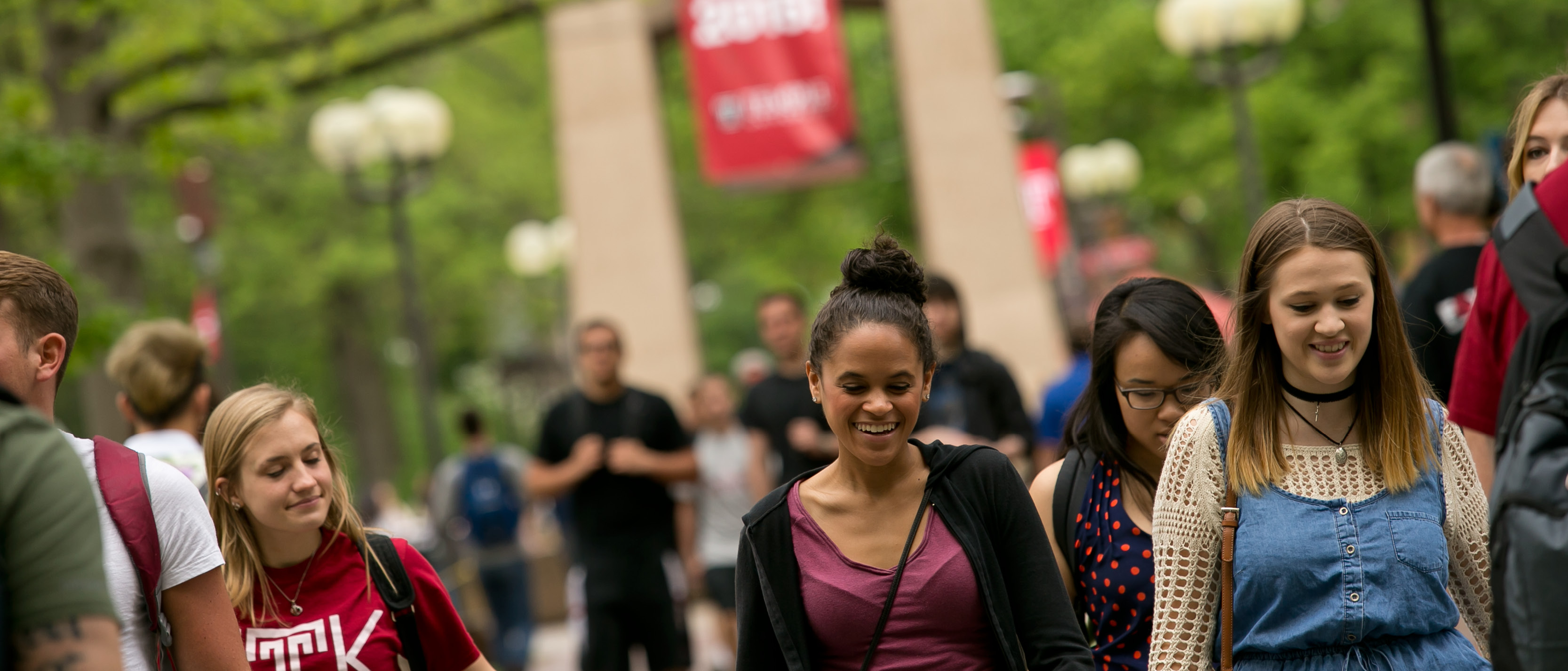 Summer's right around the corner! That means it's almost time for sunny days, poolside fun…and finals (insert groan and intense eye roll here). Yes, there's still a ton of work to trudge through before you're finally free. But you can totally do this! Follow these tips, and you'll be 10 steps closer to your next snow cone. Here are 10 tips to survive finals at Temple!
1. Create study incentives
It's nearly impossible to motivate yourself to do something without a crystal-clear end goal in mind. Likewise, trying to get to that end goal without pausing for the occasional treat is just plain cruel. So, to help you stay inspired throughout finals season, set up a system that rewards you for certain study milestones. Did you review three chapters in two hours? Grab a milkshake! Earn a 100% on your practice test? Watch a short movie! You get the idea.
2. Leave your dorm
Remember that friend from childhood? You know—the one you always ran to when you needed a nice breather from your bedroom? That friend is fresh air, and, although the two of you haven't been spending much time together since you stepped knee-deep into finals prep, it's still there for you. Just a quick stroll through campus could be all it takes to rekindle your relationship with the great outdoors and refresh your cluttered mind.
3. Study in your go-to spot
Each of us has a seat in the library or a bench in Saxbys with our name on it. Your spot has seen you through midterm cramming, group project meetups, and a slew of homework assignments over the course of the semester. It's a tried-and-true study location, so why switch the scenery now?
4. Create a TECH Center strategy
If Club TECH is your go-to spot, then there are several ways to make the most of your next study trip. Before you pack your bag and roll out, check the TECH Center's website [https://computerservices.temple.edu/lab/tech-center] to see which computers are up for grabs. Planning to hit the books with a party of three or more people? Reserve a breakout room ahead of time so you'll have plenty of room for your review.
5. Pet the puppies
On-campus housing isn't the place for cats, dogs, and most other four-legged pets (though we'd love it if it were!). However, living in a dorm doesn't mean you can't break free every once in a while to get your snuggle on with a Shi Tzu. Paley Library [http://library.temple.edu/] is notorious for hosting a group of cute, cuddly therapy dogs to keep us company during finals week.
6. Attend study sessions
Not every professor or T.A. takes the time to organize a pre-exam review, so, if yours offer these opportunities, run with them. Study sessions are designed to provide you with a final push before you have to put away your notes and take tests. Also, because your instructors are hosting, you've got the perfect chance to clear up any confusion. (No study sessions in your future? No worries! Take advantage of your instructors' office hours.)
7. Sleep!
It may be tempting to trade a good night's rest for the lure of an all-nighter, but, believe me, caffeine is not the same as sleep! Students (especially those in the midst of finals) need some serious shuteye. Aim to get at least seven to eight hours of quality pillow time, and don't be afraid to power nap.
8. Set multiple alarms
I speak from personal experience when I say that it's far too easy to sleep through an alarm. Because final exams and presentations wait for no one, you'll want to do everything in your power to avoid pressing snooze while you're still snoozing. The night before your final, set a minimum of three alarms for the following morning. If you're wide awake after Alarm 1, great! If not, you'll have a few more chances to get it right.
9. Don't skip breakfast
Breakfast isn't everyone's favorite meal. However, I strongly suggest pairing some food with your usual cup of coffee. It doesn't have to be much. (After all, the last thing you want is an upset stomach during your final!) Even snacks as small as bananas or granola bars are better than nothing because they fuel your body with the calories you'll need to crunch numbers and write essays.
10. Stay confident
Hand in that final, leave the exam room, and breathe. You gave it your all, so, instead of expecting the worst, hold your head up and hope you earned a great grade!
---
---
Related Articles