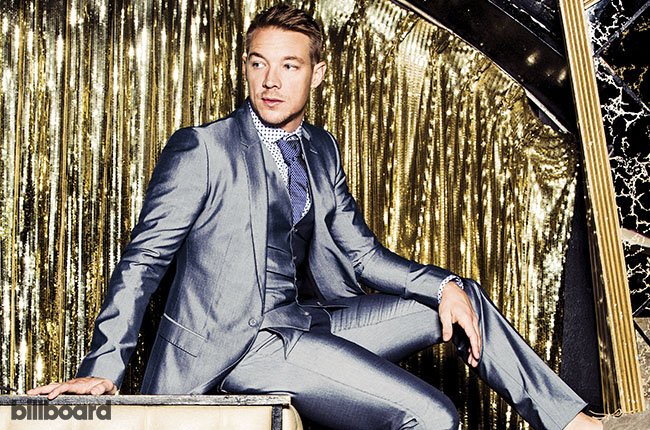 1. Diplo
If you keep up with popular music, then you've probably heard of Diplo. He put out an album this past year with Skrillex and Jack U, and a single off the album "Where Are U Now" featuring Justin Bieber has blown up.
2. Daryl Hall…
3…and John Oates– of Hall and Oates
Whether you know them for their music or the awesome couple's costume for 80's themed parties, you know Hall and Oates. And if you don't know Hall and Oates, let me introduce you. Oates is the one on the right with the mustache, and Hall is on the left, sporting the leather jacket with fringe.
4. Kim Rhodes
Who doesn't know The Suite Life of Zach & Cody? Carey Martin- I MEAN KIM RHODES was also on the CW's Supernatural from 2010 to 2014 and recently guest starred in Key and Peele.
5. Dan "Soupy" Campbell
If you're a fan of alternative/rock music, you know The Wonder Years. Soupy (he's called this because of his last name, like Campbell's soup) was front-man of the rock band up until last year when he broke off to start Aaron West and the Roaring Twenties. And I've got to say, looking up why someone goes by the name "Soupy" is by far the highlight of my week.
6. Bob Saget
You probably know this former Owl as Danny Tanner. He's an actor and director, best known for his time as host on America's Funniest Home Videos and of course, Full House. He's currently reunited with the rest of the original cast, filming Fuller House for a release in 2016 (*squeals*).
7. Jesse Williams
You may have seen this Temple alum in the hilarious horror movie, The Cabin in the Woods, or Lee Daniel's The Butler, but he's most known for his role as Dr. Jackson Avery on Grey's Anatomy.
8. Kunal Nayyar
Raj! You most definitely know Kunal for his role on The Big Bang Theory as the forever-sassy Raj Koothrappali. He has also visited Temple multiple times since graduating in 2006, doing events and book signings.
9. Adam McKay
The grill Adam's wearing in the picture above may or may not be real, I can't say – he's that successful. He is a screenwriter, director, comedian and actor, and along with Will Ferrell, he is a co-founder of Funny or Die. Adam co-wrote and directed super famous flicks Anchorman: The Legend of Ron Burgundy, Talladega Nights: The Ballad of Ricky Bobby, Step Brothers, and The Other Guys.
10. Tom Sizemore
This Temple alum has been in the acting game for years. He's a Golden Globe nominated actor, best known for Saving Private Ryan, Black Hawk Down, and Heat.
11. Honorable Mention: Kevin Hart
Okay, even though he technically is not an alumni, Kevin went to Temple for about 2 years before deciding to focus completely on his career. Kevin is a very well-known comedian and has starred in movies like The Wedding Ringer, Ride Along, and Get Hard. If you've never seen it, please look up some of his stand-up IMMEDIATELY. Three of his stand-up specials are on currently streaming on Netflix and they are hilarious.
---
---
Related Articles