Back to The College at Brockport Blogs
10 Easiest Courses Offered at Brockport
The College at Brockport in New York has existed since 1835 to provide a world class liberal arts and professional education to anyone interested and motivated. As part of the State University of New York system, the college offers great value in terms of finances. There are many easy and interesting classes at
Brockport
. Here are 10 of them.
1. ACC280-Introduction to Accounting
This course offers a glimpse into financial and managerial accounting. There is an emphasis on analysis of financial records and the preparation and use of management reports. The course is intended for non accounting majors and does not count as progress towards the accounting major. The course is 3 credits. Take this course for some valuable life skills-chiefly, how to file your taxes!
2. AAS100-Introduction to African American Studies
This 3 credit course introduces you to the multidisciplinary approach in the study of African people in Africa, the Caribbean and in the United States. You will learn about history, religion and culture both in Africa and in the Diaspora community. The main focus is on the ties these people have formed and how the bonds shape the past, present and future. Examine the place of Pan Africa and the role it plays on the world stage.
3. AAS104-Institutional Racism
Did you think racism went away with slavery? Sadly, there is still institutionalized racism in the United States. Institutional means Federal, State and local governments still aren't doing enough to combat discriminatory practices. This course allows students to examine of the structure or "anatomy" of contemporary race relations in its interconnections with racial stereotypes and prejudice. Interestingly, psychological dimensions of racism are also explored.
4. CMC200-Introduction to Digital Video and Audio
Ever want to learn how to work backstage lighting and special effects? How about creating your own mixtapes? Take this class to get started! You will be introduced to various technical aspects of video and audio production. As part of the production aspect, you will learn about camera operation, tripods, lenses, framing and composition, lighting and editing.
5. CMC227-Mobile Journalism
Everyone has a smartphone these days and it seems more people are into citizen journalism. How would you like to be a reporter? Students will learn the principles of news writing and reporting using mobile technology. This 3 credit course allows students to develop and refine their reporting and writing skills all in a newsroom environment.
6. MSC101-Introduction to the Army and Critical thinking
Did you ever want to learn how to become an effective leader but were afraid of being drafted into the Army? Well you can take this class to learn all about leadership. Students learn how personal development of life skills such as goal setting, time management, physical fitness and stress management relate to leadership, officership and the Army profession. This is basically an ROTC class. There is no military obligation.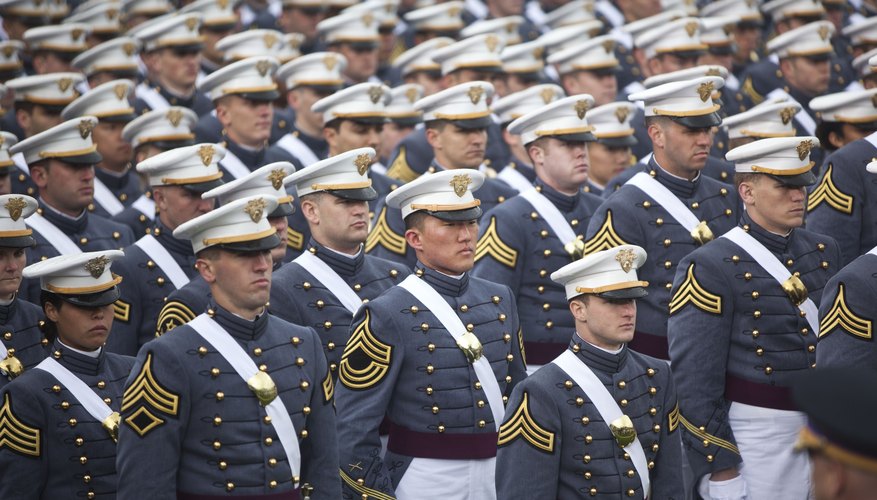 7. THE112-Looking at Performance
Have you ever looked at any performance like a play and wonder about its meaning? Well this class introduces you to the art of creating meaning through performances. This course looks at the fine arts (including theater, dance, music, visual art and interdisciplinary performance forms) as well as political debates, sporting events and other "everyday" performances. The fundamental question answers include: How do we experience and understand performance? How is meaning constructed and encoded in performance? What role do the fine arts play in society and how does performance manifest the culture from which it emanates?
8. ART101-Visual Art Experience
Do you like art but don't know how to create it? Well, you can always just appreciate it! This course is designed for people with little or no art experience. The goal is to broaden their visual vocabulary. You'll be able to explores the basic elements and principles of art by creating original artwork through various forms of media.
9. ART212-Three-Dimensional Design
What's cooler than 3D art? Not much! In this class, you will be introduced to the elements and principles of three-dimensional art making. You will solve various problems and explore concepts such as creating three-dimensional artwork via line, form, volume, texture, color,and spacial relationships. Sounds like a fun class for building sculptures!
10. AST218-Stars, Galaxies, and the Universe
Have you ever looked up at the night sky and wondered about where Earth is in relation to other planets? Well, this course is all about humanity's place in the universe. Journey through the last 100 years of cosmic discovery and unravel the fascinating secrets of the universe. Trace the lives of stars, the formation and evolution of galaxies, and the birth and fate of the universe. Explore the modern frontiers of astrophysics, including black holes, dark matter, gravitational waves, and dark energy.
Are you a student who wants to live close to New York City without having to pay a small fortune for education? Why not try Brockport College? You'll get a decent education for a whole lot less! There are so many fun classes you can try, it's hard to imagine you'll only be spending 4 years there. Try a few classes on this list or pick out a few of your own. No matter which you choose, you're bound to have a good time!
---
Suggested Articles in The College at Brockport