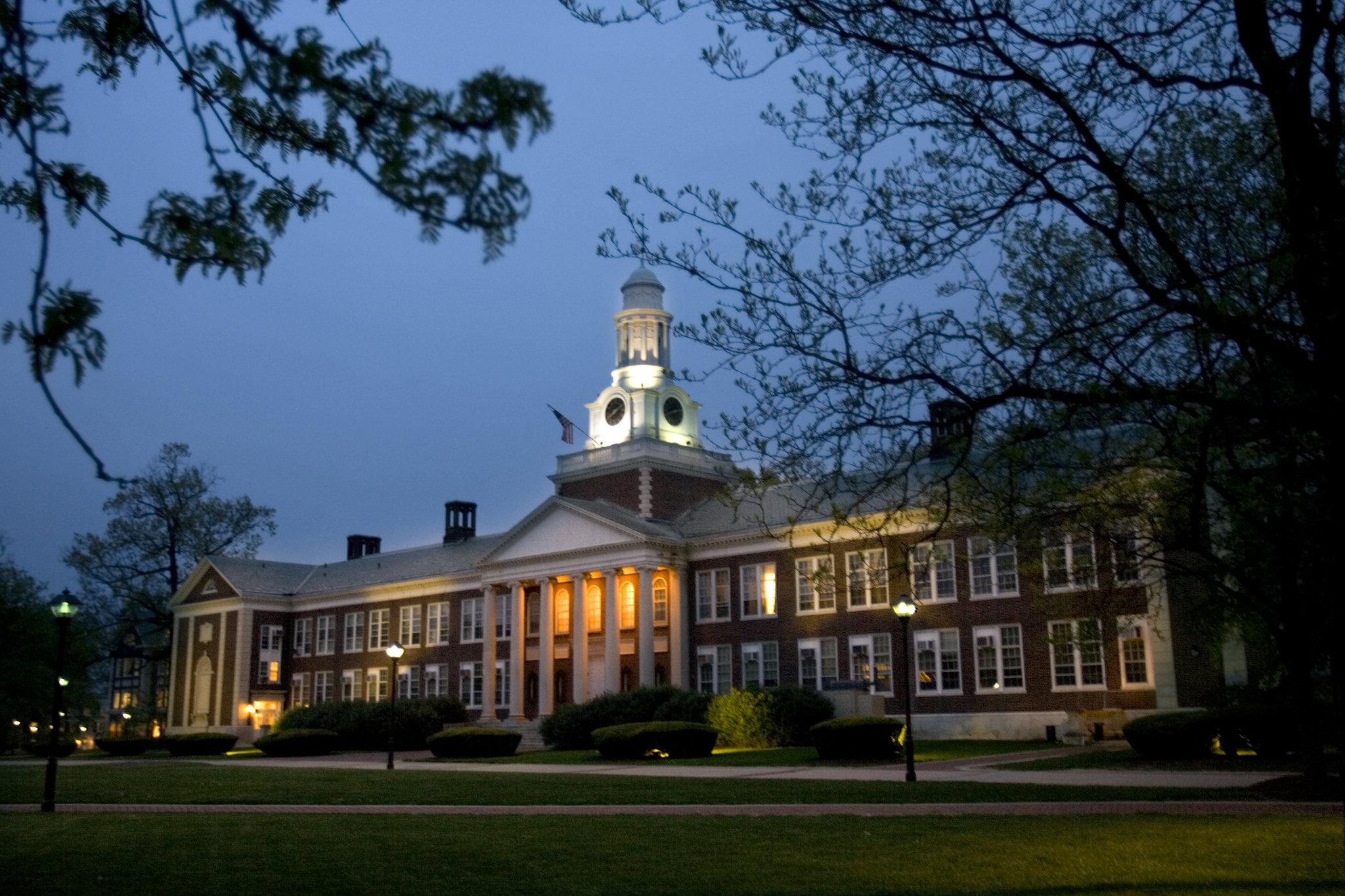 Being a college student has is an exciting time where there are lots of new things to explore and do. However, some things fall to the wayside, such as eating healthy and exercising. But you're in luck because TCNJ has many ways that you can have the best of both worlds: be a social, busy college student and stay healthy while you're at it!
Also, one thing to note is that staying healthy requires commitment to both eating right and exercising. Doing one of the other won't allow you to be as healthy as you can be and according to the American Heart Association, we should all exercise for roughly 30 minutes a day, 5 days a week!
Places to eat on campus:
Eickhoff hall As an upperclassmen, I know that once points kick in, many people choose to ditch Eick. However, from a health standpoint, Eickhoff is probably one of the healthiest places you can go, simply because of the amount of options it provides. The Vegetarian station and salad bars are obvious choices but the omelet station is a favorite too, especially to get some protein in before a work out. The grill also is a good station for some protein – their grilled chicken – but be sure to stay away from those fries!!
2. Panera: If you're tired of food on campus, you can head to the Panera in campus town for some good grub, if your budget allows. Their salads are probably their healthiest option and they (obviously) offer more variety than what you can find on campus.
3. Pride Cafe: The Pride Cafe located in the stud has many healthy options that taste delicious. It offers the salad bar, flat breads, granola, yogurts and is now even offering smoothies. The smoothies have been very popular already this semester and you can choose up to 4 fruits and special add ons like powder proteins and chia seeds to enhance the health benefits!
4. T Dubs: Some may be surprised that this is listed as an option, however, for Freshmen who are tempted to get their late night snacks or wings and tenders from Tdubs, do not worry, there are some healthy options, although scarce. There are always two soups and one is usually significantly healthier than the other and the nutritional information is located alongside it. There also is the salad bar – although, I would recommend getting salad as soon as they open rather than late at night because I am not sure they switch things out during the day. Also, if you head to the Mexican station, a bowl can be a healthy option, probably skipping the rice and sour cream, and still is delicious!
Exercising
5. Fitness Center: One of the great perks of going to TCNJ is our fitness center. When I was a freshman, the fitness center was located in a completely different building, prior to campus town being built and was maybe 1/5 of the size! All you need to do is show your TCNJ ID then you're able to access any of the machines you'd like and get your work out on!
6. Run the loop: At around 2 miles, (1.83 to be exact) the loop at TCNJ is said to be one of the best running routes in the area. Many people who live in the neighborhood even head to campus to run this loop and the scenery and atmosphere definitely make it an easy choice for runners and joggers to choose to do so. For those who have no endurance (like me), you could still get some exercise in and walk the loop.
7. Yoga by the lake: My favorite part of campus, hands down, has to be the lake! It is gorgeous, especially during the fall, and is relaxing and peaceful. This makes it an ideal spot for people to come to meditate, relax or even read a book. But why not take advantage, take in the calming vibes and do some yoga. Yoga is said to maintain your metabolism and is good for your cardio and circulatory health!
8. Fitness classes: Got an extra $25? Use it wisely and invest in the fitness classes offered in the Recreation Center as well as the T/W fitness center. There are many options of classes, such as boxing, yoga, zumba and insanity, and they are offered at various times throughout the week, This is very convenient for anyone looking to get fit while having fun and is perfect because both morning and night classes are offered.
9. Dorm Fitness: Not into the gym? Don't like seeing your classmates or people from your floor watch you work out? Don't worry, I know a lot of people that feel the same. This, however, should not mean you giving up on your health and exercise goals. Invest in a yoga mat and some weights and work out in your room. You can find some for $5 at Five Below! There are many apps you can download on your phone and even videos on youtube that you can use as a guide for your work out for the day.
10. Walking around campus: Once you start having back to back classes with ten minutes in between, you'll understand what I mean when I say walking around campus is great exercise. However, walking around campus just to get classes is not going to provide as many health benefits as additional working out would. But if you do not have the best endurance, like me, and running is not your favorite thing, walking the loops, or fast walking to get around can provide similar benefits to other workouts and is better than nothing!
Although college can be hectic at times, it is extremely important to incorporate a healthy lifestyle into your daily routines and can benefit you in many areas. Working out and eating right can reduce stress and anxiety and make you more alert and awake. Now that you know about so many great healthy food and work out options, I hope you choose to make a change for the betterment of you and your college experience!
---
---