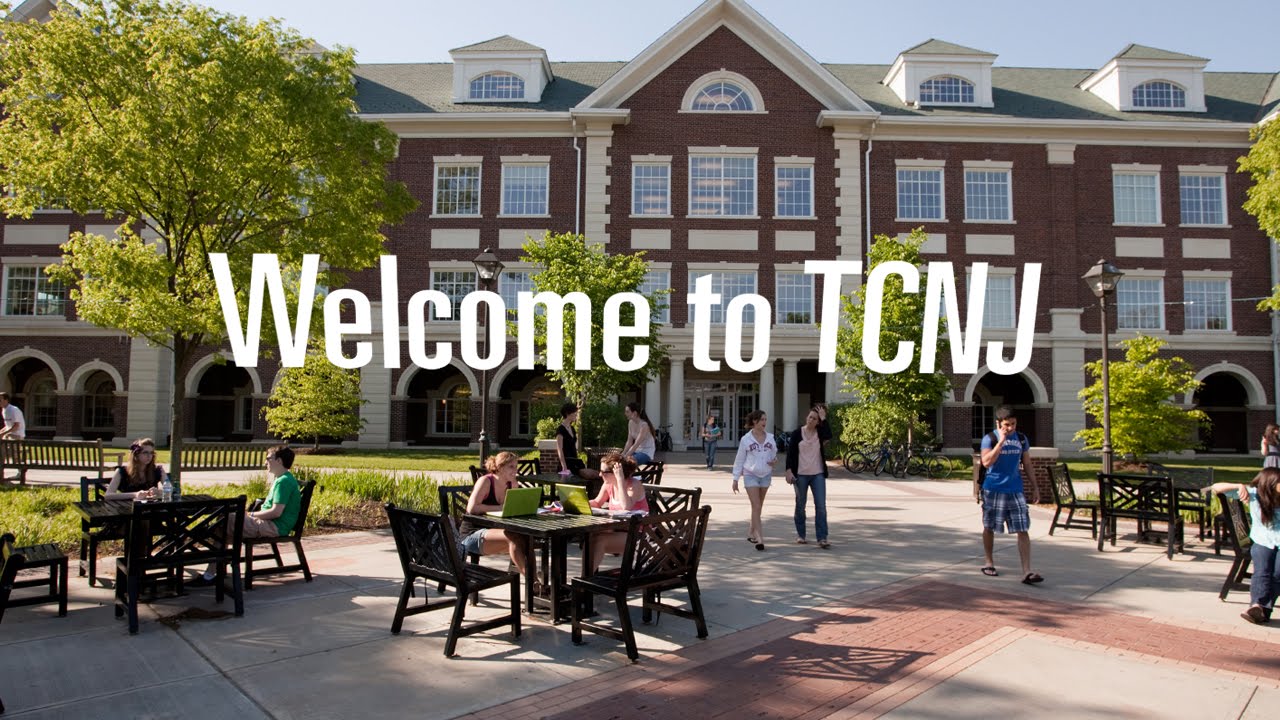 Reflecting as a graduate student at the College of New Jersey, I can't help but think back on my college experience and smile at the amazing memories I have made. If you are attending The College of New Jersey, you have an amazing four years ahead, but here are some tips on how to make the most of your first year of college!
Don't Skip Out on Welcome Week!
Welcome Week is hands down one of the most memorable experiences you will have at the college. It is a very exciting time where you will be meeting your floor mates as well as the other incoming freshmen. You will learn all about resources on campus and more information that will prove useful throughout the year. In addition to this you will share in many fun activities with the CAs (Community Advisors) as well as the OLs (Orientation Leaders) whom are upper class men whose jobs are to make sure your transition into college is a good one.
Another great perk about Welcome Week is the late night entertainment. After every day of Welcome Week there are fun activities to partake in such as Late Night Swimming, Late Nigh Dining and other things that will vary night to night such as a Magic Show, Hypnotist Show and other programs run by organizations on campus. Can't forget about Play Fair! This is kind of the big culminating event at the end of Welcome Week that most freshmen will note as their favorite part!
It's also important to acknowledge that Welcome Week is mandatory, but some of the events are option throughout the day. The point here is to be as involved as you can be during this first week because it will set the stage for how your first semester will be. Try to be social even though that is out of your comfort zone so you can build bridges and connections early on.
Be Present and Get Involved 
What I mean by this is to take advantage of every opportunity that passes comes your way. Be present and inform yourself about events that are happening that may peak your interest. If there is nothing that necessarily speaks out to you, you can create your own club if you have enough interest .
Be alert to what is happening on campus and with your friends but also make sure you are doing something that feeds your soul and purpose. It is important to balance out your academics with things you love and enjoy, so be present and find out how you can become involved on campus.
Step Outside Your Comfort Zone and be Vulnerable 
This may not sound enticing to many, but I promise you, it'll be worth it. Doing things that fall outside of your comfort zone is an amazing way to learn and grow. If you do something you typically don't, one of two things would happen:
You realize you hate it and never will again.
You realize you love it and would never have known unless you tried.
Obviously, this is circumstantial and I am not advising you to make bad decisions, but if you raise your hand and volunteer to speak in front of your class of mostly upper classmen, maybe it'll help your social skills in your future college career.
Or if you decide to take on yoga and have a terrible time and are incredibly sore the next day, you are just learning that – maybe yoga isn't for me!
Either way, you gained knowledge of your needs and abilities and can grow from it.
Ask Questions
Do not be afraid to ask for clarity when you're uncertain about something. Whether it's asking where a building is, how to do an assignment, or what food spots someone recommends on campus, you are gaining knowledge and being empowered.
No question is a dumb question, certainly not in college. This experience will be a new one for you and no one will expect you to know everything. Seek out your CA who will live on your floor and will most likely have an answer or be able to direct you to a resource that can help. After all, that is what they are they for.
And a life lesson just as well as advice for your first year – BE YOURSELF! Have confidence in the fact that you made it to The College of New Jersey and embrace your wits and what it took to get here. Realize, that although you will be meeting new people, you do not need to change who you are. Choose to make friends off of what people like about you rather than deciding what you need to change in order to hang out with a particular crowd. Part of the beauty of college is branching out, growing up and finding your place there and in life, in general!
Cheers to your first year at TCNJ and set yourself up to make it the most memorable you can!
---
---