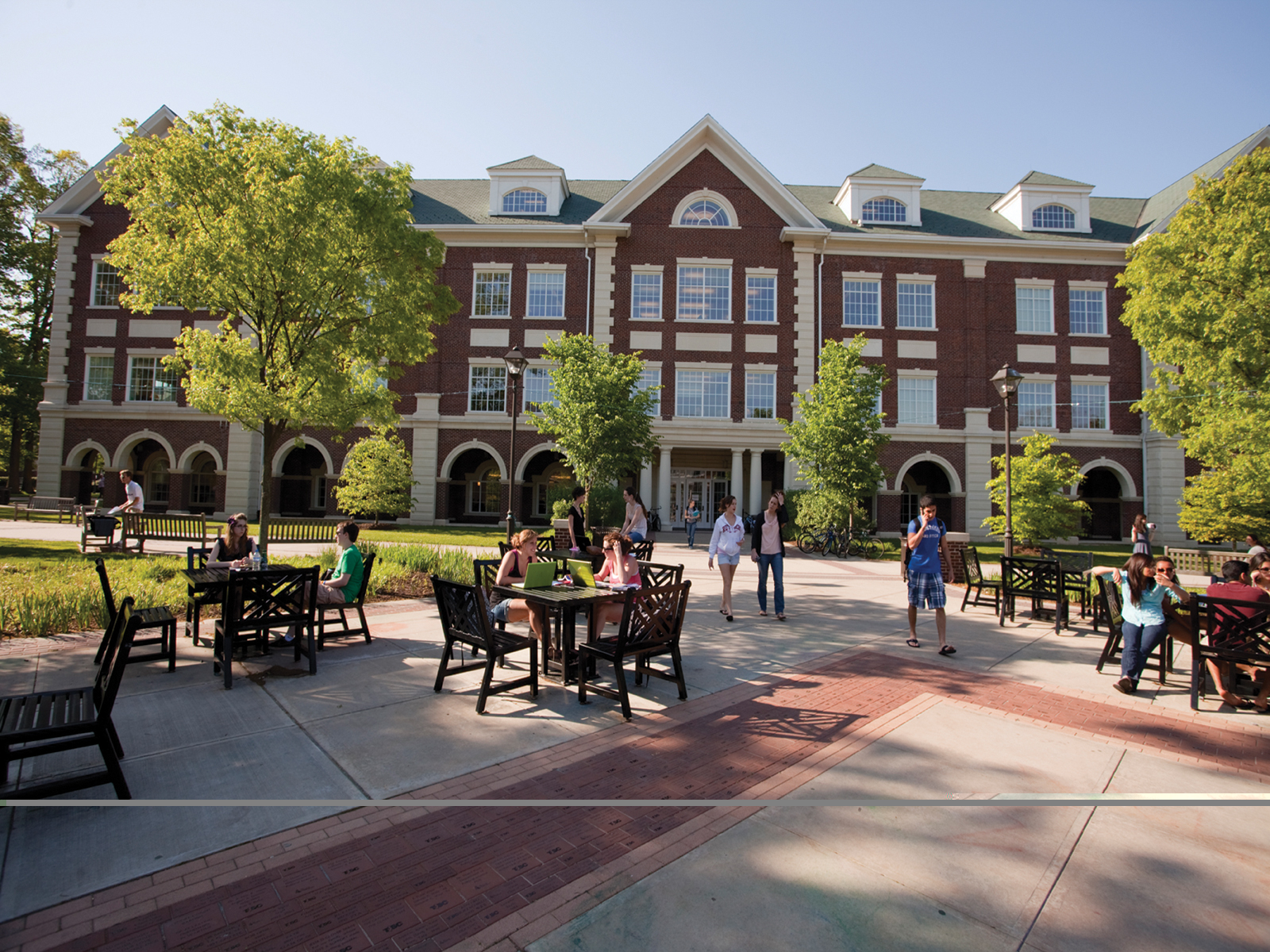 Being that The College of New Jersey is generally a smaller campus than some others in the area, such as Rider and Rutgers, some people attribute that to having less to do. However, being that we are located near some great areas such as Trenton, Hamilton, and Princeton, that is far from the truth. Here are some great trip ideas for people who attend TCNJ who are not looking to travel far for a great time. (These places are not listed in any particular order)
Grounds for Sculpture (80 Sculptors Way, Hamilton Township, NJ 08619)
One of the coolest places I think I have traveled to at my time at the college most likely has been this place. I first was introduced to it my freshmen year when I was required to go for a class. Make sure to bring your TCNJ IDs when you visit because tickets are almost $10 cheaper when you do. (Normal: $18, discounted: $10)
If you ever traveled to Hamilton Train Station, you probably were wondering what the huge random sculptures/statues along both sides of the road were. (A group of dancers accompanied by a mariachi band and across the road – a giant tooth.)I always thought these were really cool, but random, because little did I know of the association to the grounds.
Some of the pieces are absolutely incredible and the venue is huge with some located at every turn. Definitely would recommend visiting!
Terhune Orchards (330 Cold Soil Road, Princeton, NJ)
During the fall, it would be surprising if you didn't hear at least one person raving about this place! What I've learned is almost every girl is obsessed with pumpkin and apple picking season and in this area, Terhune is the place to be. Since in Princeton, it is only about 20 minutes away. They also have delicious apple cider and apple cider donuts which are MUST HAVES.
Note however, that there is an $8 admission fee to access the orchards. So make sure you have some cash on your even if the intention of the trip was for a photo op.
Halo Farm (970 Spruce Street Trenton, NJ)
Ever since I was introduced to this place, I have been obsessed. Located roughly 5 minutes from campus, Halo Farm is a cute unique place that I can guarantee you will probably fall in love with, too. This store is disguised as a farm – like its name – and even features a herd of fake cows outside. Inside, you can watch through glass windows how they package the milk and ice creams.
The reason Halo is my favorite is for their Coffee Chip ice cream. Coffee flavored with chunks of dark chocolate is literally the description of my perfect dream !!!! There are probably 20 different ice cream flavors and their milk is significantly cheaper than the grocery store.
Plato's Closet (660 Nassau Park Boulevard #26C, Princeton, NJ)
So I am a former employee of this location  but I promise this shoutout is not bias at all. This place is truly amazing which is why I even wanted to work here in the first place. Plato's Closet is in essence a thrift store, but better! They buy gently used trendy clothing from the last year and a half or more recent. They look at your clothing based on brand, demand and quality. If they are interested in your clothing they will make you an offer which is usually 1/3 of a 1/3 of what you purchased it for. (For example: If you bought something for $30, it'll sell in the store for around $10 and you will receive around $3 for it.) This is great for a college student looking to earn cash on the spot or someone who wants to swap old clothes for some new styles!
Mercer County Park (Richard J Coffee Mercer County Park – 1638 Old Trenton Road, West Windsor Township)
Whether you want to find a relaxing place for homework or studying or a scenic place for a jog, this is definitely the place to be. This park is gorgeous and offers wooded trails, a beautiful scenic lake and even a dog park to bring your furry friend or admire from a far.
Trenton Thunder (1 Thunder Road, Trenton)
Love baseball? Definitely need to check out the Trenton Thunders who play at Arm and Hammer Park. My favorite part about attending these games are their great promotion nights. My friends and I all attended one night where it was free hot dogs and the limit was THREE PER PERSON. Needless to say we were some happy gals.
Museums (various locations)
If you are a history buff like I am, you will love the variety of museums in the areas. Some are as follows: the New Jersey State Museum (Trenton), the Old Barracks Museum (Trenton), Princeton University Art Museum (Princeton), Howell Living History Farm (Hopewell), The New Jersey State Police Museum (Ewing) and much more! There is definitely something to peak the interest of almost anyone! What better day than to be doing something you enjoy while learning while you're at it?? I would definitely recommend always asking if the museums you are visiting offers guided tours because you are always guaranteed to learn more with a tour guide than if you were visiting on your own!
Colonial Bowling and Entertainment (2420 Brunswick Ave, Lawrenceville)
This place is perfect for a night out with friends after a hard week at college. With bowling, laser tag and an arcade you can hone your inner child and win prizes and make memories all at the same place. For those friends who are 21 and over, there is also a bar that has amazing feel good foods and drinks. They also offer college nights at Colonial where you can rent a lane and shoes for a great price!
Trenton Area Soup Kitchen (72 Escher Street, Trenton)
Looking to lend a helping hand in your community? Check out the Trenton Area Soup Kitchen or TASK for short to volunteer. There are many events hosted at TASK such as Spoken Word events and you can even donate your time for a good cause to help feed some of the less fortunate in your local community.
As you can see, saying there is a lot to do around TCNJ is an understatement. There are truly things that will fit the interests of anyone ranging from educational opportunities such as visiting museums to thinks much more casual such as beautiful views to study to. Explore the area for more great hidden gems! Happy findings!
---
---
Related Articles