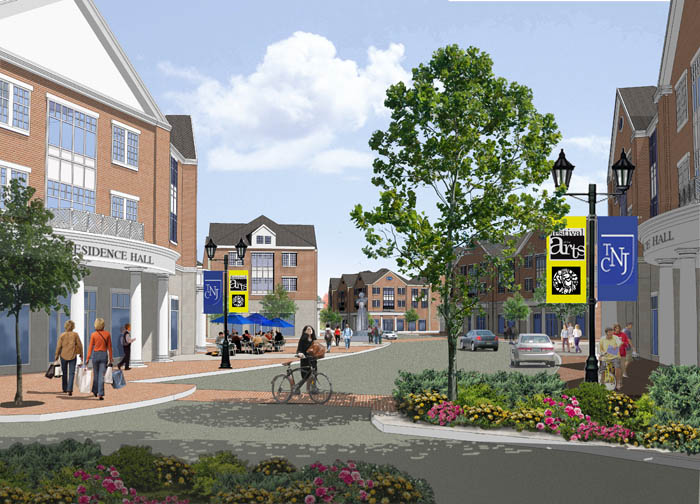 Once you become a Lion at TCNJ, there are some traditions that bind alumni, grad students and current students together. Here are a couple of traditions at the college that make your years here all the better!
Welcome Week
Welcome week is arguably one of the most memorable experiences you will take part in at the college. A week before all other students move in, Freshman arrive on campus to learn more about the school, resources and meet the freshmen they will be living with for the next year. There are many fun late night activities to partake in and the pinnacle of the week is definitely Play Fair  – it is tradition that we do not spoil what exactly this is for the freshmen.
Jumping in the fountain!
I don't know anyone at TCNJ who has not jumped into the fountain! The fountain is located in the courtyard area of the Science Complex. Usually, this tradition is completed during Freshman Year. Most will do so during Welcome Week and I can't blame them! Who wouldn't want to jump into a beautiful fountain like this on a hot summer August night??
Being confused by the balls on campus
So this one isn't so much a tradition rather than a unique/mysterious element of the TCNJ campus. Between Mayo Concert Hall and the Art Building there are large pixelated balls laid sporadically on the lawns. Being their close proximity to the Art Building, it is pretty obvious that these were some kind of art installation added to campus but since they are never talked about and there is no informational plaque for these pieces, they remain a mystery on campus as to their origin or purpose.
Take a picture on the statue of Roscoe the Lion
Head on over to Roscoe West to take an epic picture atop of Roscoe the Lion. This is a sure fire way to get tons of likes on social media.
Homecoming
One of the most anticipated time of year is homecoming. Whether, for you, it is for the football game or, if you are of age, the tailgate, this is a very popular event that even alums get excited to return for!
Take a picture with our mascot, Roscoe.
Roscoe attends a ton of events on campus and there are many great chances for photo ops. Don't do like I did though and pass them by because you might miss your chance for an epic new profile picture!
There may be more you may have on your personal college bucket list, but these definitely traditions that  all students at the College of New Jersey will most likely have in common and on theirs! Sneak in every opportunity you can to relish in these memories and experiences before your time at the college is over!
---
---
Related Articles