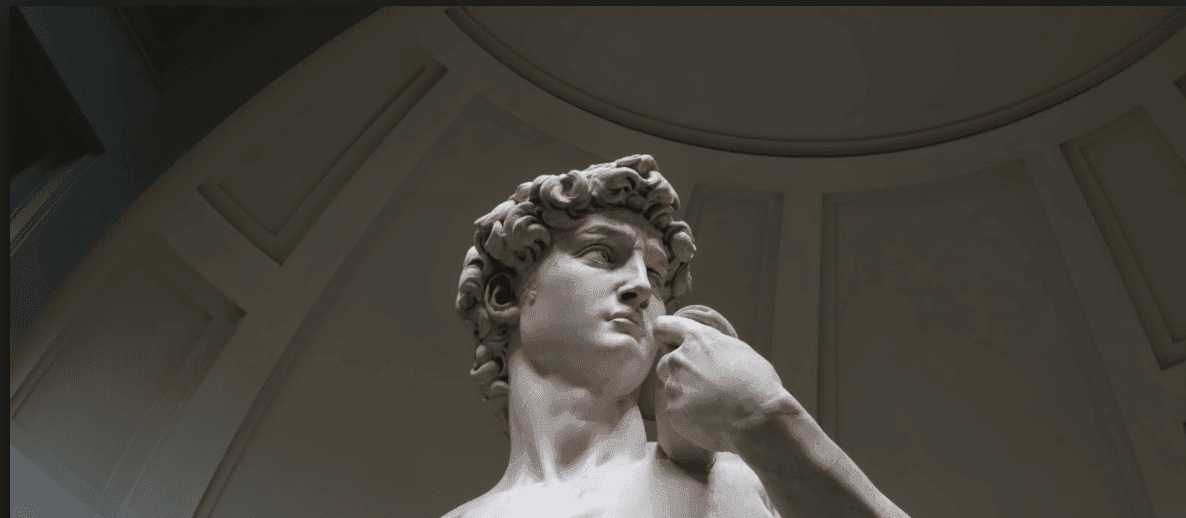 This sculpture class is filled with a variety of challenges to help its students excel in the exploration of different mediums. Because of the nature of this class, some newcomers may find it difficult to push through towards the typically beautiful end results. Here are a few tips and tricks on how to succeed in AAV-113 (3D) at TCNJ.
1. Be Open Minded
It is regularly seen that those who begin this class are reluctant to try 3D design, because their focus until then has been elsewhere. Often, they fail to recognize that drawings can become sculptures and that sculptures can become a part of digital medium. There is no reason to be afraid of trying out new materials, especially since the studio is equipped with safety features and is overseen by techs. Don't be afraid to try something new.
2. Invest in a Good Ruler and Boxcutter 
The beginning projects in this class are done to help teach the students how to measure accurately in order to make the best use of future supplies. Accurate measurements make pieces fit together seamlessly and sharp blades make cleaner….AND SAFER cuts, so buy a good ruler with gripping on the underside and have enough extra blades to change them out regularly.
3. Have A LOT of Hot Glue
Hot glue is vital to this class. An industrial hot glue gun is the most useful, but just a large craft gun will work well. Try to stay away from the smaller, handheld guns because you will be using it a lot and they are not as efficient as the larger ones. Every project requires hot glue to an extent, even if it is just for the models, so ensure you have more sticks than you can handle because you will be using it and you don't want to find yourself struggling to finish a project because you ran out of glue.
4. Be Patient
This class requires quite a bit of patience. People often struggle to come up with ideas and concepts that fulfill the requirement of the assignment. This is extremely frustrating and when you have an idea, it is likely that it will not work on the first try…which is even more frustrating. Understand that there are pieces that will need modification and that things will rarely turn out as expected.
5. Try New Things 
Part of this class is learning how to use new materials, which can freak people out, especially those who have not worked in sculpture. Even those who are familiar with the third dimension need to understand that they should not be intimidated by the new processes. You will be exposed to working with cardboard, wood and in some cases, steel and welding. Not only are these processes fun, they can be used outside of the sculpture studio to create and fix pieces all over.
6. Be Okay With Wonder
The professors of studio classes often do not give out individual grades for projects. Even more so, they will not give out the grades as they come, instead, they will just let you know how you are doing in the class without specifics. With this in mind, students tend to do fine in these classes, but also consider that if you are unsure of your stance in the class, you can talk to the professors to get an unofficial progress report.
7. Schedule Time
This class guarantees that you will need to work beyond the six hours a week provided for the class to run. Working with these new materials require time to both learn about and understand the new material, learn how to use and work with it, practice and then finally working and finishing the final piece. Simply, be prepared to spend more time in the studio outside of class time. It will become an essential tool to success.
8. Utilize the Studio
The sculpture studio itself is also available for personal projects outside of the classes. The tools are all available and some of the materials are open for use. All you need is a small amount of training (about 3 hours) to use the tools. Plus, there is a tech in the studio who is happy to help with any concerns you may have. The studio is a resource provided by the school as well as the people who work in it, you may as well use it to your advantage.
This sculpture class is an exceptional one for beginners. It allows its students to explore a number of processes and materials in order to expand skills in the field of art. Utilize these few points to help make the most of this class and to further expand artist skills. the most important key to success is to try your best and have fun.
---
---
Related Articles