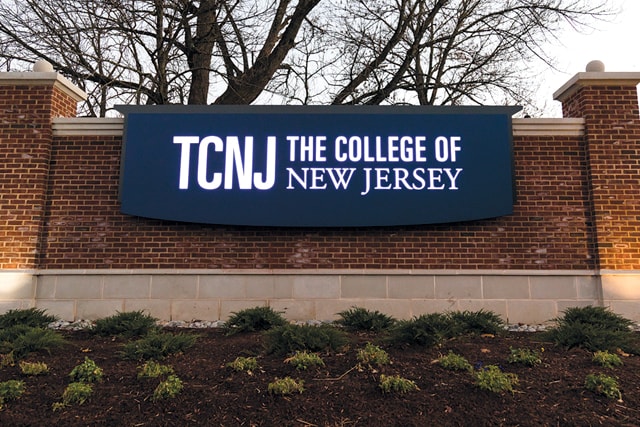 If you are tired of the same boring food, check out this guide for must have meals right on campus at TCNJ!
1.Burritos – Eickhoff Hall
If you're in the mood for Mexican, you will never be disappointed at the Mexican Station located in Eickhoff Hall. You can choose from a regular or wheat tortilla wrap and from many different options of meats, rice, and other topics like beans, cheese, lettuce, sour cream, guacamole and more.
Beware: the lines are usually incredibly busy during prime time dinner hours at this station.
2.Pasta/Pierogies – Eickhoff Hall
The vegetarian station at Eickhoff hall also never disappoints. It often times alternates between pasta and pierogies. Either way, you have the options of taking your pasta just with a sauce or with sauteed vegetables. With the endless combinations of vegetables and sauces, you will never be disappointed.
3.Southwest Steak – Traditions
Head to Traditions to try one of the newest traditions – their southwest steak. This meal serves a large portion of steak that is breaded and fried, served on a bed of white rice and topped with a tomato salsa. The portion on this meal is enough it could feed two!
4.Chicken Panini – Traditions
While at traditions, you also will not disappointed trying their chicken panini. This sandwich is serves with breaded chicken, cheese, bacon and pickles! It is comfort food at its finest and is a large portion, as well!
5.Smoothie – TDUBS or Fresh pride cafe
If you're looking to be on the healthier side, look into building your own smoothie both at the Fresh Pride Cafe located in the Student Center or down at TDUBS, in the TW basement. These smoothies are completely personalized to your choosing. You choose a base, between water, milk or yogurt, which fruits you want and you can even add some other add ons such as protein powder, chia sees and more1
6.Personal Cookie or Brownie – Traditions
What better dessert than one served fresh out of the oven? Traditions serves both personalized pan cookies and brownies. These are amazing if you have a sweet tooth – just be sure you don't fill up on a big dinner beforehand to save room for your dessert!
If you're tired of the same dinner, spice it up and try these must have meals at TCNJ. Most of them require your personalization to add toppings, sauces, etc the possibilities are endless!!
Happy Dining! ~
---
---
Related Articles