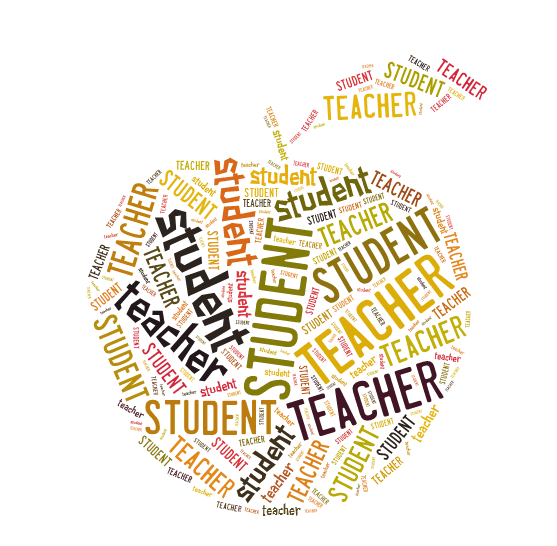 Student teaching – although similar to other practicum experiences – in an entirely new experience for all education majors. Students are immersed in the school setting the entire week, from start to end with their students and are expected to gradually set up to be teaching every subject of the day by the end. This can be a scary – although exciting – experience, so here are some tips for completing student teaching!
Professionalism
This means dress professionally as well as remaining professional around your co-op, principal and students. This can mean the difference between you making good impression and possibly getting a job offer at the end of your student teaching or not. Professionalism includes but is not limited to dressing the part – appropriately for a school setting, being on time, being prepared.
Preparation
Part of being student teaching encompasses being prepared – or at least acting like it – even when you aren't. This is a skill that will not only help you during your observations, but also when you have your own classroom. Being prepared means considering the time you have during a lesson with students so you aren't preparing too much or too little. Always have a back up plan. Students may finish way earlier than expected so it is better to have more activities planned, if possible. On the other side, students may take longer to pick up on a concept then expected, so be prepared to have a lesson bleed into the next day or even room for a reteach if possible.
Being a part of being a student teacher at TCNJ requires you to have some days and workshops on campus. This being the case, you must be both prepared with lesson plans on days you are teaching and homework assignments and for other due dates you may have at school.
Being prepared also has to do with time management. This being the case, you must be sure those nights on campus you are making sure you are communicating with your professors and co-operating teachers to ensure they understand your schedule.
*Depending on where your student teaching location is placed, this may require that you leave earlier than the school day to make it in time for these given, required classes.* (Usually there is only one class accompanied with student teaching, but your class load will depend on which route you are taking)
Innovation/Creativity
As a teacher, things can get expensive. This being so, be creative and don't be afraid to create your own activites, worksheets and more. Part of preparing yourself to teach is about being innovating and thinking outside of the "traditional teacher box". Students will learn more and benefit more from lessons that are hands on and creative than from always reading from a book.
You can also utilize your peers to help muster up your creativity. Since the student teaching opportunity at TCNJ involves on-campus nights for class, be sure to use this time to talk to your peers. You can always run lesson plan activities etc to your peers to see what they think. Often times, they also can provide some ideas and lesson plans they have even done themselves.
Positivity
Last but not least, STAY POSITIVE. Student teaching can be a stressful time for some, due to many factors, but remember to stay positive. Things may not go as planned one lesson or day, but that does not mean the next day will be the same.
As a student teacher, you must consider – people from all areas and angles are watching you. Your co-operating teacher, students, supervisor and the school principal look to you and your performance as a teacher. It is important that you stay professional and prepared at all times, or as much as you can. Stay positive and look on the bright side of things – you will *fingers crossed* be a teacher with your own classroom and students very soon. WOOHOO!
Happy Student Teaching!
---
---
Related Articles