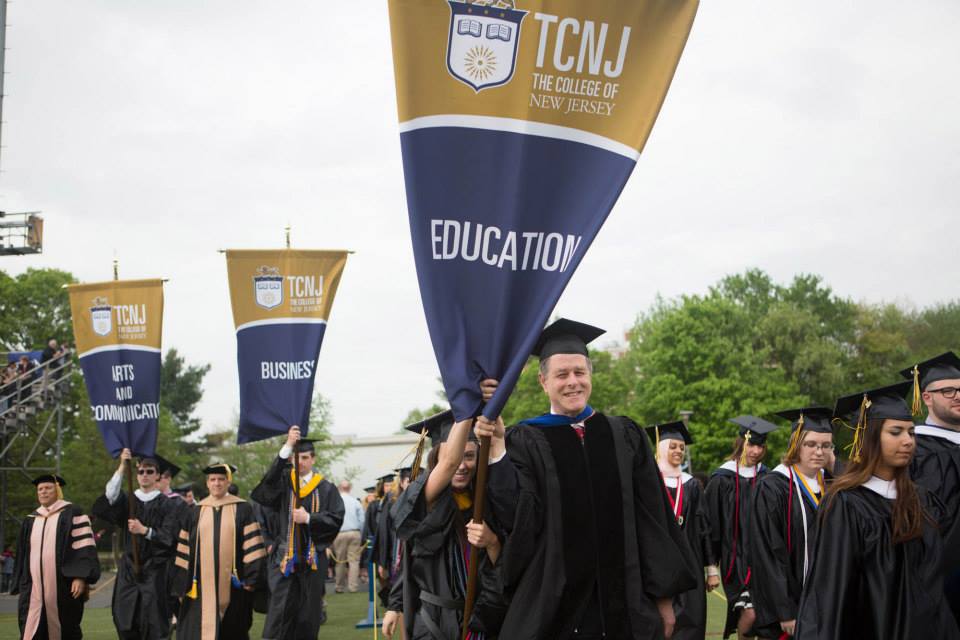 You may feel as though you are running out of time before graduation. If so, have no fear, you still have time to build memories before the big day. Be sure to relish in your "lasts" and to take time for yourself and friends, although this time is a stressful one. Follow this guide for the Must-Do's  before you graduate from TCNJ:
Take a picture with Roscoe the Lion
Did you even college if you don't take a picture with your school mascot? Make it a mission before you graduate to find Roscoe the Lion whether it be at homecoming, graduation, Accepted Student's Day, what have you, and take a photo. You will probably regret it otherwise and you will not have any photos to show in the future of your college mascot.
Attend your last homecoming
After all – it would be your last, so why not attend homecoming for one last time? Whether you choose to only attend the tailgate, or just the game, make it a mission to attend your last homecoming. Who knows, maybe at your last homecoming the football team will win and you would have brought them great luck. Even if it typically isn't your favorite event to attend, or you're not into football, it will still be a great chance to build some last memories with friends before the big day.
Attend Funival one last time
What day is better than the one where your college brings a carnival to you!? Attend funival one last time, ever! Bring all your friends, TCNJ and outside, to take part in these fun rides, carnival games and concert before you are out in the real world adulting. What better way to avoid adult decisions than to attend a carnival and act like a child for one last time!?
Senior Nights
Senior Nights year to year vary with the events and locations you will attend. Your class's student government is in charge of coordinating these plans so be sure to be active in this decision by reaching out, making suggestions etc. Senior Nights are normally coordinated with the given venue so TCNJ students receive discounted entrance into these given bars, restaurants, etc.
Decorate your Cap
No better way to wrap up the end of a stressful four years than with some crafting! Decorate your cap to show your personality, your appreciation of TCNJ, of your parents, or anything else of your choosing. Decorated caps make a nice addition to boring graduation photos. Which lead to the last point…
Take Graduation photos…

…and LOTS of them! Whether you choose to take school headshots for the yearbook, or instead plan a photo shoot with your best, closest friends, make sure you document every moment. Graduation is a big deal and huge reason to celebrate!
Graduation is a bittersweet time for many. It makes the end of hard work an amazing memories, but also the beginning of the rest of your life. Be sure to not get caught up in finals and all the stressful logistic of graduating, but rather, take time and make as many memories as you can before your time is over. Congrats Grad!
---
---
Related Articles