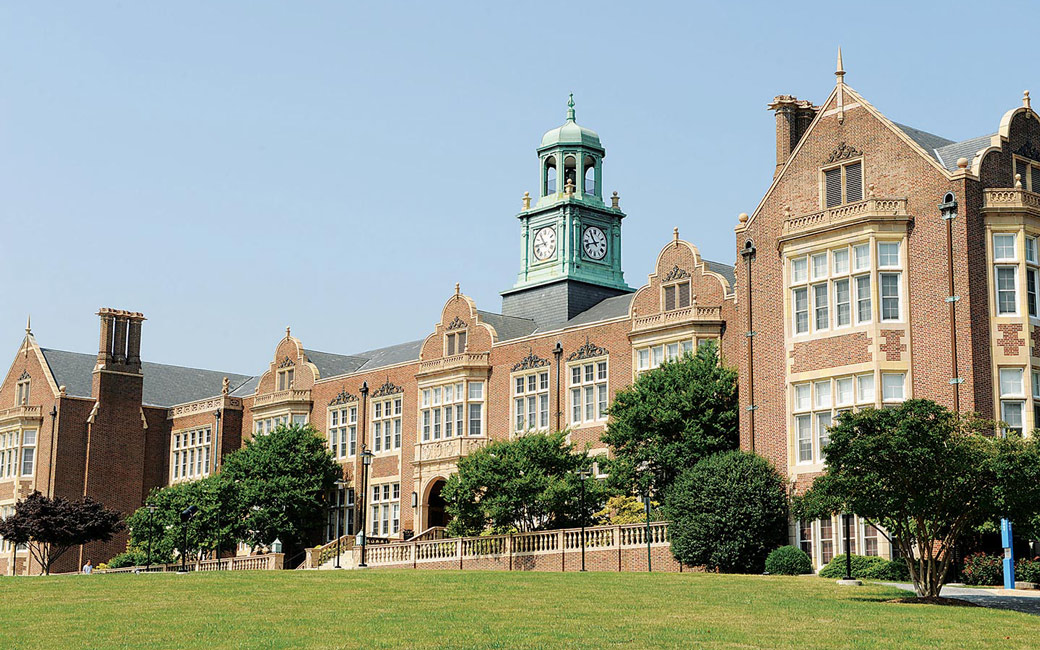 Studying is defined as: "devoted time and attention to acquiring knowledge on (an academic subject), especially by means of books." And the definition of college is: "an educational institution or establishment, in particular." Many people associate college with partying and having fun, but the main reason for going to college is to gain an education. Evidently, studying is obviously a very important aspect of college. Part of this requires you to know where to study. There are some secret and not secret places to study in and around campus. Once you read this article, you can find a comfortable and suitable place for you to learn at Towson!
Be sure to also check out the 10 Best Rated Classes at Towson University & the 10 Easiest Classes at Towson University.
1. The library
While the library seems like a very obvious place to study, within the library there are so many different floors and places to go. Two of the most popular places are Floor 2 and Starbucks.
Floor 2:  At Towson, this floor is known as the "greek life" floor. Most people who sit on this floor participate in greek life. It's basically what going out on the weekend is like, except everyone is sober and actually getting work done. This is a perfect floor to study if you have a small assignment, or want to be able to talk and study with friends.
Starbucks: Inside the library, there's a Starbucks that many students go to for a drink or snack. Inside the Starbucks, they have some seating where people can study and get assignments done. This atmosphere is quite noisy, but if you don't mind this type of environment, then it's a good option!
2. Starbucks on York Road
 While the library does have a small Starbucks inside, there is also a Starbucks right off campus. It's not too far from the library and is way bigger, with more tables and chairs for studying. Since this Starbucks is off campus, non-Towson students also frequent this spot, including businessmen and other working adults. It's still a noisier environment, but it is less likely that you will see other people you know.
3. Liberal Arts Building 
The Liberal Arts building contains a lot of classrooms, and they are always unlocked. This is a very common place students go to study for finals, because the library gets very packed. The classrooms can hold lots of people and there are a variety of different class sizes. This is a great spot for group studying, or simply if the library is not the kind of place that you like to study!
4. Dorm/Apartment 
A lot of people do not like studying out in public and would much rather study in their room. All of the dorms on campus come furnished with a desk, and most people will bring one into their apartment in later years. This is a comfortable and quiet (depending on roommates) place to study.
Overall, studying is an extremely important part of college. It is important to find the best and most comfortable place that fits your own needs! These  different study spots are just some of the many places that can help you do your best in school. Remember how important an education really is and that the many hours of studying will pay off in the end!
Be sure to get notes & study guides for all your Towson University courses.
---
---
Related Articles