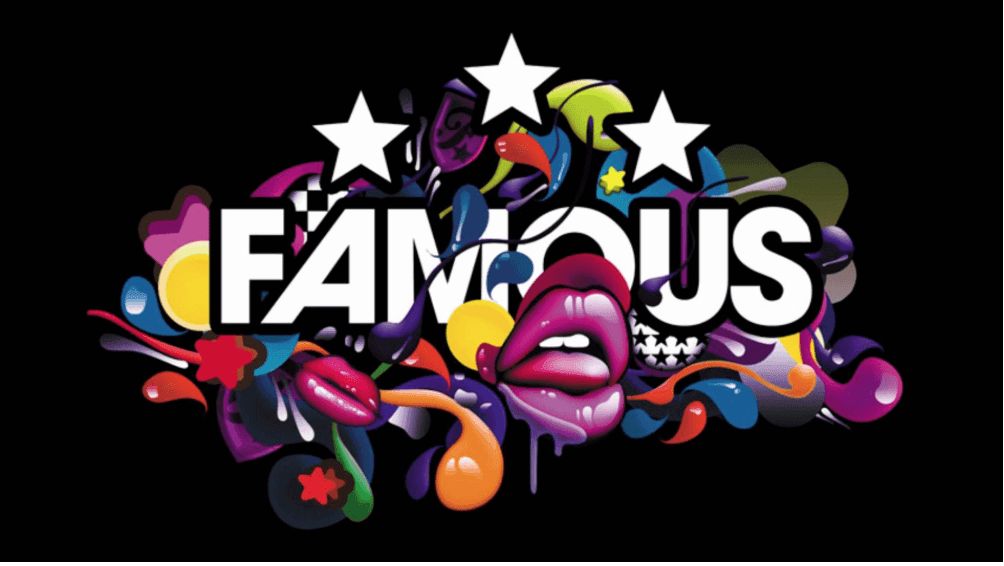 Anyone likes saying that they know someone famous. Any relationship someone may have to that person, the individual might make it seem as if they actually know the person. They will tell stories as if it happened to them together. It is cool to know famous people that attend the same university as you, as you may have both taken the same class, or eaten at the same place. Knowing people that went to Towson that were famous, could allow you to potentially feel more connected with these specific famous individuals.
Amy Schumer
The first famous person that attended Towson University was Amy Schumer. She is the most known person that attended Towson. Amy is from Australia and is famous for being an actress. She has announced publicly before that her college experience was not her finest time in her life and it was filled with unhealthy eating and binge drinking. Many of the Theater department professors that still teach talk about having her as a student and her not being a very good student. The professors that are still teaching say that she was across the board a straight C student.
Stacy Keibler
The next famous person that attended Towson University was Stacy Keibler. Stacy is an actress, model, former professional wrestler and valet who is best known for her work with World Championship Wrestling. She also was on the second season of Dancing with the Stars where she placed 3rd. At Towson University she studied Mass Communication. She attended the university on a partial scholarship and ended her years at Towson with a 3.7 GPA.
Mike Rowe
Next, Mike Rowe attended Towson University. He is known as an American actor and as a television host and narrator. He is known mostly for his work on Discovery Channel in the series Dirty Jobs and the CNN series Somebody's Gotta Do It. He first attended Essex Community College and then later finished up his college years by graduating from Towson with a degree in communication studies.
John Glover
Another famous Towson alumni is John Glover. He is an American actor known to be the villain in a various amount of roles and television shows. His most famous show is Smallville which is a superman inspired tv series. He went to Towson for acting  and  graduated to become exactly this, an actor.

Gary Neal
If you are not as into the actors being famous people, how about a sports player that came from Towson.  Gary Neal is known as a professional basketball player for Tecnyconta  Zaragoza. Before playing basketball at Towson, he played at La Salle University. When he transferred over to Towson he did not do it to have athletic aspirations. However, he was given a walk on spot on their basketball team. He succeed at Towson and was given a scholarship for his senior year, and in basketball averaging 25.3 points per game. He was able to lead the Tigers to the 2nd round of the CAA conference tournament. He became the fourth basketball player in NCAA history to scored at least 1,000 points within two different schools. Towson was defiantly an impact in his life for the better.
Jermon Bushrod
Another famous athlete that is an Alumni of Towson is Jermon Bushrod. He currently is an American football guard for the Miami Dolphins. He played college football at Towson and then was originally drafted by the New Orleans Saints. He was a starter in the Super Bowl when he helped bring them to their championship. He also played for the Chicago Bears. At Towson he was a four year starter and was named third-team All Atlantic 10 in both his sophomore and junior years at Towson. HE helped the Tigers to a 7-4 record. He finished his college career with a streak of 38 consecutive starts. Well he must have been pretty good, he did attend Towson University!!!

All in all, it is cool to say you know anyone famous. Although attending Towson does not necessarily mean that you know any of these other people, it is something cool to be able to relate. Next time you are watching a movie with one of these people or a TV series, or even have a basketball or football game on, you can tell the people you were with that they went to Towson just like you. Alumni of Towson can be found all over the place. These are just a few of the very famous ones that were graduates of the university. It is also safe to say that Towson is able to create a lot of awesome people that are able to go far in life.
---
---
Related Articles