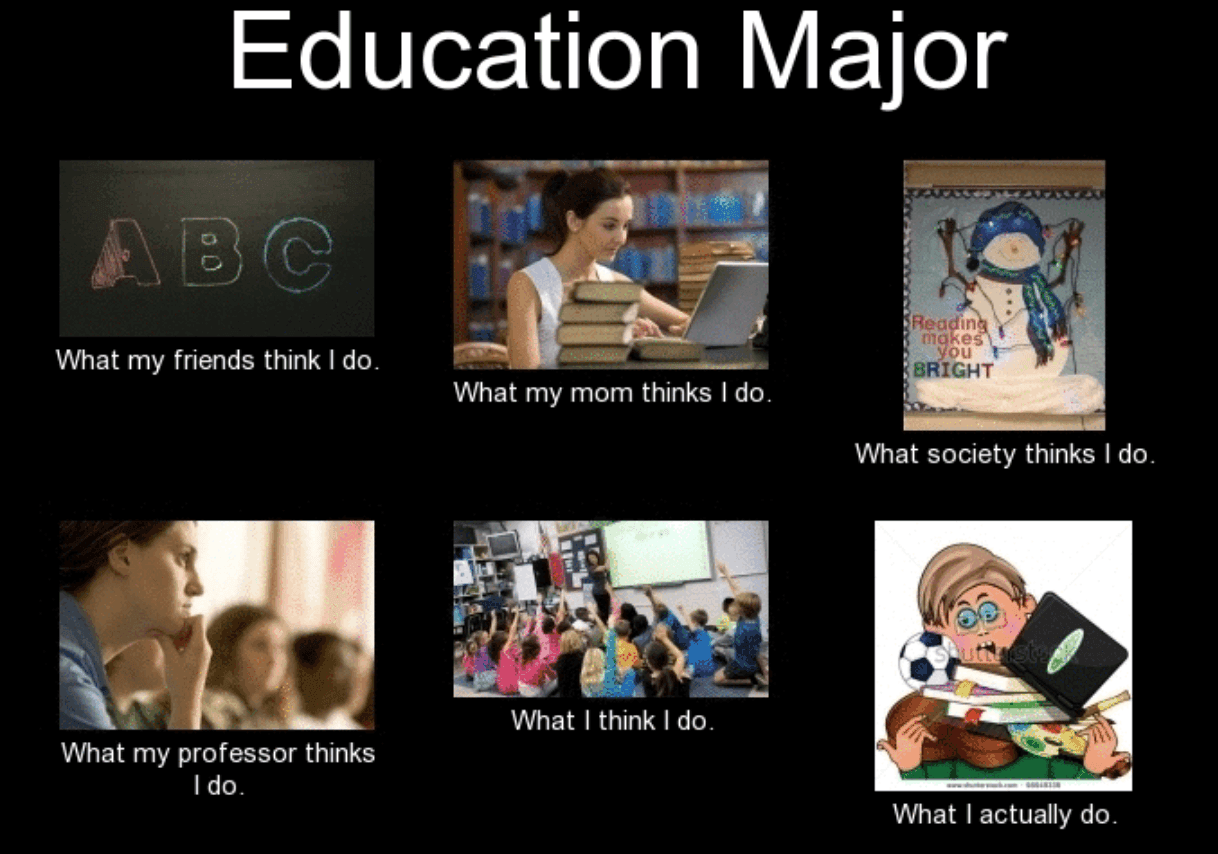 Picking a major is an extremely hard thing to do. Especially if you have no ideas of what you want to do with your life. Making sure you pick something that you will like for the rest of your life is also a very stressful decision to make. If you do know what you want to be though, and it happens to be an Education major, then Towson is the right place for you. It is known to be a great teaching school, and the people that are in the program love it!!
Easy Professors
Having a hard professor is difficult. Since college is already so hard, adding the stress of having a bad or hard professor just complicates things even more. However, in the education program, there seems to be overall very easy professors. Using RateMyProfessor shows the scores of how people that have already taken the class think about the professors. For all of the professors in this major, they seem to have overall very high ratings which is a great thing. Having professors that you enjoy are usually the ones that you are able to make strong connections with and not struggle too much, which is exactly what the Towson education professors are!
Known for Education School
Overall, Towson is known to have a great education program. The school of education has many great programs within it. Through the program you can study for special education as well as elementary, middle school, high school, and more! Many students that attend Towson are in the education program and love everything about it. A lot of advisors at Towson recommend students that do not know a major to commit to the education program.
Wide Variety of Classes to Chose From
In the education program, there are a lot of classes to chose from. There are many electives within the program and what you choose depends on what type of classes interest you. There are also plenty of sections for each class that is offered and will allow you to chose the professor and time that fits best with your needs. While some classes will not even be for the education program, as you need to fulfill other courses to graduate, there will be many choices of classes also within the education program.
Have Classes w People not Just in Major
It is important to have a variety of different people in your classes. The classes you take will allow you to make friends that have similar interests in you. The more people you have in your classes the more people you are able to meet and interact with. A lot of core classes that are mandatory to take at Towson have the option of taking a class in the education program. Just as explained before, these classes seem to be easier which is why many students chose these course to take.
Many Student Teaching Opportunities
Towson is located in an area that is conveniently right near Baltimore. Within Baltimore, there are many job opportunities since it is a city. The Department of Education helps place you for the correct amount of time in a student teaching environment. Having so many options of places is great, and being able to feel out the teaching in a city or a suburb is a great thing to know before picking where you would most likely want to teach. Having options to pick from is great, which is why Towson's location is in such a great area and accommodates well towards the education program.
All in all, Towson has very strong education program. There are many benefits to both the professors and classes within this program. There are many perks to being an education minor and especially at Towson. Who doesn't like helping out and making a learning experience great for a younger individual. Being a teacher is a great profession with great benefits. When considering a major, education should be an option.
---
---
Related Articles