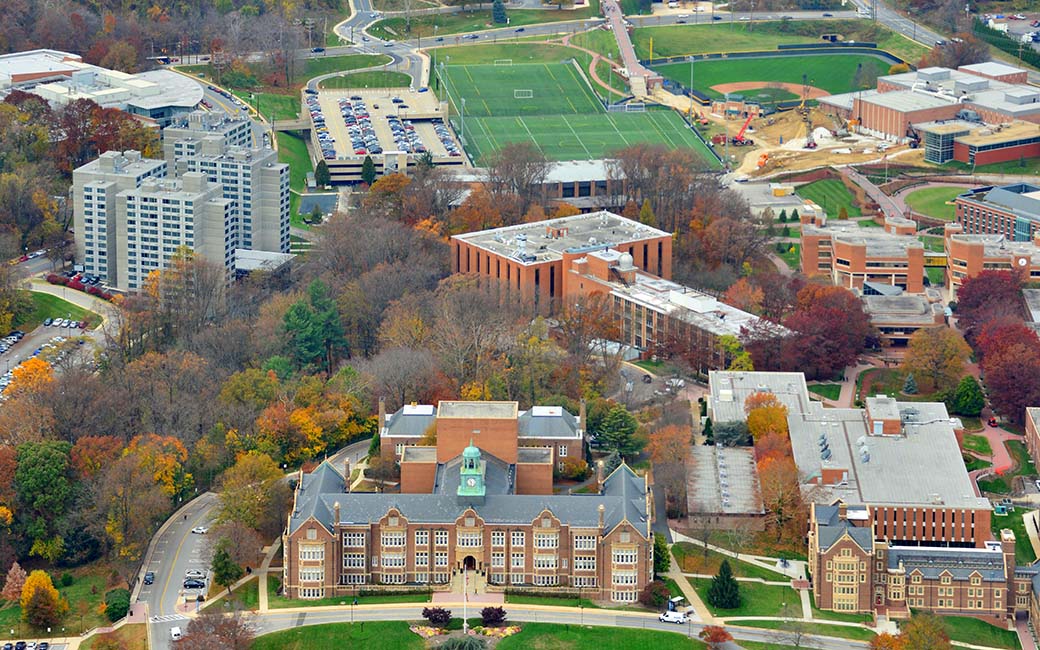 It is important to get involved on campus. It looks good to add to a resume as well as opens up options of what you can experience. At Towson there are countless clubs and activities that can be joined. Towson even has a rule that if you are unable to find something you are interested in, by finding an advisor and a few other people you can create your own club! There should be something that everyone enjoys and then can find other people similar to them that enjoys the same things!
Meet new people
It is important to meet people that have similar interests as you. You may have many friends, but may want to make some more friends. There will be a large volume of people that are interested in the same things as you at that specific club or activity. Whether it is a club or intramural sport, greek life, chess club, or anything beyond that, there will be something that interests you and will allow you to meet other people.

Look forward to something outside of class
Class is always the main focus for studying at college. However, to find an activity that you really enjoy doing, you will be able to look forward to it outside of the regular classroom. Joining this extra club or activity will add to your schedule. Having a full schedule will allow for better time management and less distractions when work is the focus of what needs to be done.
Time management
Just as stated before, there is better time management skills when you have a busy schedule. Joining other activities to do with free time will allow for time better study skills when it comes time to study. If a student does not have any activities besides studying, they will feel as if they are always doing work for the classroom. If they are able to find activities outside of class to participate in, then they are able to set aside some of their free time for this activity and then the rest of it for their studying. This results in less distractions when studying actually needs to be done.

Builds connections/ your network
Doing activities that relate to your major can help you in the long run with building connections. People that you meet could be older students or even the advisor for the club could end up helping you find a job or put you in touch with other people. Many professors at Towson are only part time and their other job is working a job in the specific field they teach. If you happen to get an advisor for your club/ activity that is part time, they may be able to connect you to people that work in their other job. Everything in today's society works with connections and networking so the more people you know the better!
Resume Builder
Your resume is the most important thing when getting a job. All jobs ask to see it and it needs to look as complete as possible. The more things on it the better. Being able to study hard and have a good GPA is only one part of it. You also need to have things that relate to your field of work and other activities participated in. It is important to keep yourself involved at Towson so that you are able to list all the activities on your resume for your future employer to recognize your accomplishments.
All in all activities and being involved on campus is important. You will be able to make many friends and memories with the people that you participate in activities outside of class with. Joining a club is an easy way to stay involved with people you like spending time with as well as a particular task or sport you are interested in. Towson has countless things to be involved in. They even have activity fairs in both the spring and fall  semesters to display and give you an overview of everything the University offers!
---
---
Related Articles