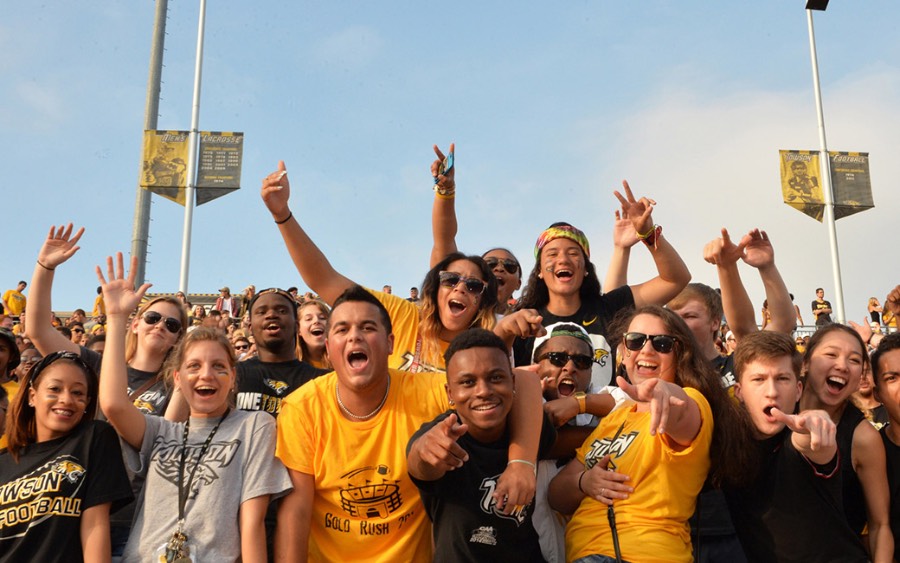 Not many people know about these things, but if you are a Towson student, you would know what I mean. Here are 10 things only Towson University students understand!
1. Your first friends will be from New York or New Jersey
For some odd reason, everyone from NY or NJ seems to know enough about Towson to apply. The population of Towson is usually local Maryland, New York, or New Jersey kids.
2. The Glen Bridge has been "under construction" for way to long
As soon as I arrived at school the Glen bridge, a long pathway connecting the towers to the hill leading to freedom square was under construction. The date for its completion was the winter of 2017… the date is now cut out of the sign.
3. The small bridge at the bottom of the hill has absolutely no benefit to Towson University
In relation to the Glen Bridge being constructed, to make up for the reduced effort on its construction a small bridge has been constructed at the bottom of the mountain up to Freedom Square. The Glen Bridge was an efficient way to avoid the massive hill, but by building a measly one at the bottom of the hill, the effort to make it to the top of the hill has still not decreased.
4. Food Places Close at Unreasonable Times
It's almost as if Towson University runs on senior citizen time, because all the food times close at early hours, requiring you to always eat a midnight snack!
5. Floor two of the Library is full of Greek Life
This floor is the most crowded out of every other floor in the library. Unless your friends already have a space for you it may be hard to find one. Everywhere you look people are wearing their letters. You will feel like you know everyone after spending a few hours here.
6. As soon as the weather rises above 65 everyone will be in Freedom Square
When the weather starts to get nice, people just want to play! You are never too old to play outside and on a very nice day Freedom Square will be crowded with people trying to get their tan on.
7. Navigating through the LA building uses as much effort as a class does
The LA Building is the nicest building at Towson University. It is beautiful, and considerably newer than the others. If you are freshman you are bound to lose your way through the building – so leave for class early.
8. Uptown drains your bank account
Not only will your money be gone from the excessive food and shopping, but going out will make you have regrets in all forms. RIP to your bank account.
9. Living in West Village might be a privilege but is inconvenient
West Village is a wonderful place to live and there are so many amenities. It is completely worth the expense and is a huge increase from the other residence areas on campus. The only downside is it is a long walk for lazy people trying to get to class. You have to leave at least 20 minutes early for each of your classes because it is far.
10. Thursday at Patuxent is lit because of the quesadilla meal deal
Ptux is the secret food place that when you find out about it your life will be changed. The strange hours make it exclusive and the food isn't half bad! The best part is that at the Mexican place on Thursdays you can get a quesadilla for one meal instead of two!! Legendary.
---
---
Related Articles