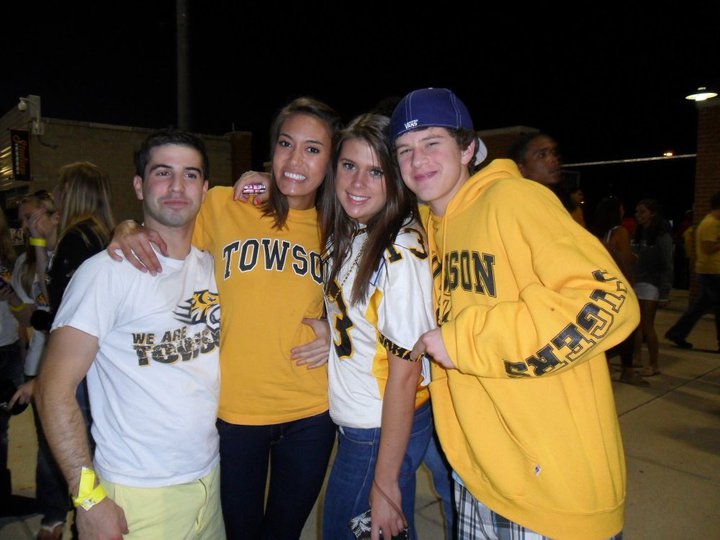 Freshman Year is a really scary time for many people. There are a ton of unknowns and it is a huge transition. Going from High School to college is a big difference and it could be a smooth change but also a tough one for some people. Knowing ways at Towson to make friends is very helpful. These friends that you are able to make could end up being life time friends.
Be Open Minded
Many people who you meet in college will be different than the people you may have known growing up. This is a complexly different atmosphere. For example a lot of people did not go to school with a lot of African Americans while at Towson there seems to be a large population. This is a great thing because people can befriend people who they never were able to be friend in high school. There is also a Jewish population at Towson, rather large, compared to what people might have grown up with at home. It is important to talk to all different people and maybe step outside of what you are used to or your comfort zone and learn to be friends with people not exactly the same as you have always known.
Find People on Your Floor 
A dorm is a blessing in disguise. It seems as if everyone is complaining about it, but this is the right thing to do freshman year, as well as it being mandatory, it actually is very beneficial. Freshman have the opportunity of living on a floor with people who they can mingle with. This is different from the future years as once you are in apartments, everyone's doors stay closed and you do not necessarily make friends with people who live by you. There are many different dorm styles ranging from singles to doubles to quads. All of these room layouts though, allow you to make friends with other people that also are living on your floor or in your building. By keeping open your door and welcoming in people when they pass, it could go a far way and turn into a friendship.
Join a Club 
Finding a club that interests you could be a great way to meet people who have similar interests as you. Towson offers all types of clubs from sports clubs, to gaming clubs, to writing clubs, clubs for specific majors, and so much more. Whether you join a club to add something towards your resume or to fill up some free time, you will also be able to make friends through the club. It is an easy and great way to make friends that have very similar interests as you. Just by talking and getting to know these people you will be able to form a potential friendship.
Join Greek Life 
Joining greek life will be one of the best decisions you could make. People that are in it rave on and on about it. The people you meet are able to not only become friends but forever brothers and sisters. The bonding that goes on during pledging for both girls and boys make you and these strangers closer than ever. These are the people that will be your forever friends and the people in your wedding. There is a fraternity or sorority that is able to fit everyone's needs, and once the correct one is found, it is an extremely easy and great way to make friends.
Meet People in Your Classes 
Meeting people in your classes is a great way to find people who are in similar majors as you. Also, there are many 100 level classes that are taken freshman year that are just general elective classes that you may find people you know from a club or the floor of your dorm in too. Since classes are very general freshman year overall, there might not be many major classes. However, the classes you are enrolled in are classes that you chose meaning that these other people have the same interests as you. It is great to find people in your classes because it is great to be able to find people to study with, rather than only studying alone all the time.
All in all it should not be too hard to make friends freshman year. It for sure should not be something that you worry about when coming into college. There are many people from many different ways that you will be able to meet and be friend. All other freshman are usually feeling the same way as you and looking to meet people who they can then call their friend. It actually ends up being crazy how many people you are friends with freshman year and then throughout the years at Towson  how fast the friendships and people you hangout with change. While some people you become friends with freshman year will be your forever friends, there are also many people that will only be friends with you that first semester and then never again.
---
---
Related Articles