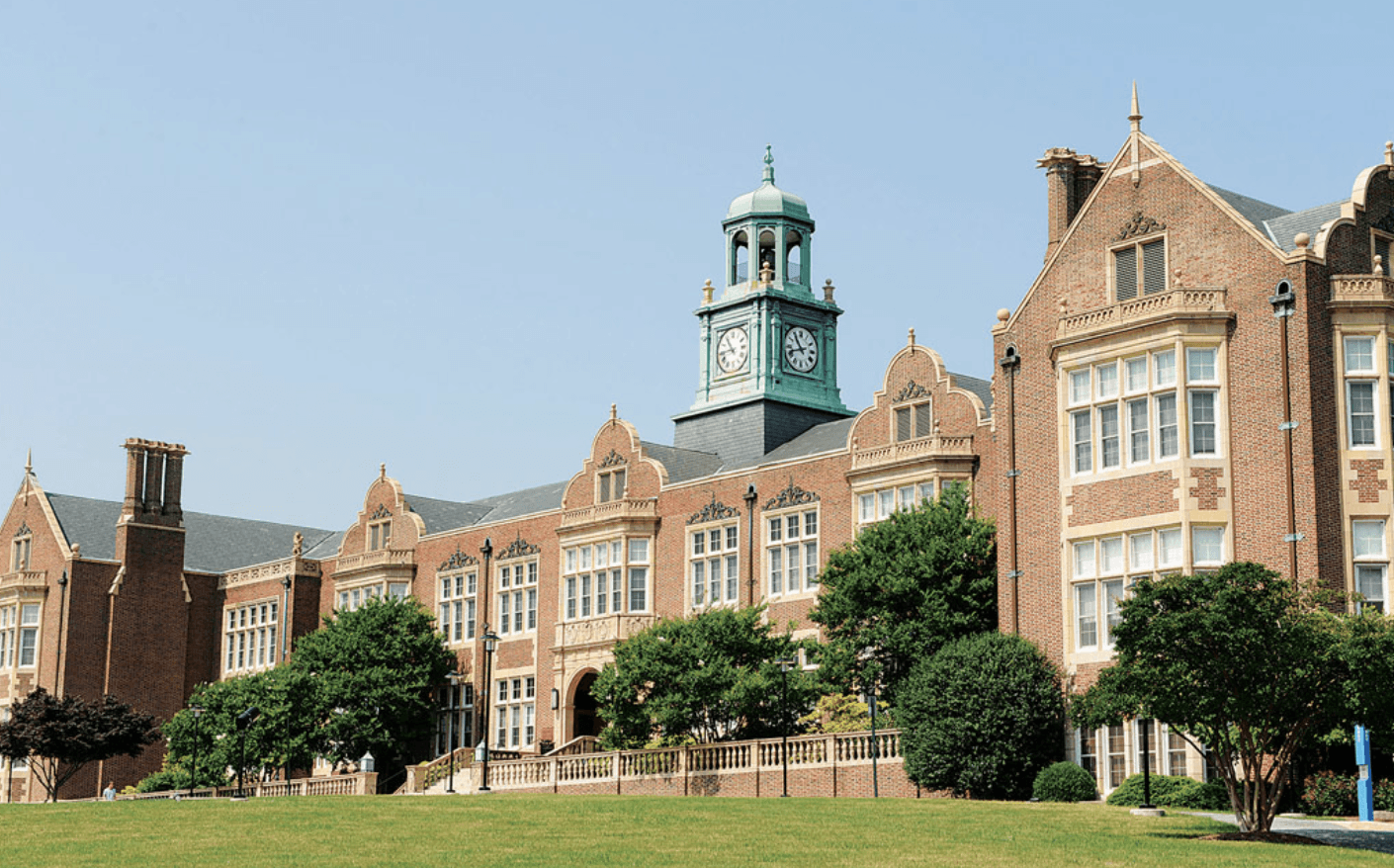 Around the campus of Towson there are many specific landmarks that are notable to see. There are some things around the campus that are visible and other more secretive things that you tend to find out about once you are in attendance at the university. Some of the major landmarks will be discussed in detail and explained why they are important sights to the university. All schools have some landmarks that are special to the university, but the landmarks at Towson are really special to the students that attend the university.
Stephens Hall
Stephens Hall is a building for the business school as well as courses in accounting and finance etc. This building has a tiger (for Towson Tigers) that is right out front. Most graduating students take a picture with this tiger and have Stephens hall in the background. There are also beautiful steps that a lot of pictures are taken on. This building is one of the original buildings on campus and is easily identified by its clock tower. There is a theatre inside Stephens Hall that presents all types of shows such as dance and theater. 
International Walkway
The International Walkway is a path that a lot of students take to get to class. The walkway is located between the College of Liberal Arts and the Psychology Building. The Walkway celebrates Towson's rich and diverse community and encourages people to study abroad with all the different flags and countries that are able to represented. This Walkway is also a great representation of the international students that Towson is fortunate enough to have attend. The Walkway is a newer addition to the university as it was created in 2012.
Cook Library
Cook Library is the library that is on campus at Towson. There are hundreds of thousands of books that are located in this library and they are known for getting the book from another university or location for you if they do not have it for you to read. The library is able to provide students with all the resources for both in and out of class learning. Most students spend a significant amount of time in this building which is why it is so important to students studying at the university. In Cook Library, you can connect to the wireless network, get a cup of coffee at the Starbucks that is located right inside, attend course-related library instruction sessions, browse the book shelves, and enjoy lectures, exhibits and cultural programming.
SECU Arena
SECU arena is a grand building where a ton of events are held. This is where students graduate as well as speakers go to perform for tons of students. They even have special people come, some of whom are very famous, and perform concerts for the student body at a low-cost. There are a lot of greek events held here as the arena is very large and can fit 5,200 people inside of it. This is also the arena that many sports have their games in such as basketball. 
All in all, many schools have cool landmarks and buildings but Towson has so many that they are all hard to count up. These buildings are all extremely important to the Towson students as this is where a lot of special events are held and places that the students pass by or go inside of each and everyday.  While Towson is not too large of a school, all the features that it has and the opportunities allow for it to feel like a much larger school. These landmarks around campus are extremely specific and important to the university all together.
---
---
Related Articles