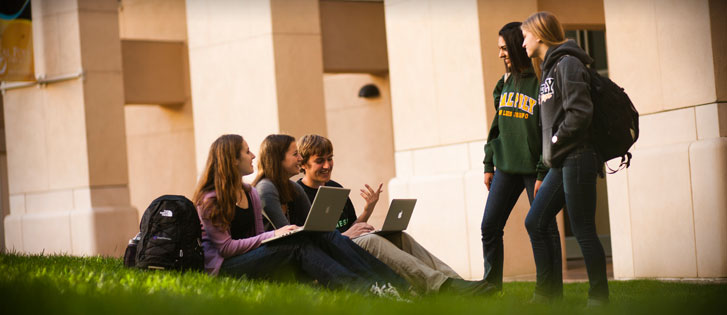 We all have our dreams and goals, but it is time to think realistically because you are investing in the next 4 years of your life. I despise to admit this but your academic scores closely correlate to your future college. Of course there will always be a handful exceptions based on family issues, emotional trauma, and other unfortunate series of events. Even if you fall under the exceptions, there is an extremely competitive education system in today's society. So it is remarkable important to apply to the right colleges.  
Your GPA and SAT Scores will essentially determine your future University. Your personal statements and extra curriculars will determine if you will be admitted into your dream (reach) schools. So when I refer to safe, realistic, and reach universities, I am primarily only basing them on GPA.
The best type of portfolio to have when applying for colleges is:
2-3 Safe Universities
3-4 Realistic Universities
2-3  Reach Universities
Total Applied: 7-10 Universities
Safe Universities
These Universities should be at least 0.15 below your G.P.A. You should be almost confident that you will get in. In case you are not admitted into your realistic or reach schools then you will have your safe universities to fall back on. I particularly like safe schools because they tend of offer more scholarships, making student loans much easier.

Realistic Universities
The school's average admitted GPA and SATs should closely match yours. You should be uncertain if you would to get in but have some faith for acceptance. Your realistic schools should  be almost the school you deserve to go to.
The realistic schools I applied for were UCSD, UCSB, and UCI. UCI would almost fall into my safe schools, but knowing how erratic the admissions process can be, I believed there was the possibility of me still being rejected. Therefore, I listed UCI as my realistic schools as I was not completely certain.
Reach Universities 
These colleges should be your dream schools and what you are essentially aiming for. You should not be expected for admission when you apply for your reach Universities. These schools are mainly for you to be only surprised when you get admission. Go in with extremely low expectations and do not be disappointed if they reject you. My reach schools were UCLA and UCB. I did not think I had a chance at those schools given how competitive they are. With top-tier schools having such a low admission acceptance, GPA and test scores will not cut it anymore.
Private Universities 
Private schools are my far my favorite. The only downside is their insane costs. Most private schools will cost at least twice as much as public schools. The upside is the education and career opportunities. Private universities definitely have better professors because they are better paid and the school takes students' input very seriously. The lecture hall and class size are definitely smaller so you can easily ask questions and contact your professor if you have any questions. Plus with fewer people, the professors and faculty can quickly and easily assist to your needs.
Private Universities actually prioritized students' questions and make you feel extraordinarily valued.
With a smaller community, students are able to build stronger relationships among their peers. That will eventually mean, job connections and opportunities. With public schools, there are too many students to manage and students are constantly competing for the top grades and jobs.
---
---
Related Articles