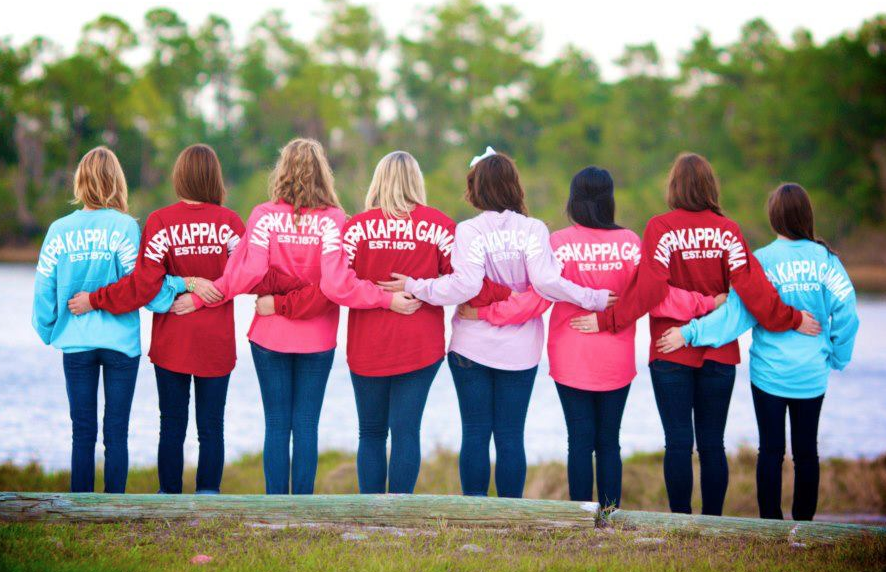 College is a place where young adults can really be who they want to be. Nobody really cares what you do or how you look. Here are a few of the fashion trends that may seem odd to an outsider.
1. The "T-shirt Dress"
The wildly popular idea that pants are only an optional part of your outfit.
2. The "Student Athlete"
They aren't hard to spot when they're 6'10 and wearing gear from their head to their toes.

3. The "Still in Bed"
8a.m's are hard.

4. The "Businessman"
Those guys that come to school dressed like they're coming to work every single day.

5. The "Slippers"
Thanks to the Kardashians and other celebrity's, slippers in public is officially acceptable.

6. The "Walk of Shame"
We don't judge here.

7. The "Biggest Fan"
Similar to the student athletes, but they've usually found a way to make a football jersey look hot. Now they have school colored socks, headbands, face paint, and even fanny packs.

8. The "Fake Athlete"
The girls who dress like they're heading to the gym 24/7, but are never actually at the gym, it's just that they get 90% of their closet from Lu Lu Lemon.

9. The "BerkenSOCKS"
We're still confused about this one.

10. The "Needs a Weather App"
Especially in the Midwest, weather can change drastically from day to day. So if you don't check the weather, you could be hurting.

---
---
Related Articles