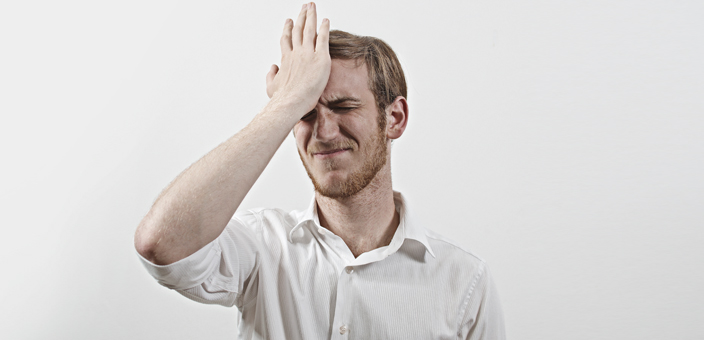 As the school year starts, freshmen are prone to making errors, here are the top 5 things you will regret doing your Freshman year.
#1: Taking 8am Classes
Pretty sure you've heard this before and if you don't believe me then just try it. 8am classes sound all good because you're probably thinking about high school classes starting at 7:30. This is not a good comparison because in high school my parents always used to wake me up. In college, nobody cares if you go to class and you will have to wake yourself up. Halfway through the quarter, you are going to end up skipping class.
#2: Wearing your free Orientation T-Shirt
This one is probably not as straightforward as the other one. Wearing school pride is great, but wearing your free orientation shirt is not. Wearing your orientation shirt shows that you are a freshman. Being in class, people will be less inclined to talk to you. College is all about those connections and it is hard to get some when there is no one to talk to.
NOTE: You can wear your shirt, there's nothing wrong with it. It just may be harder to make friends with upperclassmen.
#3: Waiting Until The Last Minute
This is popular amongst high school students. A college is a place where if you are behind you are pretty much screwed. Stay organized and on top of things because if you don't it can tank your GPA big time. While it is true that C's get degrees it is always better to have a higher GPA. Plus, some internships at certain companies require a minimum GPA in order to be recruited. Be sure to sure ALL of your resources from Office Hours to TAs to Counselors, they are all here to help you succeed… and take your tuition money!
#4: Trying to Get Really Personal With The Professor
This is a common one. Many freshmen entering college believe the key to their success will lie in the relationship between them and the teacher. This is only partially true. It IS important to have a good relationship but you shouldn't go overboard. Don't try to become "best friends" with the professor, this will only come out to be needy or too personal. Instead, come to office hours and stay strictly on the topic being taught. This shows the professionalism in the student and will help with your relationship with the teacher.
Of course, ignore all of this section if your professor is down to earth, just don't come off as needy! The professor could have thousands of students.
#5: Focusing on Education and Not Personal Life
Time and time again I hear stories about people regretting not really having fun. College is a lot more than just degrees. Believe it or not, it is pretty likely a couple of your college friends become your long life friends. Make memories and treat every moment like a blessing. You are going to be "adulting" after college. Have fun but don't go overboard!
---
---
Related Articles