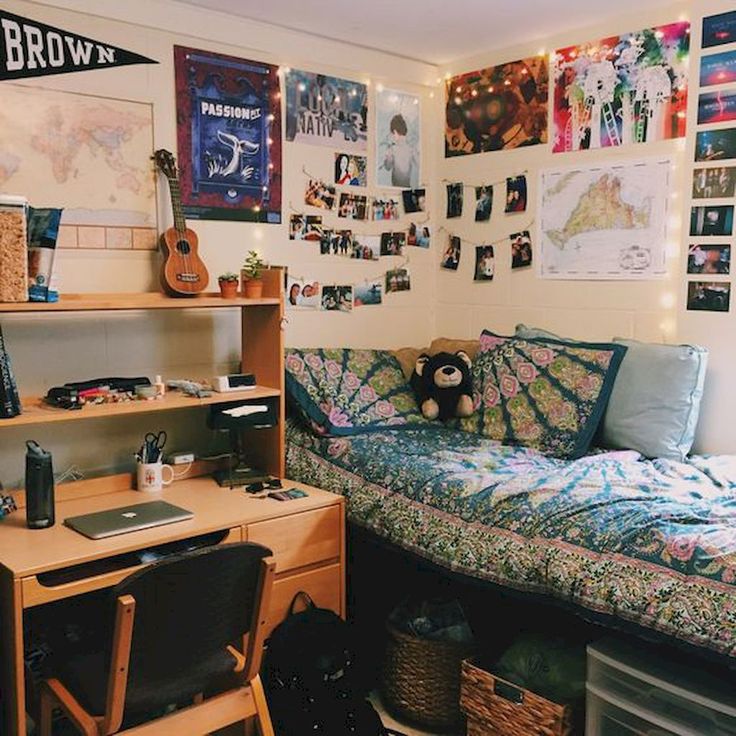 As a girl entering college, one of the most exciting parts of independent life is moving into a residence hall. I'm lucky enough to be sharing my dorm-room with my best friend, and we both decided to brainstorm fun and easy decoration ideas that I'm about to share with you!
Choosing a theme for your room is the basis of how your space will be decorated! You can do this by finding a color scheme you like or even a consistent pattern or object (i.e. pineapples). Most importantly, keep your theme the same for your bed, decor, and desktop items to avoid clashing.
The second most important part of dorm decorating is to keep things simple. It's really easy to over pack your belongings from home, but keep in mind that when you are hanging things up on the walls, less is always more. Try and find a virtual tour of your residence hall to start early planning for photos, calendars, and picture frames you may need to space out on your walls.
Above my bed I'm planning to arrange pictures of me and my friends and family. You can easily recreate my idea by purchasing some wall safe putty and developing about 30 photos of your choice. I'm choosing to apply a variety of landscape and portrait pics to keep it cute and spunky.
Tapestries are cute and cheap! Get one for your appropriate bed size from Amazon or Ebay, where they come fairly cheap (under $15)! A tapestry fills a great part of the wall very quickly and you can spice it up with string lights.
Lastly, organization is extremely important. Keep your space clean with acrylic organizers for your desk and closet space. Clear containers keep stuff out of the way and will match any kind of room theme. Happy decorating!
---
---