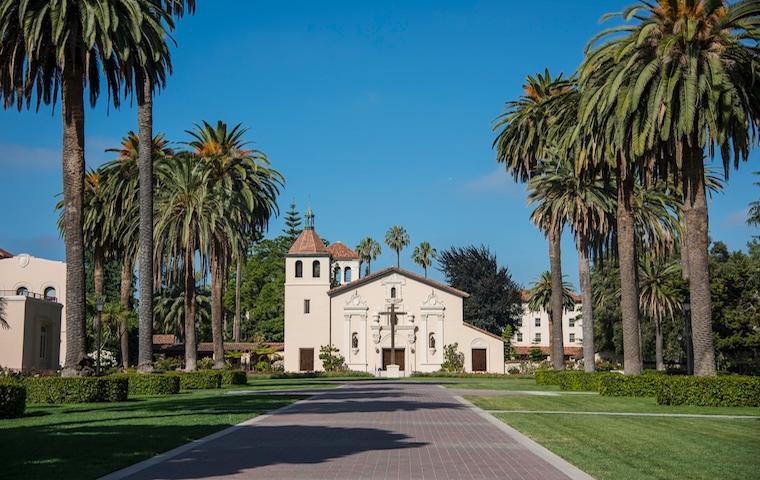 Ever question why the universe drove you in the direction of an 8 am class? Was it bad karma or just the fact that someone beat you to that 10:20 am econ class before you did during scheduling? So do the rest of us. Here are some tips in order to survive and conquer that class without wanting to jump out of your 7th story dorm window! 🙂
1. Try and get at least 5 to 6 hours of sleep the night before
Especially during the first few weeks of school, we all want to be going out and meeting new people. Warning, this comes at a price. Coming home at 3 am three nights in a row will quickly kill you and leave you walking to class ten minutes late, in your fuzzy bathrobe, and with no completed homework in your hand. Instead of being the bum, reserve nights for staying out late and then use the others to get some extra sleep so that 8 am class doesn't seem like a bus that is about to hit you head on.
2. Get ahead on your homework 
As you may well know, and if not you will soon discover, every minute is crucial time to get shit done in college. Not a moment can be wasted, so plan out your life accordingly. If you have some spare time, rather than use it to binge watch Netflix, get that homework done or even cross off a couple of things on your to do list so you will feel prepared walking into class.
3. Time management 
We have all heard it before that time management is the number one thing to get under control right away in college. Going from having a strict schedule in high school to suddenly realizing you have large chunks of time after class to do whatever the hell you want can be fun, but also very dangerous. Everyday, make a to do list with all of the tasks you need to get done for that day in order to keep yourself accountable. By doing so, you can not only see everything you have to accomplish in one place, but crossing things off that list will start to feel so satisfying. Honestly, having your life together is challenging, but the sooner you can put the puzzle pieces together, the better. And don't let others distract you from your to do list and goals for the day; be in control of your own time.
4. Tapingo your breakfast 
This one is pretty self explanatory, but you should use the app Tapingo to pre order your breakfast. Instead of waiting in long campus dining hall lines filled with frustrated people in your same situation, use the app so you can strut in front of the line and grab your breakfast to go! This will change your life. Not kidding. And a bonus is that Tapingo can also deliver right to your dorm room so you don't even have to get off of your bed to go and get food!
5. Look up the weather the night before
I know this might seem kind of stupid and unnecessary, but double check the weather the night before in order to figure out what you should wear to class. In Nocal, the weather is a complete mystery. One morning you wake up sweating with the sun glaring through your window, or it is freezing and you have to bundle up in your covers for an extra 30 minutes to revive yourself enough to get out of bed. By figuring out the weather ahead of time, you can lay that sweatshirt and leggings or that cute denim skirt that shows off your legs without any doubt that you will not be dressed for success.
6. ALARMS ALARMS ALARMS 
Freaking set some alarms, and don't forget to set them the night before. Nothing is worse than waking up at 7:50 when you have to trek across campus, realizing you don't have time for breakfast, and you probably end up forgetting to brush your teeth. Set that alarm for at least 15 to 20 minutes in advance. 20 if you are feeling yourself and want to look presentable, and 15 if you want five minutes to get your life together and then ten minutes to get to class.
7. Pack your backpack ahead of time
This tip saves me every time. In college, you don't have the same classes everyday, so you have to switch what's in your backpack nearly everyday unless you want the classic freshman turtle backpack. If you get your 8 am books in your bag the night before, this makes it super easy to grab it and go so you don't have to think twice about whether you grabbed your homework that you spent hours completing or left it on your desk along with your sanity.
8. Finally, just breathe
Don't stress too much, 8 am's aren't that bad when you are prepared. They might suck, but just imagine how wonderful it is when you get out of class by 9:20 and realize all of your friends haven't even started their first class and you're already done. Just getting that annoying class out of the way is going to save you so much time and energy, no matter how awful it feels in the moment.
---
---
Related Articles