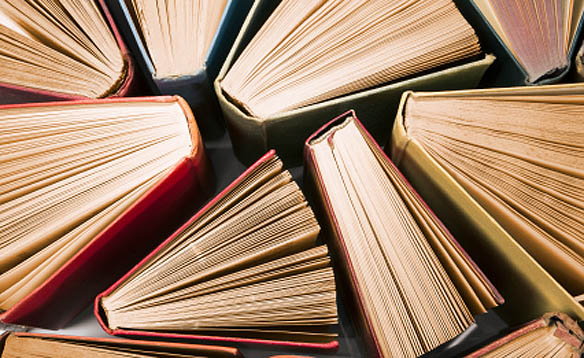 Freshman year is a tough time. You've moved away from home, made all new friends, and may be struggling to adjust to college life. Whether for guidance or pure entertainment, reading is a great way to pass the time and relax. Consider these picks to keep you inspired and entertained throughout freshman year.
1. The Great Gatsby by F. Scott Fitzgerald
This American novel is nothing if not canonical. In other words, if you haven't read it, you must. It's referenced in just about every literature class, and it speaks to the American literary tradition in a way few other novels can. Seriously, this one is mandatory.
2. Fahrenheit 451 by Ray Bradbury
This 1950's dystopian novel is a great addition to any college student's understanding of political discourse. Plus, you can reference it in essays and sound very well-read. It's short and very readable, and the social commentary will stretch your brain without feeling like work.
3. Tiny Beautiful Things by Cheryl Strayed
If you need a little advice from someone who knows just what to say, pick up this collection of advice column responses by the author of Wild. Strayed tells it like it is with equal doses of humor, heart, and tough love. Even if you don't think you need advice, you'll benefit from reading this book. It's the perfect mix of a hug and a push in the right direction.
4. Where the Sidewalk Ends by Shel Silverstein
This childhood classic is the perfect dose of nostalgia. It's lighthearted, but also provides some really sound advice when it comes to being kind to other people and staying true to yourself. When college gets crazy and you need to remember your roots, flip to any poem for a whimsical, charming dose of morality.
5. The Life-Changing Magic of Not Giving a F**k by Sarah Knight
Go ahead, give up a little. You probably won't keep the 4.0 you worked so hard for in high school. It's ok. College is about so much more than that. Academics are (of course) incredibly important, but they're also much more about learning new skills and ways of thinking, not just passing a test. Work hard, make good friends, and enjoy yourself. The rest will follow.
---
---
Related Articles