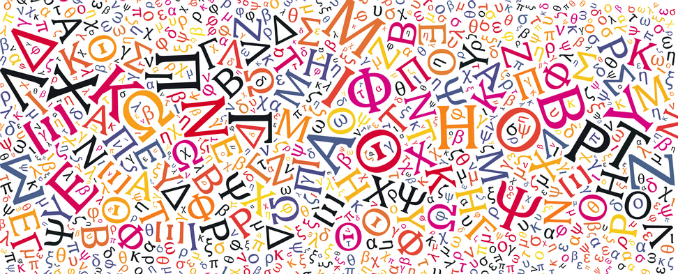 Ahh, the long awaited day is finally here. Some of you girls have been waiting since you could comprehend what a sorority was, and some of you may have heard the words "Bid Day" for the first time this semester. Either way, here are 10 things I promise is running though every girl's head.
1. What do I wear?
What do I wear? Should I rock the "I want to be comfortable" look with some Nikes and my favorite oversized t-shirt or the "I'm going to look cute" look with some high waisted shorts and a cute t-shirt. To be honest, wear whatever you want. Keep in mind bid day is usually very hot, so maybe wear some shorts that you will be comfortable in and a light tank top. Your shirt really doesn't matter because once you get to the house, you will recieve a "bid day jersey" which you will wear the rest of the afternoon.
2. When should I open my bid day envelope?
Some girls opened their envelope as soon as their Gamma Chi handed it to them, and others sat and contemplated life for a quick minute. You do whatever you want to do. Remember, it's your bid day, so if you want to tear into that bad boy, by all means, do it; however, if you want to hold onto it until you find your family and/or friends, that's ok too!
3. Am I really going to run to my new sorority house?
Yes. The answer is yes. You will run with your entire pledge clas sto your new house! Panhellenic says to walk, but everyone runs. It is just too dang exciting to walk! Also, make sure your shoes are tied well before you go!
4. What will I do once I'm at the house?
As soon as you run up to your house, you will have a "bid day buddy" waiting for you, usually holding the sorority's symbol with your name on it! Y'all will take lots of pictures and eat!
5. What kind of pictures should I take & where should I take them?
Definitely take pictures in the grove with you and your bid day card around your sorority letters and balloons! After you make it to the house take pictures in fron of the banners, the letters, the house, any and everywhere. Bid day is a special day, and you only have one, so capture it.
6. Will I be decked out in paint, glitter, and tattoos?
Of course! Bid day wouldn't be complete without it! Once at the house, your bid day buddy will glitter, glam, sparkle, and pizzaz you up! Just a warning, if you get glittered then there will be glitter everywhere for the next few weeks – bed, car, bathroom, shower, etc., but it's still fun!
7. Who all attends bid day?
Although bid day is a big day for you, don't fret if your family/friends couldn't make it. Remember that a lot of girls are out of state, so their family/friends will not be able to attend. A majority of people who have people attend are usually girls who have family in-state, family who is alumni, or family who are already visiting for the weekend. This year with new security measures parents weren't even aloud in the houses, so girls saw their loved ones briefly before being whisked away.
8. What happens after I eat at the sorority house?
More bid day festivities are planned! All sororites are different, but a lot of them do an off campus bid day party. After you finish eating, busses will pick you up at the sorority house and bus you to wherever the party is!
9. So how long will bid day last?
This year, bid day started around 1 PM, and including running back to the house, eating, and party, a lot of sororites were done by about 5 PM; however, other went later. Also, some girls go out with their bid day buddies that night.
10. I got my bid, bid day jersey, and the day is through. What's next?
New Member Meeting (usually the day after bid day) for you and your pledge class! At this meeting you will learn important information including about the sorority, future dates to be aware of, and get to know your sisters!
---
---
Related Articles