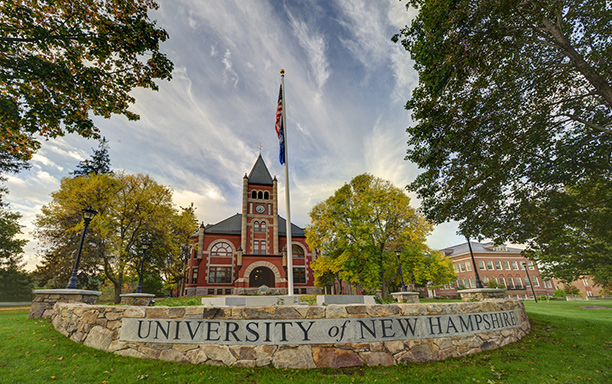 As every UNH student knows, there are so many great things about this school that make it one of a kind. Here are the five best things about being at the University of New Hampshire.
Easy access to EVERYTHING you need. 
One of the best things about the University of New Hampshire is how convenient everything is. With Main St. practically right on campus, and great coffee shops, drug stores, and supermarkets within walking distance, everything is so easy to get to at UNH. Anything you could want or need is just down the road.
2. The constant activity on campus throughout the day. 
On a nice day at UNH, there are constantly students out and about, whether it be lounging on T-Hall lawn, sitting in the chairs placed outside of the resident halls, or walking down Main St. The University of New Hampshire is always bustling with activity which naturally makes the campus feel more like home.
3. The crazy amount of school spirit. 
Anywhere you go on campus, you're bound to see more than one student wearing UNH apparel. Sports games are something every student looks forward to, and everyone that goes to UNH quickly learns all the hockey game chants. The school spirit that UNH has brings the whole community together during big events and makes everyone feel like family.
4. There are always activities in the MUB.
Whether it be on a Friday night, or a weekday when you unexpectedly finish homework early, the MUB on the UNH campus always has something for everyone to do. The University works hard to make sure that it's students always have some sort of entertainment so that there is never a dull moment during their time at UNH!
5. The bond between everyone on campus. 
Here at the University of New Hampshire, all of the students and faculty go out of their way to respect each other and help each other. Professors are understanding and helpful, and students do not hesitate to hold a door or smile as you walk passed them on Main St. All of these things, and the kind gestures that everyone on campus makes every day, is one of my reasons why UNH will quickly feel like home to every student here.
---
---
Related Articles