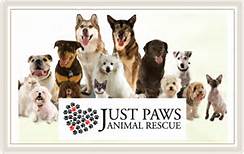 My boyfriends roommate Colin has 2 very well trained dogs who I`ve had the pleasure to hang out with over the past few weeks.
Rocco and Dierks
We were all talking the other day about the pro`s and cons to having the dogs in the house and what people should consider before getting a dog or any pet in general in college.
The Pros:
1.The house will always feel "homey"
-Whenever I walk into their house, I know that two dog will be greeting me the second I walk into the door.
2. Companionship 
-If you have a pet in the house you'll always have someone around and you'll never feel lonely
3.Easy to Care for (depending on the animal)
-If you decide to get a cat to keep at college, its a lot easier to care for than a dog. They don`t need to be outside as much as a dog and all they really need is a litter box to do their business in.
Cons:
1. Costs of having a pet
-Before getting any pet you need to consider the costs of having that pet like the costs of food, medical bills (incase something were to happen) and grooming for the pet. You need to make sure you have a budget to take care of the pet for a long time
2. Extra responsibilities 
-With having any pet you need to take care of them, you  can`t leave the pet unattended for a long time and not be around to take them out.
3. Space for the animal
-A thing about having an animal especially a dog is you need to have enough room to train the pet. A dog cant be couped up in a small space all the time, it needs space to play and exercise.
Hopefully this has helped you decide on if you should get a pet in college. My suggestion is you start with something small like a fish first and see how that goes. If that works out then think to bigger pets like a puppy or a cat. Good luck with your pets!
---
---
Related Articles