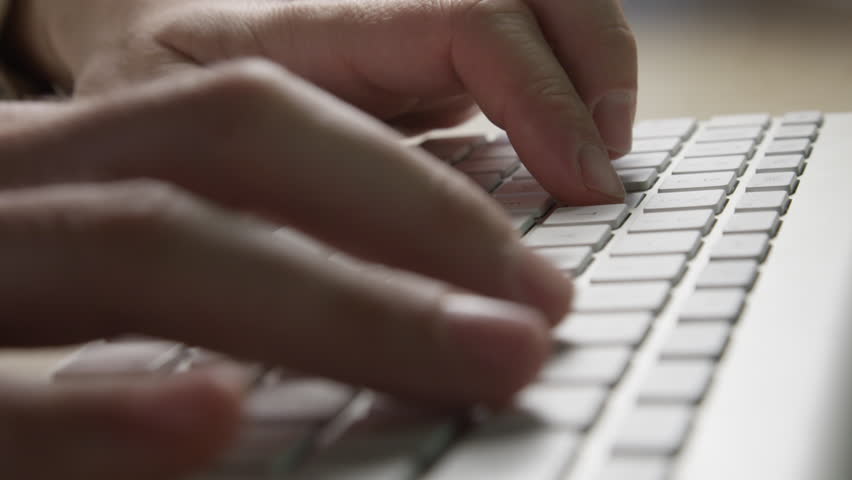 Our goal is to turn each of you in the OneClass Elite Blogger program into the best writings you can be. There are now tools which can help your article receive more traffic and have students spending more time reading your article.
Here are some tools that you should be using when creating your blog articles:
SEO/Organic Traffic
What is SEO?
Why Should You Care About SEO/Organic Traffic
Increased traffic on your article – one of the goals for each of you is to maximize the amount of traffic that you receive on your articles. By having a basic understanding of SEO and focusing on specific keywords that get searched, you will receive organic traffic on your articles from students around the world
Increased chances of winning prizes – You can win additional money through our prize give-a-away on the OneClass Elite Blogger Facebook Group.
Reflection of your work – when Google ranks your articles at the top and starts sending organic traffic, it signals that your article is something that students are interested in. You should always use this as a reflection of your work and to learn about this can be improved in the future.
Tactics You Can Use
Focus on specific keywords – Choose keywords that will be repeated throughout your article and are searched by people on Google.
Submit your article to Google – One of the best ways to increase the organic traffic and optimize your https://www.google.com/webmasters/tools/submit-url?continue=/addurl
Length of article – You should make sure that your articles are no less than 350 words
Try to include at least 10 points in each listicle article.
Tools You Should Use
Yoast SEO – This is a plugin that has been installed and will appear when you are writing your articles. It will help guide you make sure that your articles are optimized for SEO. Below is a screenshot of Yoast SEO when you are in WordPress.

Google Search Console – After your article has been published, submit the URL to Google using the Google Search Console so that Google can "index" (basically find) your article and "rank" (put it on a specific position) it on Google. Submit your articles by going to https://www.google.com/webmasters/tools/submit-url?continue=/addurl

Grammarly – Use Grammarly to check for spelling and grammar mistakes that you may have made. Reducing and eliminating these mistakes will help your articles generate organic traffic. Make sure to install the Grammarly Chrome Extension that will check anywhere you type: https://chrome.google.com/webstore/detail/grammarly-for-chrome/kbfnbcaeplbcioakkpcpgfkobkghlhen?hl=en
Soovle – Soovle pulls data from Google, YouTube, Bing, Amazon, WIkipedia, Yahoo, and Answers.com. This keyword data is helpful because it shows you the interest and demand for each of the above platform. http://www.soovle.com/
Headlines/Titles
Why Should You Care About Your Headline/Title?
The title or headline of your article is one of the most important parts. You should think about the placement & selection of each word in headline/title as it will affect the traffic that your article receives.
Tools You Should Use
Hubspot Idea Generator – All you need to do is type in 3 nouns related to your article, and this tool will generate titles and headlines. https://www.hubspot.com/blog-topic-generator
Content Row Title Generator – Another tool to come up with catchy titles and headline http://www.contentrow.com/tools/link-bait-title-generator
Google News – Google News search is a great way to find out about a news story that is happening related to your college or university/college and university in general. https://www.google.ca/search?q=news&source=lnms&tbm=nws&sa=X&ved=0ahUKEwjgjLPev9fWAhVi_IMKHRj3BdEQ_AUICigB&biw=1920&bih=1014
Featured Image
Size Requirements – 672×370
Tools You Should Use
Google Image Search – https://www.google.ca/search?q=news&tbm=isch&source=lnms&sa=X&ved=0ahUKEwiemcHfv9fWAhXn5YMKHb7FDLIQ_AUIDSgE&biw=1920&bih=1014&dpr=1
Images/Gifs/Videos
Why Should You Care About Images/Gifs/Videos?
Increase time spent on the article – In addition to getting views and traffic on your article, the amount of time that students spend on your article is important. If you have engaging and funny gifs and images, students will spend more time on your articles.
Increased sharing from viewers
Tools You Should Use
Giphy – Make sure to use fun and engaging gifs in your articles. Giphy has millions of options. Download the Google Chrome Extension and search Giphy without learning WordPress – https://chrome.google.com/webstore/detail/giphy-for-chrome/jlleokkdhkflpmghiioglgmnminbekdi?hl=en

Traffic/Sharing
Why Should You Care About Your Traffic & Sharing?
Showcase Your Work – This is the most important reason for sharing your articles. You should be proud of the work that you have completed and want others to read and view it.
Increase the Traffic Your Articles Receive – This will improve your chances of winning the weekly prizes on the Elite Blogger Facebook Page.
Learning & Improving – Over time you will learn how to improve the results of your articles by testing and trying.
Tactics You Can Use
Share in the school Facebook Groups – One of the best ways to generate a lot of traffic on your articles is to share it with other students at your school. Use the Facebook groups to post your article. You can find your school's Facebook groups https://www.facebook.com/about/groups/schools. Here is an example of an article that was posted in the Facebook groups:

Share on Facebook & Other Social Media  – Sharing your articles on your Facebook & other social media is a proven way to generate traffic on your article.  
Post on Reddit  – Reddit has "subreddits" including your school! By making a post on your school's subreddit, you will be able to generate traffic.
Ask friends to share your article – Asking your friends to do you a favour and sharing relevant articles can be very helpful to generate additional traffic.
Try your ideas – You should think of ideas of how to share your article with relevant readers. Test, see the results, and then apply any findings to your future articles.
Tools You Should Use
Emojipedia  – Using relevant emojis when sharing your articles can help get more traffic. Use Emojipedia to discover emojis for your article: https://emojipedia.org/. Below is an example of how emojis can be used when sharing your articles:
Brainstorming Organizing
Why You Should Organize Your Brainstorming?
You will think of different topics and ideas for articles in different places. It might be in the morning when you wake up for that 8 AM class, it might be when you are at the bar on a Saturday night, or it could even be right now while you are reading this article. If you don't write down these ideas somewhere, they will get lost!
Tools You Should Use
Trello – If you want to set your brainstorming up in a board format, Trello is definitely what you should use. Get a free account at https://trello.com/. Below is an example of you could set up your Trello board:

---
---
Related Articles