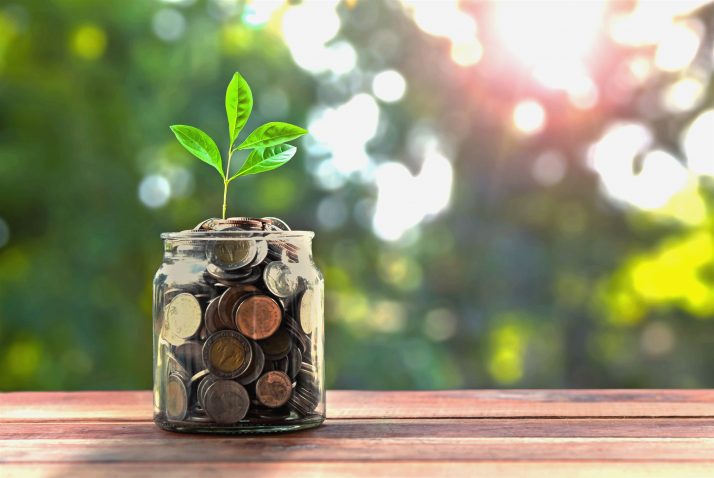 We hope you'll find the following FREE college student budget template
the most intuitive one out there. If not, tell us what we did wrong here.
This was made for college students who find budgeting to be daunting and who have allowed their finances and their stress to accompany one another.

We're fond of this familiar story: As the school year progresses, your funds diminish and your anxiety heightens. You worry persistently about your limited finances and whether it's enough, affecting the daily decisions you make involving money and activities.

Slowly your grades fall and your social life begins to tumble because the perpetual uncertainty of how long your funds can last leaves you in a chronic state of stress.
It's no wonder that 70 percent of college students are stressed about their personal finances, according to a national survey, .
So we made this college budget sheet to help you know in no uncertain terms three things: (1) how much you can spend; (2) how much you should save; (3) and how much more money you need.
*This can be used for any type of saving goal you have as well, whether it's for travel, studying abroad, etc.
This is budgeting 101.

Don't worry– it's automated and you get weekly budgeting tips based on your budget.

Be happy– you're about to take charge of your life.
---
Step 1 – Setting up your student budget template
Let's get started.
Before you do anything, sign into your Gmail.
Then open our Student Budget Template.
Click File > Make a copy > OK.
You now have a copy of the only budget worksheet you will need for the rest of your school career.

We're just getting started.
This guide will give you step-by-step instructions on how to use the template, but in order to get the most out of this you need to actually use it.
We're going to make you stay on top of your weekly budget and monthly budget. Consistency is key.
So do these four things right now:
1) Bookmark the budget sheet on your computer
2) Bookmark the budget sheet on your cellphone
3) Rename it to make it your own (Ex: Samuel's College Budget Sheet)
4) Set up an alarm on your phone for every day of the week at a convenient time and label it 'Update Budget Sheet'
Send your friends a copy too. You'll hold each other accountable.
Even better, synchronize your alarms.
---
*NOTE: The only cells you need to fill in the template are the cells with a double-lined border. You don't need to fill anything else in; we got that part covered.
---
Step 2 – Creating a budget

Go to the 'Budget Overview' tab and answer these four questions:

Now, fill in the monthly payments you have, which are the things you pay a fixed amount for consistently every month. (student loans, cell phone, car insurance, tuition and fees, room and board, etc.). It could be a good idea to also include an emergency fund.
---
Next is setting up your weekly budget.
Based on what you earned and spent last week (job, parents, eating out, groceries, etc.), make an educated guess on how much you typically spend and earn on a regular week. Use your bank statement as reference.
Record this in your 'Expected Weekly Budget' and this will give you a good idea on where your money will come from and where it will go.
Notice that your Monthly Payments category (in the "What I Spent" section above) is automatically filled based on what you entered in the Fixed Monthly Payments table.
---
Based on your expected weekly budget, your daily, weekly and monthly budgeting goals should be calculated for you here:

---
Step 3 – Calculate money in, money out
How much did you earn so far this month?
Now you're going to need to see plainly where your money actually comes from, where it goes and how much.
Let's focus on the month you're starting in.

Click the 'Month 1' tab and type in what month you're starting in.
Again, using your bank statement as reference, add how much you earned into each category matching the weeks you've earned them.
Whatever categories you filled in the 'Budget Overview' tab will transfer over to every other month (everything in the What I earned, What I spent, Fixed Monthly Payments sections) so you don't have to type it again.
But, if anything changes month-to-month (you're not paying for Netflix anymore, or you got a tutoring job, etc). you can always add/remove the categories in each month's tab.
After that's done, how much you've earned each week and how much you've earned throughout the month is calculated automatically for you.
It's up to you if you want to break down your financial aid by week or by lump sum.
---
How much did you spend so far this month?

Next, move on to what you spent and fill out each category using your bank statement and any receipts you may have for each week.

You'll see The Fixed Monthly Payments table will be automatically calculated. Again, if you need to update it, feel free to do so in the month you're in.
---
Summary of month's budget

The only thing you need to do here is state how much money you began the month with.

Great! Now you have an accurate picture of how much you spent and how much you earned so far this month.
But the best part is what comes next.
To the right, you'll begin to see the 'Weekly Budgeting Tips Feed' populate with insightful financial advice on your monthly tracker.
Now you have your very own financial adviser to help you stay within your budget.
---
The beauty is that this sheet will compare your actual weekly spend with what your original budget and tell you whether you're on pace to meet your budget goal based on your current rate of spending and earning.
It will also give you tips and recommendations on what needs to be changed if needed. If not, it will just tell you to keep it up.
But if you feel that you can't reasonably reduce the amount you spend any further, you should look for ways to earn more to make up the difference.
If you're looking for side hustles and ways to earn more during school, you could always get paid for your notes. Why not get paid to do what you already do?
You'll be helping out other students, and it only takes a few minutes out of your day.
---
Money and Stress Management Tips from Students
On top of the budget sheet (that you should already be using), we asked 96 college students how they manage their money and their stress.
Here are a few great tips we gathered:
---
What are your money SAVING tips for college?
"Buy stuff from the dollar store.
Wait a week before buying your textbooks, you may not need them! Or even better, get a used one.
Budget and keep track of spending on an excel sheet."
– Danielle, 3rd year student, McMaster University
What are your money EARNING tips for college?
"Sell your notes or services."
– Sara, 1st year student, University of Toronto
What are your stress-management tips for college?
"Exercise, get 8 hours of sleep, make a schedule/plan, put away all distractions when doing homework, eat meals with friends to destress".
–Rebecca, 1st year student, UCLA
You can see all of the responses here from fellow students.
---
Managing your finances IS managing your stress
What you're building towards with your budget worksheet is peace of mind.
Paying for your groceries and waiting to see if your payment goes through could be a lot less unsettling. It really could be.
With a budget in place you'll be on top of every dollar going in and out of your bank account, knowing fully well if the next thing you purchase or do is something you can afford or something you should pass on.
That is the level of certainty we're trying to bring you up to with our college budget sheet because uncertainty is a cruel, cruel feeling.
You can't plan with uncertainty. It passively submits you to things that you didn't ask for when you should be making decisive choices that dictate your circumstances. More importantly, uncertainty slowly erodes your confidence as it loosens the control you have over your life the more you allow it to be involved.
And so you become stressed.
That is why this budget sheet is important. It lets you pull in the reins again.
The sooner you start using this budget sheet, the sooner you'll have control over your finances and in turn, your life.
---
P.S. If you live with housemates who you share costs with (utilities, cleaning supplies, etc.), send them our guide. This way they'll be less likely to miss payments that would affect you too.
---
TL;DR
Take control of your finances with this incredibly intuitive student budget sheet.
Go to the budget overview tab and fill it out.
Go to the tab that matches the present month and fill it out.
Save money.
---
Want to know more about managing your finances in college? Check out the articles we've written below!
How to Be a Millionaire Before Age 40
How Much are You Spending on College Classes You Don't Attend?
Do You Know What College Students Really Think About Textbooks?
Hacking College Debt: 4 Steps to Save Years of Financial Problems
---
---
Related Articles