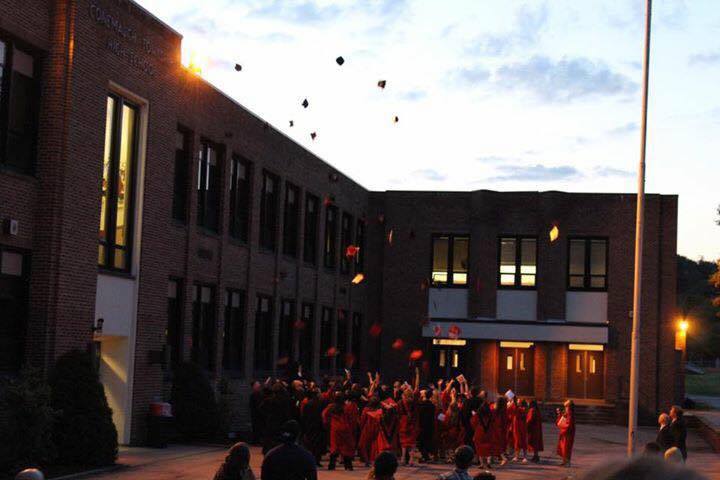 We've all heard the words "Your professor won't allow this in college." at least once in our high school career, but how different is it really? As an incoming college freshman, I was absolutely terrified of the picture my teachers had painted me. I imagined impersonal instructors who were un-budged in their convictions, and grueling schedules that allowed no time for anything but locking myself away in the library to study. The question of the matter is, how right are they? Are there really that many differences between high school and college?
Professors
The picture of the college professor tends to be a scary one. Your high school teacher will spend a majority of your senior year telling you scary tales of how college professors don't accept late work and give thousands of assignments a week. The truth of the matter is that this is rarely the case. Most college instructors will listen to your circumstances if you go up and talk to them during their office hours. I missed the first two weeks of the semester because of a family emergency, and after numerous email conversations and meetings during office hours, my professors were more than understanding of the situation. They helped me set up tutoring times and allowed me to take most of the exams and quizzes I missed. Talking to your professor is not as scary as you think it may be. If you consciously put in effort to not only show up and pass, but take an interest in the material, your instructor will be happy to help you in any way they can. Many will tell you that there is nothing wrong with asking for help.
Studying
This may be one of the only things that follow the college stereotype. Because you only meet in class every other day, you will most likely be assigned reading or an online quiz for that week. Although the quizzes are online, most of them here at IUP are timed. This eliminates the opportunity to go online and look up the answers. Setting time aside to study at least four times a week is so important because you take in so much information during the day that if you do not sit down almost daily, you will not be able to absorb it all.

Managing your Free Time
If you live on campus, there's a good chance that you have some free time. After classes, there is so much to do around campus that it can get overwhelming. Make sure that even though you must set time aside to study, you also join some extra-curricular activities. Being busy on college is beneficial because it gives you less time to do things that could negatively impact your studies. Personally, I found a group of friends with the same interests as I do; and we go to performances, grab food, and go to open mic night together. We even study together!
College really isn't as scary as high school built it up to be. It takes some adjustment, but ultimately, it becomes such a great new adventure. College isn't something to be scared of, but something that should be taken head on with confidence.
---
---
Related Articles