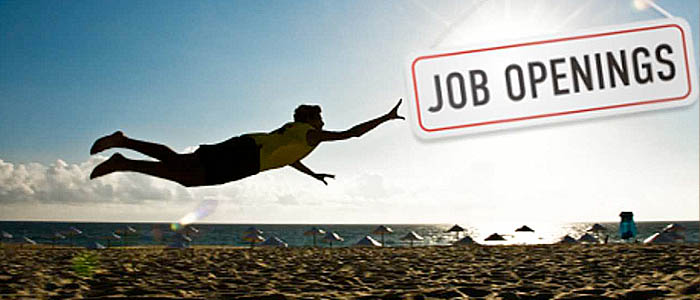 1. Make Connections
 Connections are important to get a job. Sometimes , you can know someone who knows someone , who knows someone who is hiring someone for your dream job. Keep networking smart: always have a pitch. Have a 30 second sentence to introduce yourself shortly and effectively. You can memorize it and use it in networking events or whenever someone asks you about your job. you can also go on coffee dates with people and ask them whether they know of resources that can help you.
 2. Attend Campus fairs and Events
 Go to campus fairs. Those are usually ways that recruiters fish for college students. Dress elegantly and comfortably and be ready to talk to many people. Take their cards , smile and be confident. Don't be afraid to ask questions and engage with recruiters. Ready to mingle!
 3. Nail your CV and your Interview
 When you write a CV, it's good to have it read by multiple people to get different opinions. If you have one at your college, take it to a career counselor. It's important to have a good CV that polishes your talents and shows your experience that is actually relevant to your job.  No one cares if you cleaned your neighbor's pool last summer! Put action verbs: tell them what you did, specifically, and how that advanced the workplace so give them a reason to hire you. Always be ready to answer "why they should choose you" in your next interview. Dress elegantly, lengthen your posture and speak eloquently.
 4. Get a LinkedIn
 I got a job once because someone looked through my LinkedIn and found me. For some jobs, it is not even necessary to fill in the application. The website can upload the information from the website directly. Put on a professional picture – not a picture of you in a bikini or a duck face selfie.
 5. Keep your Social media clean
 Many recruiters nowadays check you on google or on social media to see what kind of person you are. If you're too embarrassed perhaps change your social media name . Or be careful about what you put out there. Social media plays a big role in how you market yourself.
---
---
Related Articles