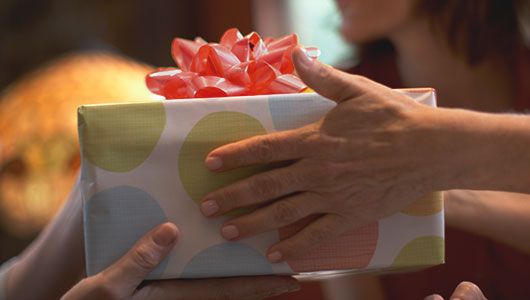 1. Gift-card to their college bookstore
Gift cards may seem like a gift that isn't personal enough. But textbooks are EXPENSIVE and NECESSARY! This gift will go a long way, and they will appreciate having money set aside specifically for their textbooks-or even college gear!
2. Gas card
Another expensive necessity-gas! Do they go home on the weekends? Do they visit a long distance friend often? Those are things they love to do, and gas can make it hard to accomplish. They will love filling up a few times for free.
3. College gear
This is a great gift for the lazy gift giver. You can't really go wrong here. College themed blankets, glasses, apparel, posters, hats and more are always great, safe options for college students.
4. Heated Blanket
A great, cozy gift! The only way this can go wrong is if they already have one.
5. Netflix SUBSCRIPTION
Even if they already have one-which they probably do, this will take away the monthly bill for a few months or however long you purchase the subscription for. They'll be thankful for that!
6. 10 foot long charging cable
This is one of those "you don't know you need it until you have it". It's cheap and easy as a small add-on gift.
7. Fitness Trackers
A great, exciting gift for them! If they are already avid fitness-geeks- this will be a fun new addition to their routine. If they lack in that area-this might be just what they need to push themselves in the right, healthy direction.
8. A Home-cooked Meal
This gift goes a longggg way. They will appreciate it!
9. Noise Cancelling Headphones
Another thing they probably didn't realize they needed! Every student uses headphones, but noise cancelling headphones make it an even better accessory.
10. Coffee Maker
Help them save money by making their own caffeinated drinks. Help them out even more by buying their favorite brand or flavor of coffee and cream to go with it.
11. Massage Subscription
This is probably something they've never really thought about wanting, but it will be such a luxury when they realize how amazing a massage can be when they're stressed about school. You could get them a monthly subscription or even just a one-time massage!
12. Heavy Duty Backpack
Every student needs a high quality backpack at school, especially with how much use it will be getting. These make a great gift because they probably would have gotten something cheap and low quality otherwise.
---
---
Related Articles