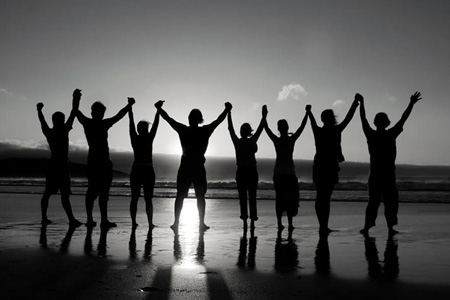 Something students often forget when they go to college is that not only was move in a greater challenge than expected, but getting all of your stuff home for breaks and summer is going to be even more of an endeavor. Here are some basic tips I have acquired over my years of traveling with family and alone in order to make things seem less daunting. Because some students have never traveled alone before, and airports can be incredibly daunting upon one's first lonesome encounter.
1. Book your plane tickets with at least 2-3 weeks prior to your departure 
Chances are you are on a "college kid budget" and cannot afford to get those night-before first class tickets home. Not only will there be no seats left, but if you are lucky enough to get a ticket, the cost will be more than one of your classes costs at university. So plan ahead, check your syllabuses, and plan your trips home in advance to get the best airline deals.
2. Get your homework done ahead of time
The worst thing is getting home, unpacking, and then realizing you have midterms or excess homework to do that you were too lazy to finish. Get this work done before your break! The cramming sessions will become very real, but just know you will thank yourself later if your life is together when you go on break.
3. Pack the night before or two days ahead of time 
This is a rule of thumb for any traveler: do not leave packing to the last minute! You not only need to plan out strategically what you need to bring home, leave enough room so your suitcase can fit in the overhead bin, but you might need to do some last minute laundry! No one wants to go home or on a vacation with no underwear and only one pair of pants. Spend some time and think about what you really need to bring home. Factor in weather, what you will be doing, and make sure you have clothes that form outfits. Not just nice pieces that do not work together. That is just a waste of time and effort.
4. Leave enough time to plan your route to the airport
I am lucky enough to go to school less than 10 minutes from the airport, a short and easy uber ride, but if you live far away you NEED to plan. Security lines are always crazy long, no matter the time of day, and if anything out of left field happens, you need to have enough time to react. Get to the airport with around 1-1.5 hours of time to get through lines and to your gate. You might even have some time to grab a coffee before boarding!
5. Email your boarding pass to your phone and print out an extra 
This SAVES LIVES at the airport. Do not waltz up to the check in counter and not have extra copies of your boarding pass. What if you drop it, lose it, or leave it somewhere? What then? When choosing your flights and booking the ticket, you have an option to email a copy of your boarding pass (which comes with a handy barcode to scan), take advantage of this. Basically all of us college students have our phones glued to our hand, so this is a perfect way to manage your ticket information!
6. Check in the night before, not the morning of
To save time, go online and check in the night or 24 hours before. This will prevent you from having to check in at a kiosk and waste time in lines. There could also be a problem with your boarding pass or reservation, and how much better would it be to get this taken care of before the day you fly rather than an hour before you are supposed to board?
7. Tell your friends and family your flight time and flight number 
Just in case anything happens, a delay, or something worse complicates your travels, it is very important that those close to you know your whereabouts. This may seem overkill, but it is very comforting to know that others have your back!
8. Sleep on the airplane! 
Lastly, get some rest on the plane so you can maximize your vacation experience and not feel dead when you land!
---
---
Related Articles