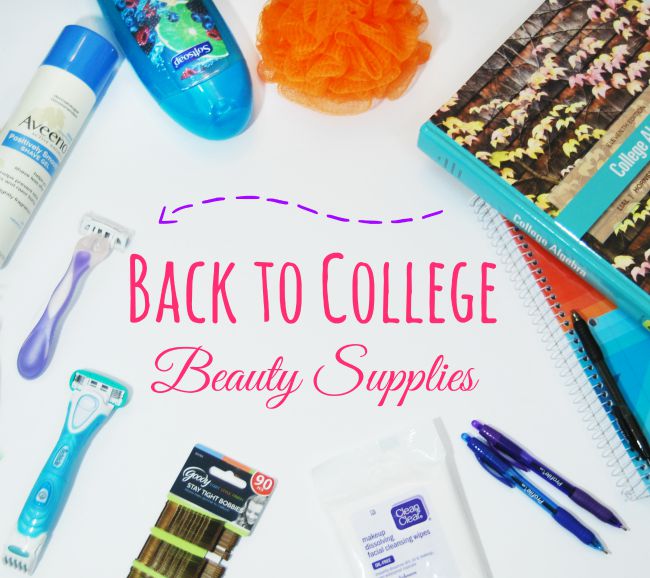 It's no secret that there are some incredible, high-end makeup brands out there… but it's also no secret that college students have a very strict budget. But have no fear! I present to you the top 10 affordable makeup products that I have used for YEARS and swear by!
1. ELF Black Liquid Liner
Price: $2.00
I have sworn by this eyeliner for almost a decade. It stays on all day, even if your eyes get watery or you straight up cry during the break-up scene in a movie! It comes in a few different shades and is truly one of the best eyeliners I've ever tried.
2. Maybelline Fit-Me Matte Foundation
Price: $5-8.00
The line of Fit-Me foundations have always left my skin with a matte finish that conceals any scarring without looking cakey. With a matching powder to finish, the duo lasts all day and doesn't budge if you sweat. For the price, the quality is very comparable to high end.
3. Wet 'N Wild Matte Liquid Lipsticks
Price: $5.00
When I first discovered these I wasn't expecting much, but after wearing "Give Me Mocha" for one day I went back to Rite Aid and bought the rest of the line. I LOVE lipstick-specifically matte lipsticks. It's no exaggeration when I say that this product DOES NOT come off all day. I wore it to school, ate three meals and even had a voice lesson and didn't need to reapply at all. These lipsticks are by far my favorite amongst drugstore lip products!
4. ELF Makeup Setting Spray
Price: $3.00
I've used this setting spray through a few bottles now and I just love how it prolongs my makeup. When I started watching trend videos, and noticed everyone setting their makeup I didn't really believe it made that much of a difference but this little guy definitely does! And for $3? How can you say no!
5. Revlon Photoshop Ready Primer
Price: $9-12.00
Although this is on the pricier side of drugstore beauty products, I believe this primer is worth it. Not only does it come with enough products to last you numerous faces of makeup, but a little bit of the product goes a long way. Pair it with a nice setting spray (like the one mentioned above!) and you're good to go for a long day of work AND a night out too.
6. ELF Eyeshadow Primer
Price: $2.00
Amongst many primers and concealers that I've tried to try and stop from fading and creasing eyeshadows, this one is my favorite. For only $2 I'd be surprised if it did anything at all at first, but this product shouldn't be underestimated! It's wonderful!
7. Revlon Illuminating Creme Eyeshadows
Price: $5-6.00
I've used these palettes of four for years now and I keep going back to them. They're super helpful in enhancing eyeshadow looks by adding pigmentation and also working to prime the eyelids so the looks lasts longer. Revlon has come up with numerous color combinations so you'll be sure to find one that fits your everyday style and maybe one that pushes you out of your comfort zone as well.
8. Maybelline Illegal Length Mascara
Price: $6.00
As a girl with eyelashes that love to be extended, this mascara has been be go-to for quite some time now. Unlike most mascaras, this one doesn't clump your lashes at all and really acts to lengthen them. You can always pair it with a volumizing mascara too if you REALLY want to amp up the lashes, but on a day-to-day basis, this mascara really works for me.
9. Maybelline Brow Precise Fiber Volumizer
Price: $9.00
This is one of the newer products that I've started using on the list, but I'm definitely a fan. The fiber material of the product makes it super easy to set your eyebrows so they can fleek all day! Maybelline also has done a great job in color selection, so even if you dye your brows, you're good to go!
10. Physicians Formula Powder Palette Mineral Glow Pearls
Price: $12-15.00
Highlighters have really taken off this year and Physicians Formula has changed the drugstore highlighting game (at least in my opinion!). Not only do these pearls have excellent color payoff, but the palette itself is very pigmented and will last you a very long time. There's a palette for each skin tone, (light, medium, and dark) and some universal choices in case you want more than one as well!
---
---