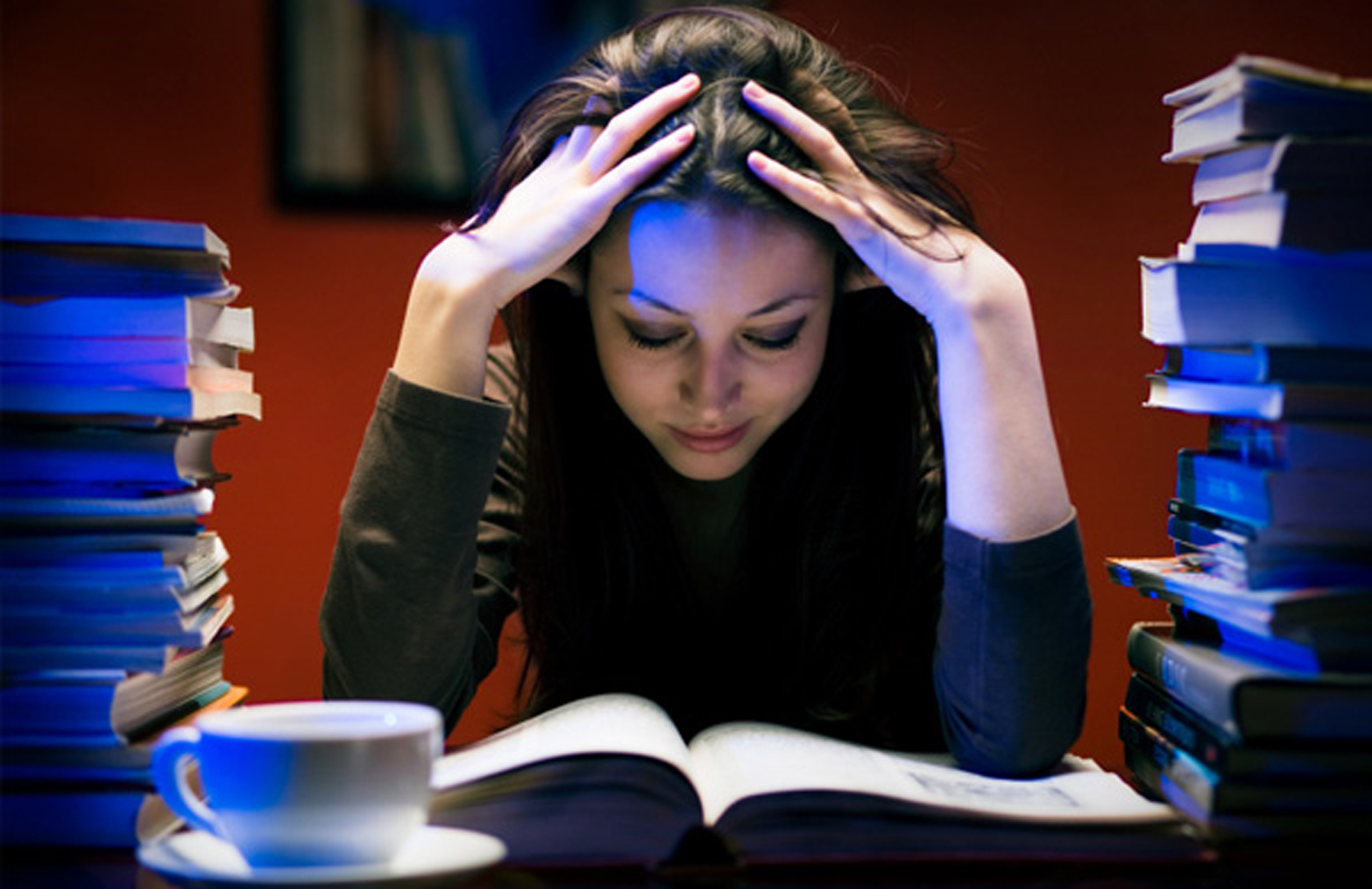 Studying  can be quite a laborious task if you don't have the proper knowledge to succeed. Each approach is personal to concurring the dreaded overload of school studies. However there is general guidelines you can follow in order to manage the overwhelming studying.
1.Organize and manage your time 
Organizing your time makes it easier for you to plan out a studying schedule and avoid being overwhelmed. Having an hourly day planner in which you organize your study time. You can also plan out how much time you put into an assignment and your own free time as well. In addition, planning social life outside of school is helpful in order to make sure that you add that time for yourself.
2.A good night rest
Sleep may not seem relevant when it comes to studying effectively but it is actually very important. In fact, you learn better if you've had a good night's rest. In addition, you retain information more effectively when your mind is well rested and ready to start the day. You will most likely be more motivated to study if you are well rested. 
3.Finding your study area
Studying effectively can be difficult if you aren't in the appropriate environment. In fact, sometimes it's hard to study at home because of the noise or lack of motivation to study when you are at home. There's plenty of study areas around the University of Ottawa that offer a great study area. Morisset library has 6 floors to choose from in which the first one has a computer lab if you are looking to do an assignment or online work.  Marion has on the first floor a nice student lounge to relax and study. Desmarais has a Starbucks in which you can grab a much needed caffeinated drink and do some studying.

4.Listen to classical music
This may seem like an odd ball but many studies have shown that listening to classical music can improve your studying abilities. In fact , it has been shown that listening to classical music helps you focus and concentrate while studying.
5. Avoid distractions
Whether it's a chatty friend or a buzzing phone, distraction never lead to a productive study session. If your friends are disturbing you then it's best to ask them to leave or find another area to get some work done. While studying, it's best to shut off your phone , TV and all distracting electronics. If you need your laptop to study but get distracted by social media, you can use website blockers. Website blockers like Stay Focused allow you to block any website you want for a given time. Eliminating distractions allow you to have a more beneficial study session. 
6.Rehash the material
Putting your lecture or textbook notes in your own words allows it to be more understandable. Furthermore,  it is a method of studying; the more you write something down the more likely you are to remember it. You will understand a concept better if you put it in words you can understand.
7.Make study sheet
Study sheets are essential to studying. Making yourself a study sheet lessens your study load. To make a good study sheet you should include short summaries of the important key terms. By making yourself a study sheet it is a method of review by reading and write the material again.  
8.Take breaks 
 Like any job when you work you always give yourself a break. Studying is like a demanding job. In order to continue and still be productive and efficient, you need a break. Give yourself a timed break from your studying. You could watch an episode of your favorite show, talk a short walk,  snack break etc… Taking a break always refreshes your mind. If you take a break you are more likely to study longer and more effectively. Put down those heavy books and give yourself that well deserved break. 
9.Taking notes during class
 There's a reason why you have classes. Taking notes and paying attention during a lecture are essential. By taking notes in class, you are more likely to remember the material and what was discussed during the lecture. Furthermore, sometimes the teacher will simply a topic or term in order for it to be more understandable. Taking notes during lectures will ensure that the material is more understandable.  In addition, sometimes the professor will let you know terms that will be on exam. By taking notes it allows you to know the material that will be on exam.  
Studying is an acquired ability; it takes practice in order to get it right like anything in your day to day life. It's a matter of trial and error in order to find the methods that work for you. These tips can give you a push in the right direction.
---
---
Related Articles