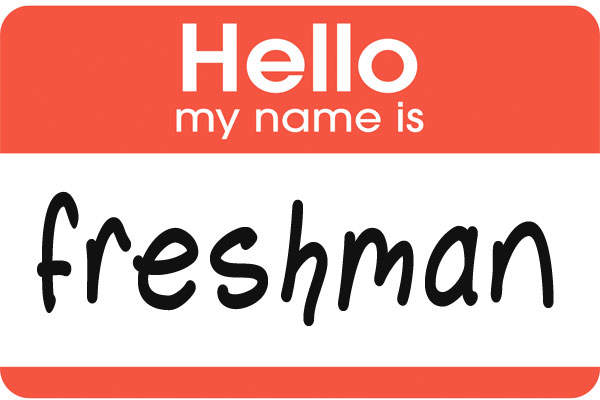 For incoming freshman, college can seem pretty scary. They have to set up orientation dates without even knowing guidelines on what to do to prepare. New Student Orientation is nerve-wracking and some people have no idea what to expect.As freshman, we wish there was a way we knew some steps to making college, let alone New Student Orientation easier and more comfortable. Well here ares some tips on how to survive Freshman Orientation!
Step 1: Get a Goodnights Sleep!
Okay so it's the night before orientation and you're excited. You wanna plan out what you're going to wear and you want to try to see what the experience is gonna be like by staying up late and searching the web for posts about the experience. One thing most freshman don't realize though, is that orientation times happen to be pretty early. Staying up late is going to be habit due to the excitement and nerves you feel the night before but you are going to want to get some sleep. You have a long day of walking around and meeting new people. The last thing you r gonna want to do is fall asleep during one of the speakers presentation. Like seriously, what a Freshman Experience buzz kill!
Step 2: Wear Comfortable Shoes/Clothes!
Now that you have gotten a goodnight's sleep, it`s time to get up and get ready. You have an outfit all picked out and ready to wear. Your blue shirt with cute little shorts and wedges, or a button up long sleeve with denim pants and your white Vans… what ever it may be you put thought into every little detail to make sure you make an impression. You probably didn't take into consideration though, the fact the weather and amount of walking you do could be uncomfortable. Making sure your outfit is comfortable and that the shoes you wear will be comfortable enough to walk in should definitely be considered when in the outfit process. There is definitely hours and hours of walking. You usually only get a lunch break, then it's back to walking the campus and getting familiar. So make sure, whatever clothes and shoes are decided that you can wear them for hours without complaining. Nobody wants to experience hours of complaining.
Step 3: Don't be Afraid to Make Friends!
Okay so you've made it this far. You got sleep, dressed comfortable, but you get to orientation and realize you know nobody. Nobody from your school chose to go to the same college and now you fear that you're gonna look like the loner sitting alone at lunch. You may be friendly or you may be a bit skittish when it comes to talking to people but at the end of the day, you are going to want to make friends. Nobody wants be deemed as a loner. So go up to somebody, don't be afraid to introduce yourself, make friends! People aren't as bad as they seem to be, you just have to find the people you feel comfortable being yourself around. Who knows, maybe you can find something in you that somebody helped you discover.
Step 4: Hydrate! Hydrate! Hydrate!
Now, since you are doing a lot of walking there is going to be those times where you get dehydrated. You got proper sleep and dressed comfortably but you didn't bring water, and you look over and the new friends you made all brought water with them, but you don't know them enough to ask for a sip of their's. It's always a wise idea to have a water bottle with you no matter where you go. You never know when you're going to get faint and will be in need of water. Water being the necessity of life, will keep you awake and alert during your long day of orientation meetings. There are always places to refill your water bottle but its wise to bring your own bottle instead of counting on the fountains the school provides.
Step 5: Just Have Fun!!
Through all the stress of Freshman Orientation, you should always remind yourself to have fun. After all, you made it to college, why not enjoy this moment, you won't ever be a freshman in college again, so enjoy it. Don`t stress about your outfit or if you'll have friends. Just go and rock college. Show the world that you can do this, and it all starts with freshman orientation. This is the time you start blooming into a young adult. Don`t let anything, stress, friends, family, anything, take that feeling away from you. Enjoy it.
Honestly, Freshman Orientation is a piece of cake. Don't stress. Don't think too much about it. Just remember to sleep, dress comfortable, hydrate, make friends and overall, just have fun. Make your freshman orientation an orientation to remember. Smile and be happy. 🙂
---
---